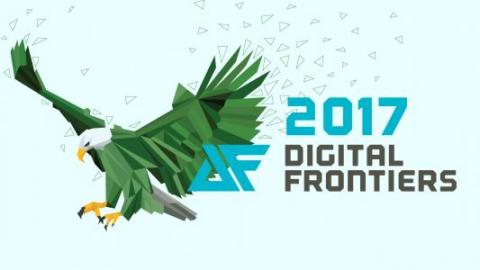 Registration for the Digital Frontiers 2017 Conference (#DF17UNT) is now open!
Join us for the largest and longest-running digital humanities conference in Texas, hosted here at the UNT campus on September 21-23, 2017. This year's theme is Exploring the Edges, Pushing the Boundaries. The conference's vision is to examine research and projects involving new newly-applied technologies concepts, processes, and methodologies; to reach out to new audiences and communities, especially the under served; to probe into efforts, both mainstream and on the margins, to achieve social justice via digital humanities resistance to the status quo; and to showcase practical applications of openly available tools and resources that foster investigations that may have been impossible or deemed unanswerable in the past.
This year's sessions include topics such as:
This year's keynote speakers are Stacie Williams speaking on the topic of Sustainable Digital Scholarship: Shrinking Our Footprint, Broadening Our Impact, and Jacqueline Wernimont, speaking on the topic of Counting the Dead: Quantum Media, and How We Come to Matter.
Registration is a non-refundable $75 for non-students and $40 for full-time graduate and undergraduate students. It includes access to all keynote and paper sessions, lunch both days of the conference, and attendance at the reception.
Join us this year for an exciting, eye-opening, and highly engaging conference!