Written By: Abby Stovall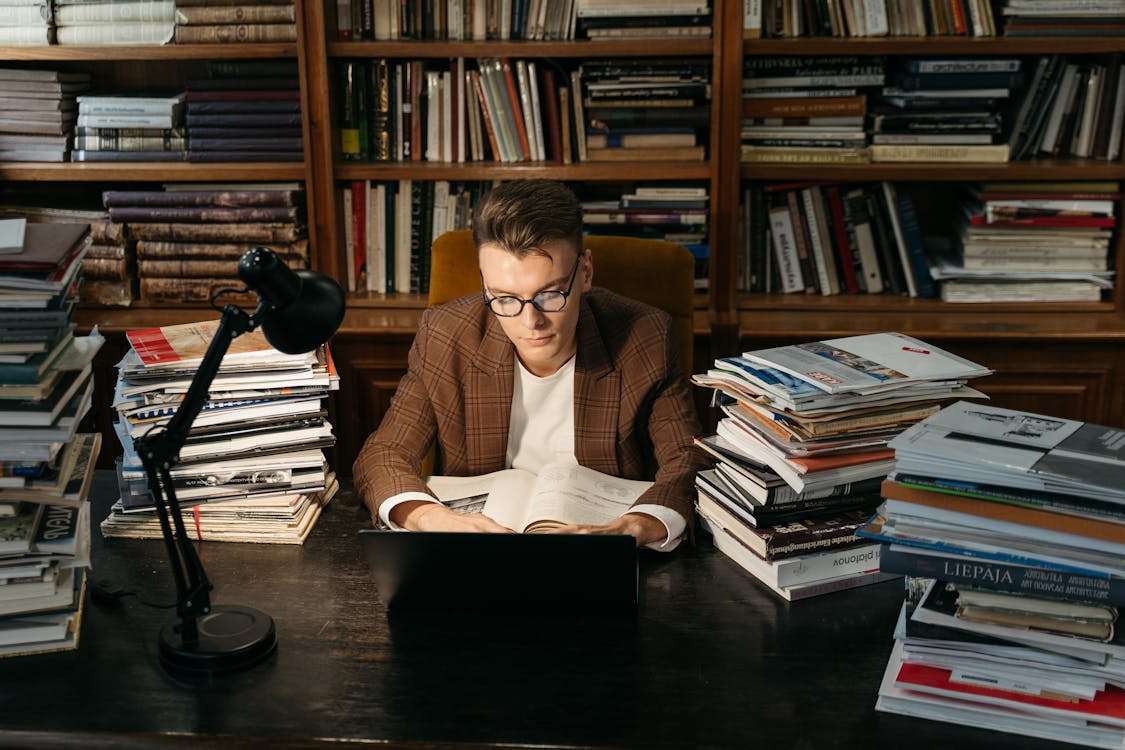 Writing a thesis or dissertation can seem like a daunting task. Regardless of your area of study, taking on a major project can feel overwhelming and intense. However, UNT Libraries has a variety of resources graduate students can use when writing these papers.
LibGuides
If you are wondering where to even start, UNT Libraries has a thesis and dissertation LibGuide available for students to reference. This guide serves as an introduction to theses and dissertations and can connect you to library and on campus resources that can be of assistance. In addition, there are also guides related to finding tests and assessments to support your research. UNT Libraries has a multitude of articles, databases, and books where these assessments can be found, and the guides help to navigate these resources and find what you are looking for.
Knowing what library resources are related to your academic field can also help set you up to be successful. UNT Libraries provides LibGuides for different fields of study to help you navigate the variety of resources found in the catalog. Not only do these guides pertain to specific courses, but they also include relevant information related to academic sub-fields that can advance your research. Within each guide, you can find different kinds of content and formats of materials.
Finding Theses & Dissertations
UNT Libraries also enables access to online collections of theses and dissertations. One of these includes the UNT Theses and Dissertations Collection through the UNT Digital Library. This collection has a variety of publications created by UNT students and currently sits at nearly 21,000 items. You can search this collection by time period, area of the world, degree discipline, and academic department. This can help you get connected to student research within your field, and help you identify research gaps.
Similarly, ProQuest Dissertations and Theses Global has millions of publications, with the oldest in their collection being dated 1637. This database can expand your access to available research coming from graduate students across the globe.
Know Your Subject Librarian
Subject librarians are experts in their field and have extensive knowledge pertaining to what resources the library has for their academic department. In addition, subject librarians are here to meet with you to discuss your research options and answer any questions you may have about your studies. UNT Libraries provides a directory for subject librarians, and you can search for them by your college or department. They are always here to help, so never hesitate to connect with yours!
UNT Libraries has many resources pertaining to writing and conducting research and is here to help you be successful. If you have any research questions for your thesis or dissertation, please contact AskUs or your subject librarian.
References
Barham, R. (2023, February 10). Dissertations and theses. UNT Libraries.
https://guides.library.unt.edu/dissertations_theses/intro
ProQuest. (n.d.). ProQuest dissertations and theses global. https://www.proquest.com/pqdtglobal
Rowe, J. (2022, September 1). Tests, measures, and assessments. UNT Libraries. https://guides.library.unt.edu/c.php?g=933431&p=6750771
UNT Libraries. (n.d.). Subject librarians. https://library.unt.edu/subject-librarians/
UNT Libraries. (2023, February 4). Subject guides and course guides: Directory. https://guides.library.unt.edu/home