Written by: Arthi Reddy Annadi
As we all know, every student is typically occupied with either conducting research or making daily life decisions. We are often unsure if our work is legitimate or not and always require someone's opinion or review. We conduct extensive research before making decisions, whether it is choosing a major for our course of study, watching a movie, or selecting a restaurant for dinner. We frequently rely on the reviews section to gain knowledge or opinions. Through the internet, it is effortless to grasp the opinions of millions of people. This text, generated by opinions, has created a new area in the field of data science known as sentiment analysis. Many organizations and businesses rely on the extracted sentiment from these texts to enhance their performance by understanding the impact and launches of their products and services through public opinion.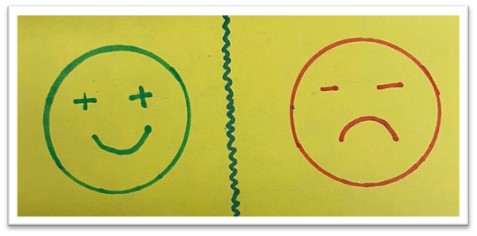 Sentiment analysis, also known as opinion mining, subjectivity analysis, and appraisal extraction, is associated with computational linguistics, natural language processing, and text mining. It is a field that studies emotions ranging from psychology to judgment using data mining and computational linguistic tools (Mejova, 2009).
Application of sentiment analysis
Sentiment analysis is a key component in a wide range of applications. The area where consumer goods and services are evaluated is part of the most used application (Feldman, 2013). The two main platforms for sentiment analysis apps are Twitter and Facebook. Usage by businesses to track their brand on various social media sites is its most common application.
When locating pertinent resources:
Students can choose pertinent sources with the use of sentiment analysis. Choosing which sources to use is one of the biggest problems that students run across when conducting research. Sentiment analysis can be quite useful in this situation. Students can type in their area of interest to find reviews, social media posts, or survey results including their keywords. By acting sentimentally, they can choose which sources to use based on their sentiment by conducting sentiment analysis on this data.
The process of "summarizing the data."
Data summary is aided by sentiment analysis. Students can summarize their findings without losing the core idea thanks to sentiment analysis's "summary generation" capability. They can do their task more effectively and more neatly while also saving time. Additionally, summarization aids in message delivery. The "Google Product Search" is a famous illustration of this (Feldman, 2013). Sentiment analysis can assist students in locating attitudes and opinions expressed in huge collections of text data. Students may use sentiment analysis to learn how others feel about a certain subject, good, or service, for example. For instance, a student researching consumer behavior can examine internet reviews of a good or service using sentiment analysis to learn more.
Similarly, a student studying social issues can use sentiment analysis to examine tweets and Facebook postings to learn about people's thoughts and feelings regarding the topic. "Tweetfeel.com" is an application that analyzes tweets in real time (Feldman, 2013). To effectively identify the problems and make data-driven decisions, a student can use these tools and approaches in their study or data analysis.
I hope this information is helpful and that you find it relevant to your potential use of sentiment analysis in future research endeavors. If you have any questions or feedback, please do not hesitate to contact Ask Us at askus@unt.edu.
References
Feldman, R. (2013, Apr 1,). Techniques and applications for sentiment analysis. Communications of the ACM, 56, 82-89. 10.1145/2436256.2436274 http://dl.acm.org/citation.cfm?id=2436274

Mejova, Y. (2009). Sentiment analysis: An overview. University of Iowa, Computer Science Department.