Written by:  Abbie Teel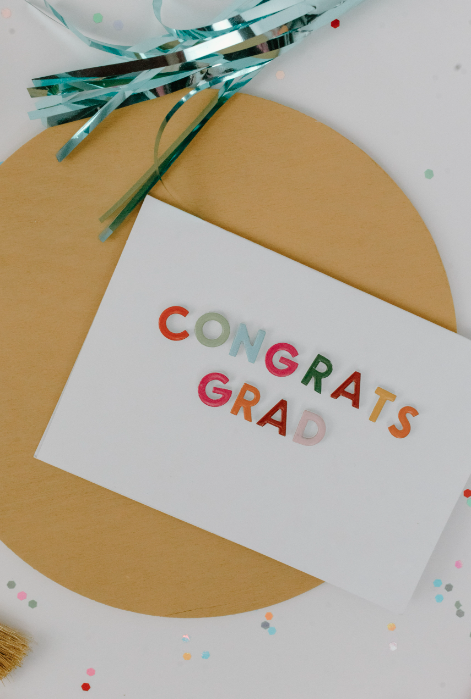 The University of North Texas Libraries extend their services not only to current faculty, staff, and students but also to alumni. As fall graduation approaches, I've compiled a guide to help alumni make the most of the library's resources even after earning their degree.
Courtesy Cards
Alumni can access the library's resources through a courtesy card. Qualifying for a courtesy card is straightforward for alumni who are current members of the UNT Alumni Association or residing in Denton County. Additional qualifications for obtaining a courtesy card can be found on the library's website. While a courtesy card provides borrowing privileges similar to a library card, it comes with distinct circulation policies, including specific loan periods, eligibility criteria, fines rates, and rental procedures (UNT Libraries 2023a). It's important to note that a courtesy card does not grant off-site access to electronic resources or Wi-Fi. To apply for a courtesy card, alumni who qualify can fill out the online application, choosing to have it mailed or picking it up at the Willis Library service desk. If opting for in-person pickup, please bring a valid form of identification, such as a driver's license or passport. Once you have been issued a Courtesy Card, you can view your account from the library's homepage.
TexShare Cards
The TexShare program, designed to facilitate resource sharing among Texas academic and public libraries, also benefits UNT alumni. If alumni possess a TexShare card from another library/institution, they are eligible for a UNT Courtesy Card. However, it's important to be aware that UNT Libraries can only issue TexShare cards to current students, faculty, and staff (UNT Libraries. 2023b). If you have questions regarding the TexShare program, feel free to reach out to Access Services or AskUs.
Interlibrary Loan
For alumni seeking a book available at UNT Libraries, the Interlibrary Loan service is a valuable resource. Alumni can approach their local public library or the library of the institution where they are pursuing further education to request the desired materials through Interlibrary Loan. This service enables patrons of one library to borrow physical materials and access electronic documents held by another library.
Internet Access
While Wi-Fi access is currently limited to university-affiliated individuals, alumni can use computers available (also known as community workstations) in the Willis (near the elevators on 3rd and 4th floors), Discovery Park, or Sycamore libraries to access the library's databases and, consequently, the internet. This provides a means for alumni to stay connected and continue benefiting from the wealth of information housed within UNT Libraries.
Please Don't Be a Stranger
The library is committed to providing ongoing support, and we recognize the immense value of our alumni to the university. I share your passion for UNT and encourage you not to be a stranger – come check out our libraries! Feel free to explore our stacks, check out our displays, and make the most of the resources available to you. Congratulations, graduates, on such an achievement!  
*Please note that the information provided in this post is subject to change.
References
UNT Libraries. (2023a). Courtesy Cards. https://library.unt.edu/services/courtesy-cards/  
 UNT Libraries. (2023b). TexShare Cards. https://library.unt.edu/services/texshare-cards/#:~:text=The%20UNT%20Libraries%20is%20a,materials%20at%20another%20participating%20institution.