Written By: Arthi Reddy Annadi
Being a student, one has needs to pursue knowledge at greater depth and in all aspects. They are owed to utilize benefits and resources provided by their college. Taking advantage of the resources given can help students become successful. Students currently enrolled in the University of North Texas have free access to many knowledge resources you might not be aware of. These knowledge resources can be extremely beneficial if you are looking to develop your skills and knowledge base in various domains of your interest ranging from professional and technical skills on demand to personality development skills. Below is the list of free knowledge resources.
NEWSPAPER SUBSCRIPTIONS
The Wall Street Journal (WSJ): The Wall Street Journal is an American business-focused international newspaper based in New York. WSJ is a leading source of information and news in business, economics, and finance known for providing facts, data, and information (The WSJ, 2021). As a UNT student, you are eligible for a one-year free online subscription. Use your free subscription to keep yourself updated with market trends, curated articles, podcasts, and news. Along with unlimited free access to WSJ.com, students can utilize the Student Hub a place to find students' content on professional development, personal finance, and work-life balance (Wall Street Journal – Career Development Resources, 2022).
The New York Times: The American daily newspaper based in New York City is a dedicated resource for people to understand the world through deep and expertized independent journalism (NYTCO, 2022). UNT students can create a free account for New York Times using their UNT email address to view the daily articles online through their basic subscription.
WEBSITES FOR ONLINE LEARNING
LinkedIn Learning: LinkedIn Learning offers numerous instructional videos covering topics such as business, technology, and creative skills (LinkedIn learning, 2022). Each course duration typically ranges from a few minutes to hours. A professional certificate will be received from LinkedIn Learning after completing the course. The professional certificates can then be added to your LinkedIn profile to show your qualifications to potential employers. Create your account using your UNT student email address to get started with the learning.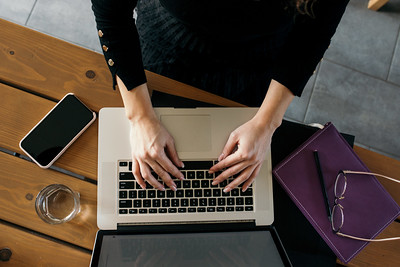 Coursera MOOC: UNT has partnered with Coursera, one of the leading online platforms for higher education (dmw0285, 2022). Through this partnership, students can take a wide variety of noncredit massive open online courses (MOOCs), specializations, and degree programs. This opportunity helps you to develop skills and earn certificates that you can add to your professional profiles such as LinkedIn. Create a free Coursera MOOC account using your student email address to get started.
Coursera Career Academy: UNT, Google, and Coursera have teamed up to launch Career Academy, which offers a wide range of professional certification programs from companies including Google, IBM, and Meta (dmw0285, 2022). All UNT students, staff, and faculty are welcome to participate in this program. These specialized programs are self-paced. If you want to enhance your resume and earn credit from top industry programs, take advantage of this opportunity.
TEXTBOOKS
There are many ways to access textbooks for free on the internet. Some of which include Course reserves from UNT Libraries, Haithi Trust, Google books, Open Library, Project Gutenberg, and Interlibrary Loan (Madison, 2021). You can find more information on legal way of accessing the free textbooks at https://blogs.library.unt.edu/scholar-speak/2021/01/31/6-legal-ways-to-find-free-textbooks/
OTHER STUDENT SUBSCRIPTIONS
Amazon Prime: For the first six months, Amazon Prime offers two-day free shipping and later at a large discount when you sign up as a Prime student. Amazon Prime Student membership includes access to over 500,000 free eBooks (Amazon Prime Student, 2022).
LinkedIn Premium: The first six months of LinkedIn Premium membership is free with the Student Prime Membership (Amazon Prime Student, 2022). Later, you can continue receiving services at a large discount. Having a LinkedIn Premium account allows one to connect and network with the top recruiters and people of other interests, one can get the advantage of personally reaching out to the members in their network for professional endeavors.
Jobscan: The process of revising a resume for every job application is crucial. Resume scanners provide a quick and effortless way to do so. You can revise your resume according to the job description by using Jobscan. Students can use the regular version of this website for free up to a certain limit of revisions.
References
Amazon. (n.d.). https://www.amazon.com/Amazon-Student/b?node=668781011
Brents, M. (2022, January 31). 6(Legal) Ways to Find Free Textbooks. Scholar Speak. https://blogs.library.unt.edu/scholar-speak/2021/01/31/6-legal-ways-to-find-free-textbooks/
dmw0285. (2022, November 14). Coursera MOOC. UNT Online. https://online.unt.edu/coursera/coursera#coursera_career_academy
Dow Jones & Company. (2021, October 22). WSJ Students. The Wall Street Journal. https://education.wsj.com/students/
LinkedIn Learning. (n.d.). https://learning.linkedin.com/content/dam/me/learning/en-us/pdfs/lil-guide-how-to-use-linkedin-learning.pdf
The New York Times Company. (n.d.). The NYTCO. https://www.nytco.com/company/
University of North Texas Career Center. (2022, February 22). Wall Street Journal – Career development resources. https://careercenter.unt.edu/resources/wall-street-journal-career-development-resources