At the Music Library, a display was assembled featuring photographs and descriptions of coins from Ukraine, which were curated from the Stephen Dunning Musical Coin Collection.
Learn more about Stephen Dunning and his unique coin collection on the collection finding aid:
"The collection consists of 106 coins depicting or referring to musical culture, dating from circa 261 B.C.E. through 2019, and originating from locations including ancient Greece, former Soviet republics, African countries, Niue Island, the European Union, and the United States. Many coins feature instruments, musical works, composers, or musicians of national importance. The collection provides a multifaceted view of music and culture expressed in national coinage, along with some souvenir coins and tokens."
Below are photographs of selected coins from the collection: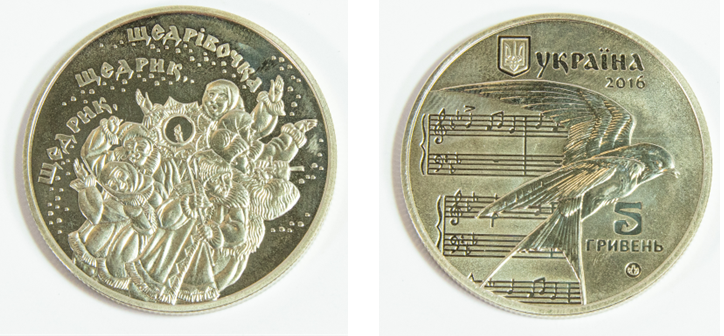 Item 47: Ukraine, 2016
5 hryvnia coin, commemorating centenary of first performance of Mykola Leontovych's "Shchedryk" Christmas song (known in U.S. as melody of "Carol of the Bells") by the Kiev University choir.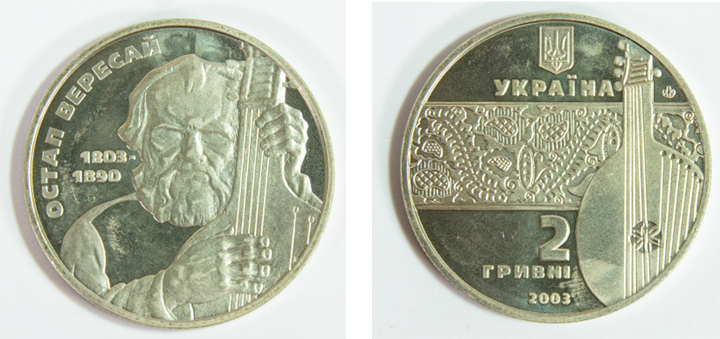 Item 48: Ukraine, 2003
2 hryvnia coin, commemorating Ostap Veresai (1803-1890).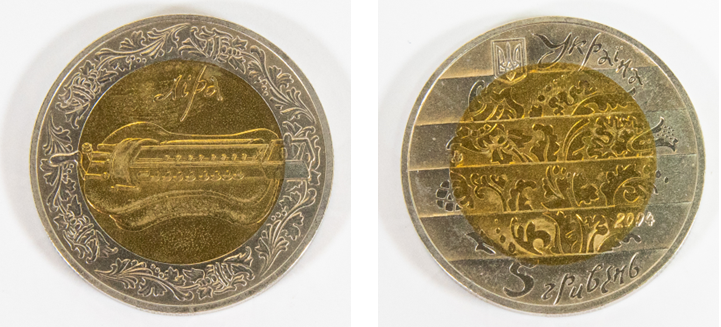 Item 50: Ukraine, 2004
5 hryvnia coin depicting Ukranian lira (instrument).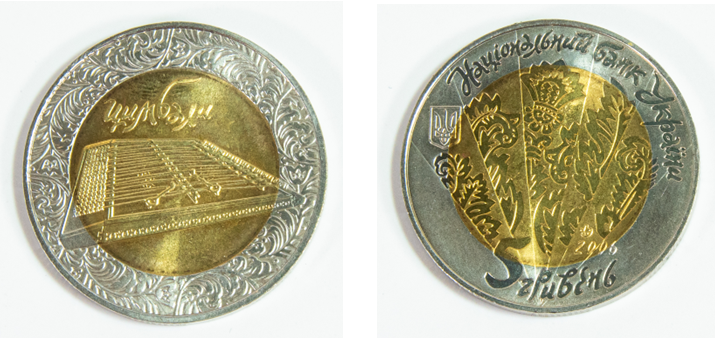 Item 51: Ukraine, 2006
5 hryvnia coin depicting tsymbaly.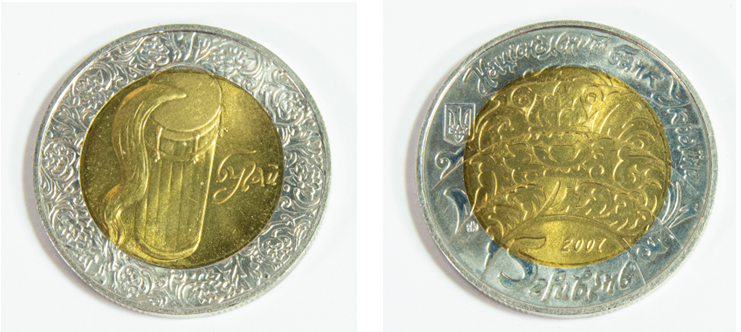 Item 52: Ukraine, 2007
5 hryvnia coin depicting buhay drum.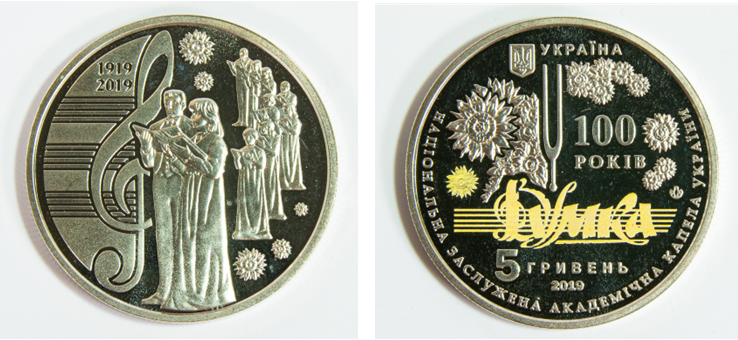 Item 75: Ukraine, 2019
5 hryvnia coin commemorating 100 years of the 100 Years of The National Choir of Ukraine 'Dumka'.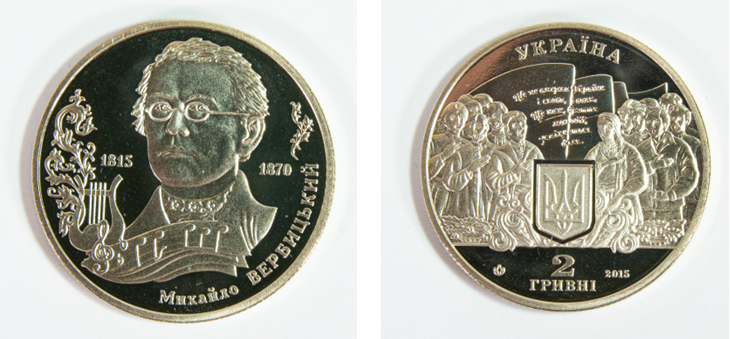 Item 78: Ukraine, 2015
2 hryvnia coin commemorating bicentennial of Mykhailo Verbytsky (1815-1870).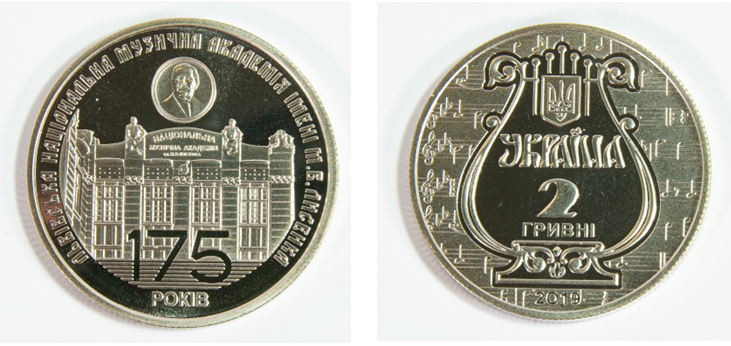 Item 86: Ukraine, 2019
2 hryvnia coin commemorating 175 years of the National Music Academy M.V. Lysenko.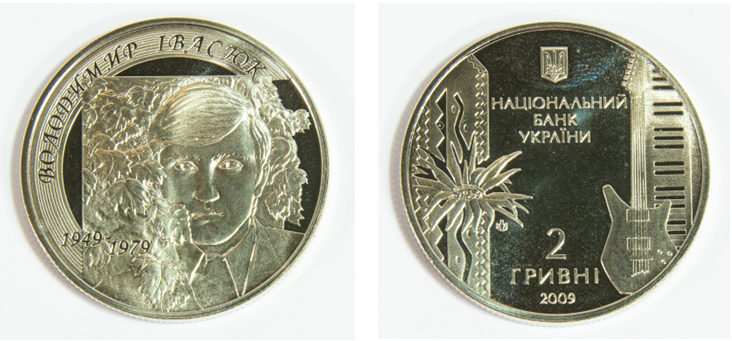 Item 89: Ukraine, 2009
2 hryvnia coin honoring Volodymyr Ivasyuk (1949-1979).
Thank you for visiting the digital adaptation of this display. If you are interested in accessing more coins from Stephen Dunning's coin collection in person, please peruse the Stephen Dunning Collection finding aid and select "Request Reading Room Access" to make an appointment with our Music Special Collections Librarian, Maristella Feustle.