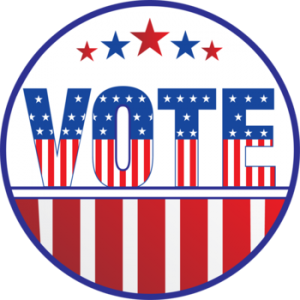 ---
March 3, 2020 is Super Tuesday, the election day in the presidential primary with the most states voting or caucusing. Texas is a Super Tuesday state, meaning you can cast your vote in the presidential primary on that day, but you can also cast your vote EARLY.
Here are some benefits of voting early:
You can vote at any designated polling location in the county where you are registered to vote. On election day you can only vote at your designated precinct polling location; and, for primaries these are also divided by party (Democrat or Republican [listed alphabetically]).
You have more flexibility of when you can vote. Early voting polling locations are open Feb 18-21 8 a.m. to 5 p.m.; Saturday, Feb 22 7 a.m. to 7 p.m.; Sunday, Feb 23 11 a.m. to 4 p.m.; and Feb 24-28 7 a.m. to 7 p.m.
If you're on or near the UNT campus on Thursday, Feb 27 at 11 a.m., you can meet-up at the Eagle Commons Library at Sycamore Hall and walk to the polling place in the UNT Gateway Center with fellow voters in honor of the 19th Amendment, which guaranteed women the right to vote.
In addition to the presidential primary, there are several local offices on the March 3 ballot. Here are a few resources to help you locate your nearest polling location, view sample ballots, and learn more about the candidates:
The Denton County Election Office offers information about early voting and Super Tuesday polling locations and hours. Visit VoteDenton.com for information.
Vote411.org, a service from the League of Women Voters, provide sample ballots and information about the candidates. Simply search by your address for helpful information.
Ballotpedia offers information about candidates and current elected officials as well as information and news about voting.
Texas requires specific forms of ID in order to cast your ballot. The UNT Libraries Election Portal has a list of acceptable IDs.
Still have questions? Stop by the Eagle Commons Library at Sycamore Hall to talk with a deputy voter registrar.
Remember to meet up at the Eagle Commons Library at Sycamore Hall to walk to the polls on Thursday, September 27 starting at 11 a.m. or join us for a post-voting Liber-Tea.