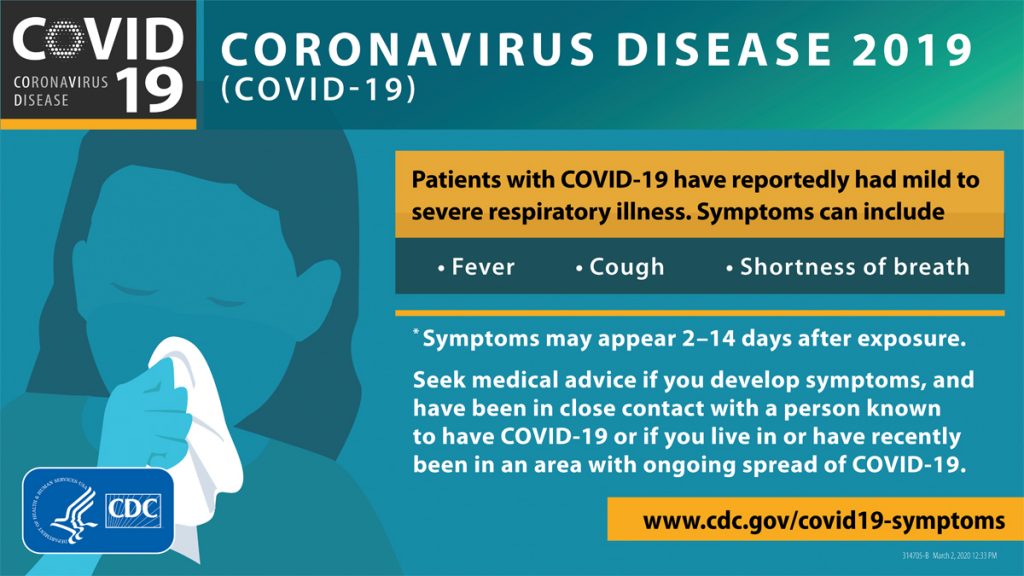 Information about the novel Coronavirus/COVID-19 seems to be constantly evolving and coming fast. Similarly, how communities are managing and responding to the growing outbreak changes rapidly. To help navigate some of the information and facts that are known about COVID-19, the UNT Libraries created a page to help you Help Yourself. This page offers information from the Centers for Disease Control and Prevention (CDC), the Texas State Department of Health Services, the World Health Organization, publishers, and more. Included here is also what you need to know now and ways to get updates on the ever-changing information from UNT and beyond.

The University of North Texas cancelled all in-person classes from March 16-22. Instruction will resume on Monday, March 23. Students will receive an email update on March 19 about delivery of instruction. All UNT updates will be posted here: https://healthalerts.unt.edu/

The Centers for Disease Control and Prevention (CDC) created a COVID-19 information site. This site provides information about COVID-19 symptoms, risks, and updates. The updates offer the latest guidance on best practices for trying to prevent the spread of the virus, like social distancing, self quarantining, and more.

The Texas State Department of Health Services (TSDHS) offers information about Texas response to COVID-19. This site provides similar information about symptoms and risks but includes information about where and how Texans can be tested for COVID-19. Testing sites are currently few and limited but services are expanding.

Many individuals are experiencing financial constraints as a result of COVID-19. The Consumer Financial Protection Bureau (CFPB) offers information to help inform consumers and answer questions related consumer finances and shortfalls that people may experience over the coming weeks and months. Additionally, the federal government and the state of Texas are in the midst of expanding services and modifying policies to respond to the ever-evolving situation. Below is a limited list of resources and good information to know as of now. As the things related to the Coronavirus pandemic are ever-changing, plan to monitor reputable news organizations and check for updates at USA.gov's Government Response to Coronavirus. UNT students needing assistance can contact the Libraries' AskUs service for information on available resources.

To help prevent the spread of Coronavirus/COVID-19 try to self-quarantine. If you go out practice social distancing, wash your hands frequently, cough into your elbow, and avoid high-risk individuals.