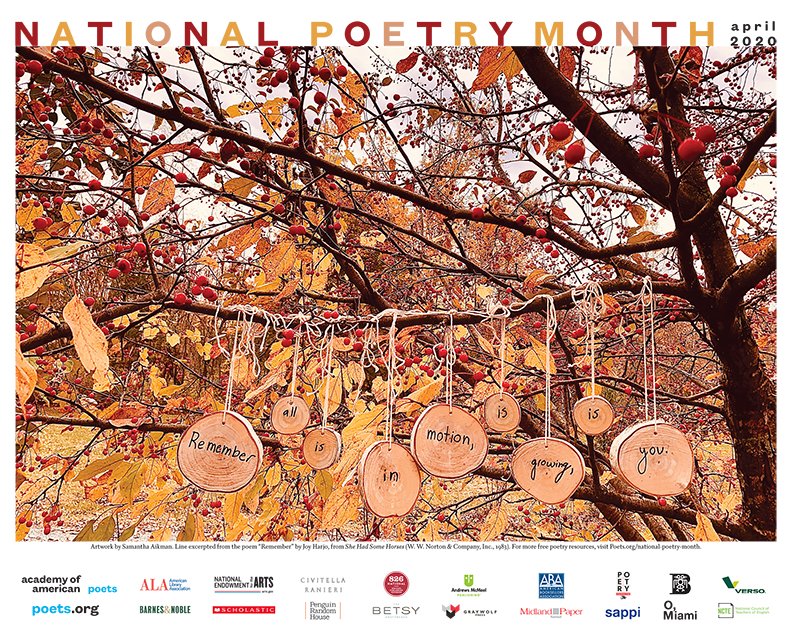 The month of April is National Poetry Month, and what better time than now to hop into this particular art form? There are tons of different types of poetry to learn and read, and the time is ripe to fall in love with it.
National Poetry Month was first introduced in 1996 as a way to increase people's awareness and their appreciation of poetry in all its forms. It was founded by the Academy of American Poets and is still run by them to this day. Over the years the month has grown into quite the event. There have been postage stamps made about and for it, posters, and all kinds of other materials. Poem a Day, hosted on poets.org, sprung up out of National Poetry Month. They also provide lesson plans, and have created opportunities through the Dear Poet Project for students to read poetry aloud and have it featured on the website.
The month celebrates enjoying poems all kinds of different ways. It pushes the reading and writing of poetry, and sharing it with friends and family. In celebration of all that, the staff and student assistants at ECL have come together to share some of their poetry in a number of different forms! We hope that you'll find some enjoyment out of our works, and if you would like to get in on the fun, leave a comment with your own poetry written this month!
Staff and Student Assistant Poetry
Alone and Together-
Quiet of my house
It haunts my soul and my heart
The nothing loves me
The comfort of noise
The walls separate us now
Yet we aren't alone
Quiet of my house
A melody of its own
Sung by the unseen
– Julsaint Sisters
Through the maze I browse
Books and lighted nooks and stairs
Yellow submarine
– Betty Monterroso
Bands of light across the plate:
through the wires
paper to bytes to digest
– Peter Kaiser
Students rapt in thought:
Only the chewing of ice
Disturbs their silence
Ants are on the march
Invading student spaces.
Who's grass is greener?
– Bobby Griffith
The Quiet Library
A haven from the hurly-burly,
The Eagle Commons feels like home
To refugees from Willis. Surely
A haven from the hurly-burly
Beckons them over. Prematurely
Wearied by chatter, here they roam
A haven from the hurly-burly.
The Eagle Commons feels like home!
– Bobby Griffith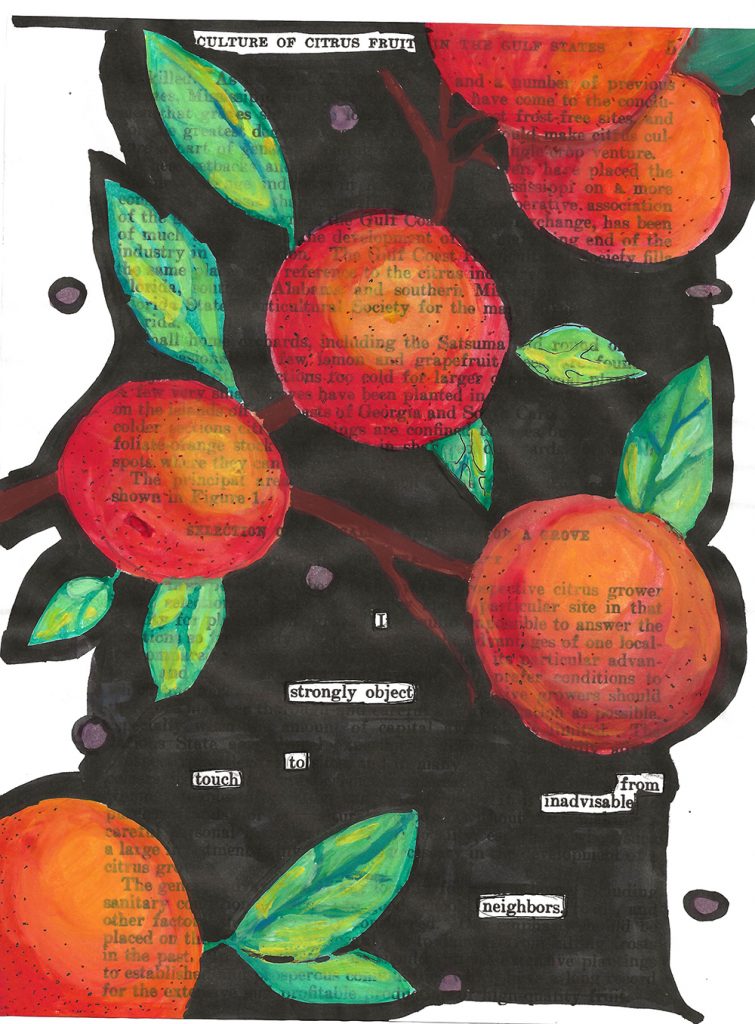 – Erica Kaufman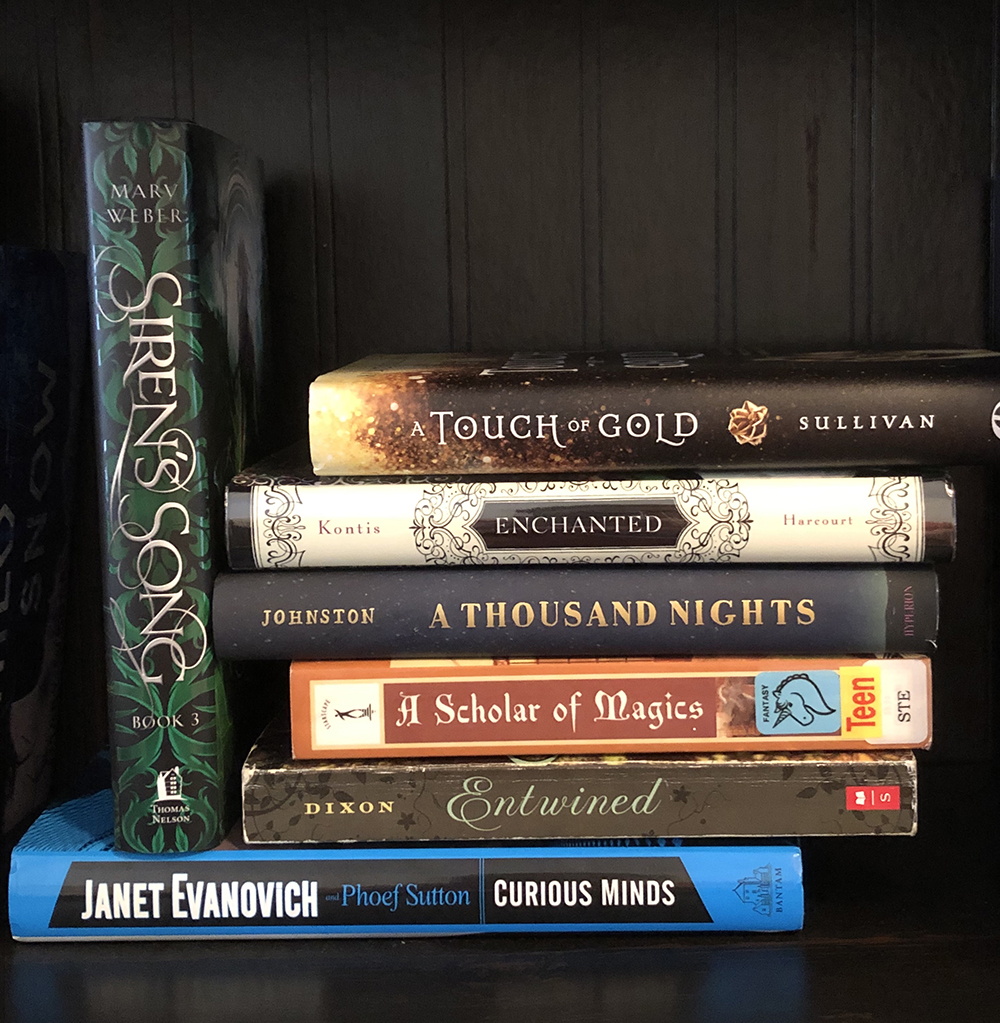 – Matina Newsom
Digital Resources and Inspiration
In addition to the poetry we've shared, below the poetry you'll find a number of UNT Library and National Poetry Month resources listed to help you learn more about poetry, discover some new collections, and find other ways to celebrate this month!
Poetry Collections
LGBTQ fiction and poetry from Appalachia Edited by Jeff Mann & Julia Watts
Modern Sudanese poetry: an anthology Translated and edited by Adil Babikir
Wholesome Whole Poetry by J. Eileen
She's not into poetry: mini-comics 1991-1996 by Tom Hart
Twentieth-century Russian poetry: reinventing the canon Edited by Katharine Hodgson, Joanne Shelton and Aexandra Smith
The complete poetry of Aime Cesaire Translated by A. James Arnold and Clayton Eshleman
John Donne and contemporary poetry: essays and poems Judith Scherer Herz, editor
The poetry of Weldon Kees: vanishing as presence John T. Irwin
About Poetry
Poetry: a very short introduction By Bernard O'Donoghue
Poetry: the basics By Jeffrey Wainwright
Pitch of poetry By Charles Bernstein
Using poetry to promote talking and healing By Pooky Knightsmith
Poetry and theology in the modernist period By Anthony Domestico
Basics of Hebrew poetry: theory and practice By Samuel T. S. Goh; foreword by Tremper Longman III
Poetry in Government Documents
Archive of Recorded Poetry and Literature: a checklist- Library of Congress — General Reference and Bibliography Division
Poetry's "catbird seat" at 60: a celebration of the 60th anniversary of the consultants in poetry in the and the poets laureate: a reading in the great hall of the Library of Congress– Library of Congress — Poetry Office
The imagination in the modern world Three lectures presented under the auspices of the Gertrude Clarke Whittall Poetry and Literature Fund by Stephen Spender
The battle line of democracy: prose and poetry of the world war, Published by the Committee on Public Information, George Creel, chairman United States — Committee on Public Information, Franklin K. Lane, and Guy Stanton
100 love sonnets = cien sonetos de amor By Pablo Neruda; translated by Stephen Tapscott
Sixty American poets, 1896-1944 Selected by Allen Tate
Other Resources
Poetry in America video Series
30 Ways to Celebrate National Poetry Month From Home
Poems Hosted by National Poetry Month