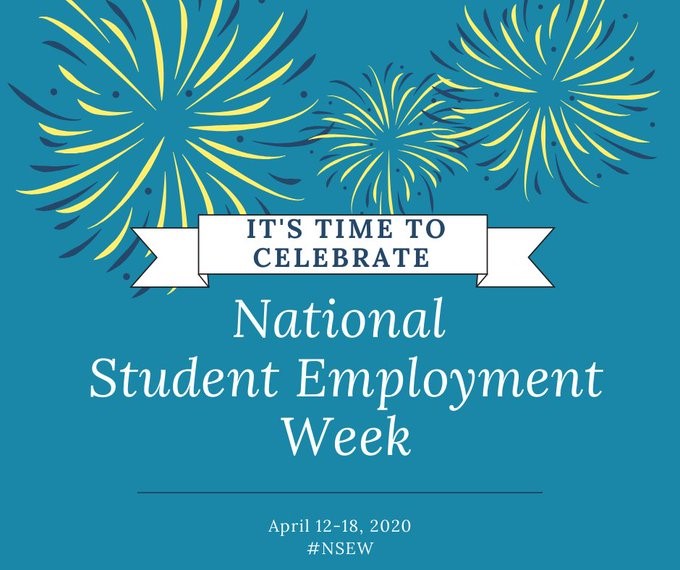 ---
We believe that a library is defined more by its employees than by the space it occupies. So we would like to take this time to recognize a unique group of valued employees at the Eagle Commons Library @ Sycamore Hall — our student employees.
National Student Employment Week is celebrated the second full week in April every year. Academic employers across the country are taking this week to recognize their student employees, and some have nominated one of their students as Outstanding Student Employee of the Year. This year, our little branch of the UNT library system could not select just one student for this honor, but instead we would like to recognize each and every one of our student employees for their important contributions and dedication to their work.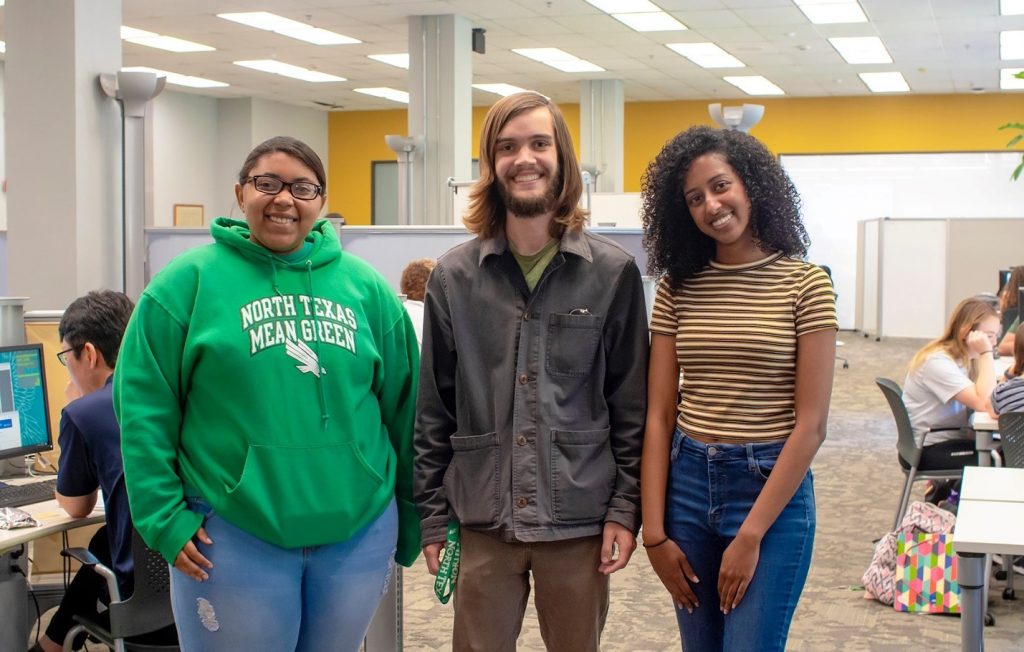 Our students have achieved a lot over the past couple of years:
They helped to incorporate the juvenile collection into our building.
They were on the front lines of our battle against mold after a water incident in our basement.
They have been instrumental in reorganizing our spaces and collections after repairs to our basement were completed.
They help staff our service desk, organize our collections, and provide one-on-one assistance with patron questions and problems with technology in our Creative Learning Commons (CLC) area.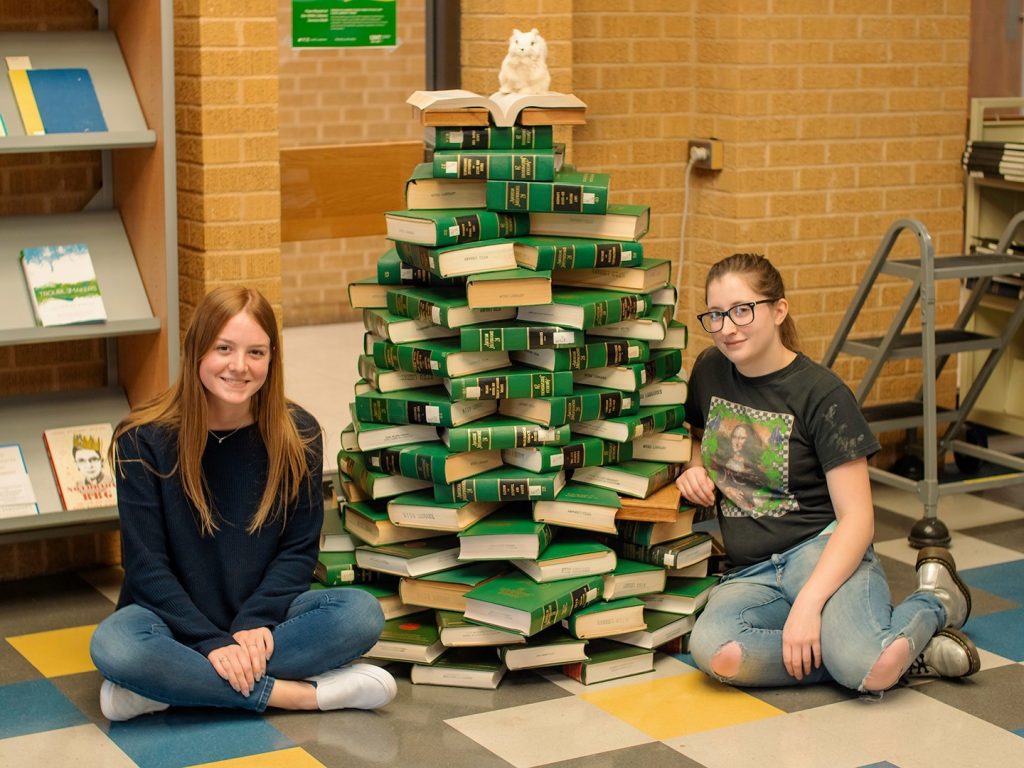 Our current situation requires our students to work remotely. They continue to assist our patrons by completing metadata for countless records in our digital library, and they assist with special projects and complete training to hone their skills so they may better assist our patrons in the future.
Our students are adaptable, capable, congenial, and all-around fantastic co-workers. We would like to send a heartfelt thank you to:
Trenecia
Nina
Christiana
Tripp
Miranda
Dalton
Steve
Harley
Raven
&
Adrienne
We hope you all know how much your work means, and that we sincerely appreciate what you do for the UNT campus. Happy Student Employee Appreciation Week!
---
Article by Erica Kaufman.
Photos of student employees courtesy of the UNT Libraries External Relations Office.