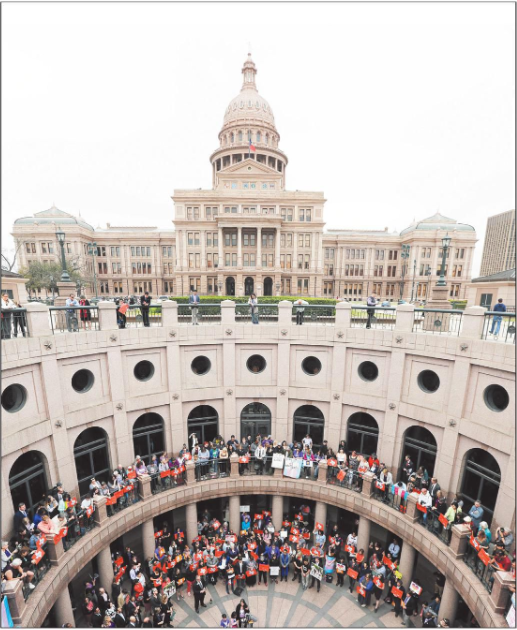 The U.S. federal government response in recent years to matters related to transgender rights has skewed against recognition, dignity, and equality. 2016 started with an onslaught of proposed legislation and public policy measures aimed at negating the basic civil rights of transgender individuals in the United States. These developments have endangered both the physical health and mental well-being of the transgender community. Most notably the "bathroom bills," which became headline news for months, inspired anger from the right and outrage from the left. However, in 2020, a landmark case emerged, Bostock v. Clayton County, in which the Supreme Court held that Title XII of the 1964 Civil Rights Act protects employees from discrimination based on gender identity (as well as sexual orientation). Given this case, as well as transgender military personnel recently receiving invitations to have a voice in military policy that directly affect them by providing testimony before the House of Representatives, the next four years appear to hold a promise of a better future for the transgender community in relation to the government. 
Below is a bibliography of titles, separated by subject, from the UNT Libraries, both from the catalog and from our Digital Libraries Government Documents collection that highlight public policy affecting transgender individuals from 2016–2020. 
Education  
This document covers the U.S. Dept. of Education efforts to protect transgender students.  
This report reviews whether Title IX, which prohibits discrimination "on the basis of sex" in federally funded education programs or activities, reaches claims raised by transgender students. 
Employment 
The Equality Act (H.R. 5): Ensuring the Right to Learn and Work Free from Discrimination: Hearing before the Subcommittee on Civil Rights and Human Services, Committee on Education and Labor, House of Representatives, One Hundred Sixteenth Congress, First Session, Hearing Held in Washington, D.C. (2019). Available from https://discover.library.unt.edu/catalog/b6376452 
Transcripts from a legislative hearing on the Equality Act to guarantee and expand civil rights protections for transgender (and LGBQ+) Americans, pros and cons presented in testimony.  
Housing 
Page 12 of this report notes that the Fair Housing Act does not expressly protect individuals from discrimination based on gender identity (or sexual orientation); further, it notes the challenges faced by transgender individuals' ability to gain access to single-sex shelters in accordance with their gender identity.  
Military Service  
Page 16 of this report, "Table 2. Who Is Required to Register for the Selective Service?" indicates that, "Individuals who are born female and changed their gender to male," are not required to register for selective service, yet, those "who are born male and change their gender to female," are required to register for selective service.    
This is a handbook to aid transgender Service members with their transition, assist commanders with rules and regulations, and teach Service members of policies. 
Page 37–40 of this report has a section focused on "Transgender Service" highlighting some of the 2016/2017 policies affecting "transgender recruits." 
This memorandum to the President recommends that the DOD adopt policies disqualifying "transgender persons with a history or diagnosis of gender dysphoria" and those "who require or have undergone gender transition" from military service. Further, "transgender persons without a history or diagnosis of gender dysphoria, who are otherwise qualified for service, may serve, like all other Service members, in their biological sex," because, "by its very nature, military service requires sacrifice." 
This report provides an overview of policies affecting transgender servicemembers in 2016/2017, cost of care for those servicemembers, and includes links to some existing research on these concerns.  
This report discusses the controversy regarding transgender individuals serving in the military, President Trump's memoranda on the subject, and the four lawsuits challenging the President's memorandums.  
Additional Resources
More information on the above topics can be found in the following databases: 
Provides access to information from over 350 public policy think tanks, nongovernmental organizations, research institutes, university centers, advocacy groups, and other entities.  
The Congressional Research Service (CRS) works exclusively for the United States Congress, providing policy and legal analysis to committees and Members of both the House and Senate, regardless of party affiliation. As a legislative branch agency within the Library of Congress, CRS has been a valued and respected resource on Capitol Hill for more than a century. CRS is well-known for analysis that is authoritative, confidential, objective and nonpartisan.  
Article by Julie Leuzinger, with contributions from Coby Condrey and Clark Pomerleau.
Photo of opponents of Texas "bathroom bill" (SB 6) protesting at the state Capitol in Austin by Eric Gay/Associated Press. From "Go all out to Go All In for Advocacy," by Tammy Nash, in Dallas Voice (Dallas, Tex.), Vol. 33, No. 45, Ed. 1 Friday, March 17, 2017. University of North Texas Libraries, The Portal to Texas History; crediting UNT Libraries Special Collections.