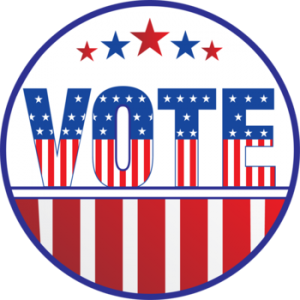 Saturday, May 1 is election day across Texas. Municipalities around the state are deciding a variety of races including city council seats, school district/board seats, mayors, and even one seat in the U.S. House of Representatives. So often the news is dominated by national politics, so much so, that the importance of state and local politics can be lost amongst the noise. It's important to remind folks that so much of our everyday lives are governed locally.
The decisions our mayors, city councilors, county commissioners, school board members, district attorneys, sheriffs, and other local officials make impact our lives on daily basis. Property taxes and sales taxes fund our local governments and the people we elect to local offices make the decisions on how and what is taxed and who or what receives the funds. Our local governments make decisions about critical local infrastructure including power/electricity, water, roads, and parks. They make decisions on business permitting, new neighborhood development, road expansions and repairs, shopping districts, community policing, local resource control, and more. Our school boards make decisions about the education of our communities' children including the facilities in which they learn or the modes by which instruction is delivered. The little things that impact our daily lives, those things which we may take for granted, are often the results of decisions made by our local government officials.
To make your voice heard and influence the local decisions that impact your life, turn out on May 1st to cast your vote in your local municipal race. If you're unsure where to look for information or how to find out who's on your ballot, the UNT Libraries and Government Information Connection have you covered. Check out our Voting and Civic Engagement Guide for links to voter information, including Vote411.org. For those in the North Texas region, The Dallas Morning News has a list of races and candidates and a tool to create a personal ballot.