"Each February, National Black History Month serves as both a celebration and a powerful reminder that Black history is American history, Black culture is American culture, and Black stories are essential to the ongoing story of America — our faults, our struggles, our progress, and our aspirations. Shining a light on Black history today is as important to understanding ourselves and growing stronger as a Nation as it has ever been. That is why it is essential that we take time to celebrate the immeasurable contributions of Black Americans, honor the legacies and achievements of generations past, reckon with centuries of injustice, and confront those injustices that still fester today."

(From the introduction to A Proclamation on National Black History Month, 2022, delivered by President Biden to the nation on January 31, 2022.)  
Join us at Sycamore Library in celebrating Black history this month by viewing these online government resources and by exploring more publications on this topic available in our collection.
---

"The First Vote" / Drawn by Alfred R. Waud, 1867. Courtesy Library of Congress, https://www.loc.gov/item/00651117/
Over 400 years of the African American experience is documented through primary source materials availalbe at the Library of Congress. This guide provides access to digitized collections, search strategies, and external websites related to the topic.
---

Since 1870, when Senator Hiram Revels of Mississippi and Representative Joseph Rainey of South Carolina became the first African Americans to serve in Congress, a total of 175 African Americans have served as U.S. representatives, delegates, or senators. This online exhibit at the U.S. House of Representatives History, Art, & Archives website is based on the paper publication Black Americans in Congress. These are a few of the contents of this exhibit:
Biographical profiles of former African-American members of Congress
Links to information about current Black members
Essays on institutional and national events that shaped successive generations of African Americans in Congress
Images of each individual member, supplemented by other historical photos.
See also these other resources from the U.S. House of Representatives History, Art & Archives website:
Joseph H. Rainey: 150 Years of Black Americans Elected to Congress: Joseph Rainey of South Carolina embarked on his remarkable House career in December 1870: he became the first African-American Representative, the first Black man to preside over the House, and the longest–serving African American during the tumultuous Reconstruction period. Rainey and his nineteenth-century colleagues blazed a path followed by more than 160 Black Members to date—despite the barriers thrown up by the legacy of slavery and the rise of Jim Crow. To celebrate Rainey's milestone, this page provides ready access to teaching materials, oral histories, biographies, documents, artifacts, that tell the 150-year history of African Americans in Congress.
The Long Struggle for Representation: Oral Histories of African Americans in Congress: These oral histories conducted by the Office of the Historian with African-American members, staff, and family provide firsthand accounts of the African-American experience on Capitol Hill since the 1950s—a period of dramatic change when Black Members were able to build seniority, shape legislation, and secure leadership positions.
Records Search: African Americans—History: This search sifts through the millions of pages of official archival records of the U.S. Congress and yields a thoughtfully chosen collection of primary sources that highlight key historical moments in the lives of African and Americans in Congress and provide institutional and functional context about the House.
Collections Search: African American Members: This seach displays paintings, prints, photos, lapel pins, and other miscellaneous historical artifacts associated with African-American members of Congress. 
---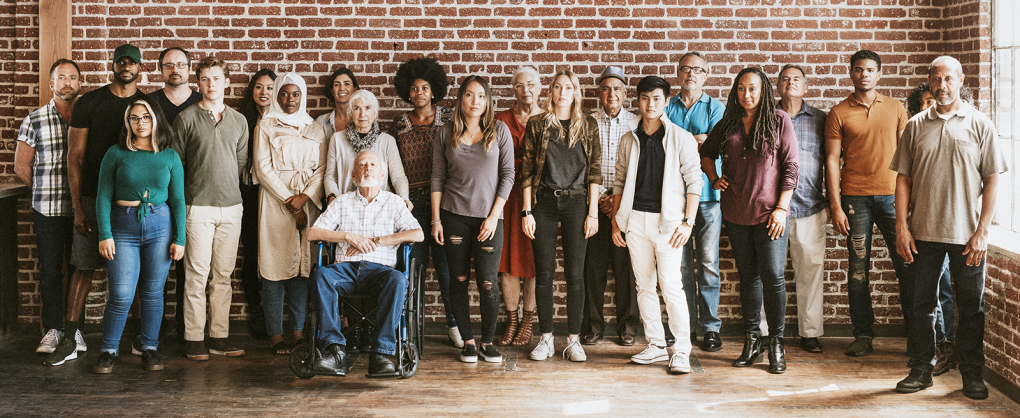 Image courtesy of U.S. Food and Drug Administration.
Clinical trials are research studies that evaluate the safety and effectiveness of medical products such as medications, vaccines, and devices by testing them on human volunteers. People of color are often underrepresented in these trials. This is a concern because people of different ages, races, and ethnicities may react differently to certain medical products. Diversity in clinical studies can show which medical products or therapies work best for people with certain illnesses or for certain groups of people. Ensuring people from diverse backgrounds join clinical trials is key to advancing health equity.
This document summarized key points discussed at a symposium held on October 25, 1996 at Howard University in Washington, D.C. The symposium comprised three panel sessions that addressed the benefits of and barriers to clinical trial participation by physicians and patients of color.
Symposium participants learned about new treatments for hypertension, AIDS, diabetes, and prostate cancer—serious diseases that disproportionately affect communities of color. They also learned about the role of clinical trials in developing therapies for these diseases and improving access of minority populations to promising new therapies. In addition, participants reviewed the process used by the Food and Drug Administration (FDA) to evaluate new therapies for safety and efficacy and the regulatory mechanisms used to enhance patient access to promising new therapies. Participants had an opportunity to examine the impact of managed care on the conduct of clinical trials, and also learned the extent to which Medicaid and Medicare cover investigational therapies.
Symposium faculty comprised distinguished medical research scientists from the public and private sectors, community leaders, health care providers, and representatives from FDA. 
The FDA encourages diverse participation in clinical trials. If you think a clinical trial may be right for you, talk to your health care provider. 
You can also search for clinical trials in your area at www.ClinicalTrials.gov—a database of privately and publicly funded clinical studies conducted around the world. See the FDA's Clinical Trial Diversity page for more information.
---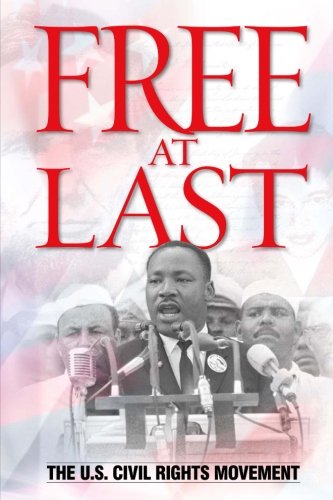 This U.S. Department of State publication recounts how African-American slaves and their descendants have struggled to win — both in law and in practice — the civil rights enjoyed by other Americans. It is a story of dignified persistence and struggle, a story that produced great heroes and heroines, and one that ultimately succeeded by forcing Americans to confront squarely the shameful gap between their universal principles of equality and justice and the inequality, injustice, and oppression faced by millions of their fellow citizens.
This document contains full color illustrations and includes sections on Black Soldiers in the Civil War, Marcus Garvey, Ralph Johnson Bunche, Jackie Robinson, Rosa Parks, Medgar Evers, and the Bloody Sunday in Selma.
---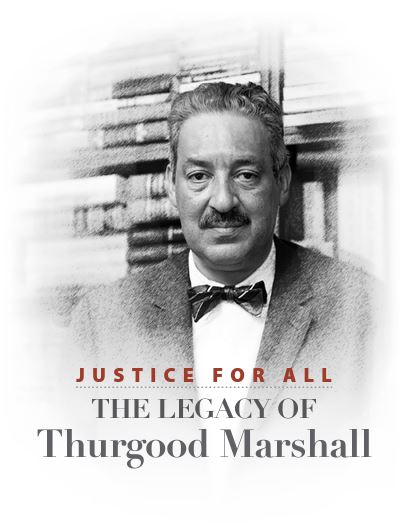 This eBook published by the U.S. Department of State Bureau of International Information Programs provides an overview of the life and achievements of Thurgood Marshall. Although he is not as well known as Martin Luther King, Jr. outside the U.S., Marshall's achievement in demolishing the legal structure that sustained racial segregation in the American South advanced the civil rights cause as profoundly as did the nonviolent protests led by King.
This publication includes photographs, articles, a timeline, a summary of the landmark case Brown v. Board of Education (which made public segregation illegal by rulling that separate is never equal) and information about other issues Marshall focused on.
---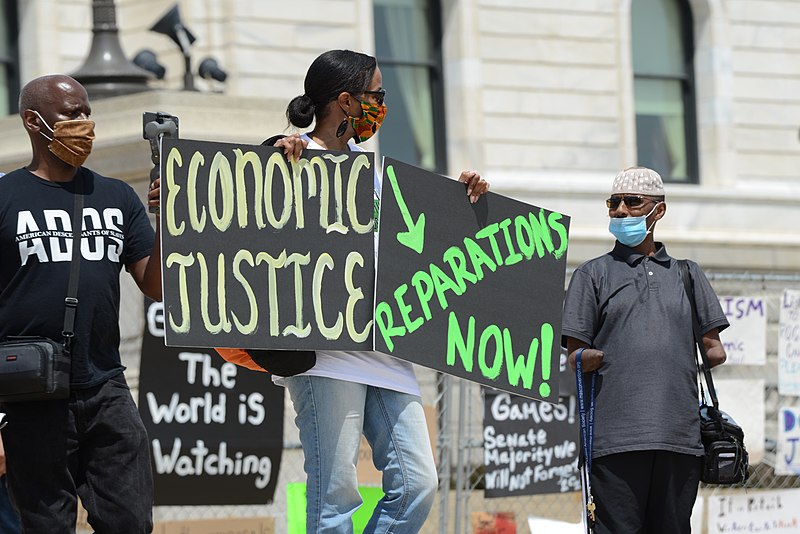 "Juneteenth reparations rally to demand reparations from the United States government" / Photo taken by Fibonacci Blue on 19 June 2020, 14:00; licensed under CC BY 2.0
From the Civil War to the present, a variety of plans have been proposed for studying the institution of slavery and subsequent racial discrimination against African Americans and their impact on living Americans;  for issuing  a  formal apology for the enslavement of African Americans and for their racial segregation; and for recommending remedies to Congress. The debate over reparations has mostly revolved around the questions of who is accountable for slavery—individuals or the society as a whole—and who has benefitted from slaver and subsequent discrimination against African Americans.
This Congressional Research Service report examines the historical background of this issue, recent attempts to gain redress in court; presidential attitudes toward the issue; and various legislative remedies that have been proposed and lobbied for or against. The report concludes with a summary of arguments for and against reparations.
H.R. 40 and the Path to Restorative Justice is the transcript of a congressional hearing held before the Subcommittee on the Constitution, Civil Rights, and Civil Liberties of the Committee on the Judiciary in the U.S. House of Representatives on June 19 (i.e., Juneteenth), 2019. This hearing contains testimony for and against reparations from Senator Corey Booker, Representative Burgess Owens, authors Ta-Nehisi Coates and Coleman Hughes, and many others, and provides a very detailed discussion on this topic, with multiple points of view represented. The published hearing also includes letters, statements, and other items submitted for the record.
"Reparations for Black American descendants of persons enslaved in the U.S. and their potential impact on SARS-CoV-2 transmission" is a study made available in the National Library of Medicine's PubMed Central database that emphasizes how especially pertinent this issue is during the current pandemic, as Black Americans in the United States have suffered from a significantly disproportionate incidence of COVID-19. Going beyond mere epidemiological tallying, the potential for racial-justice interventions, including reparations payments, to ameliorate these disparities has not been adequately explored. This study considers potential health benefits of racial-injustice interventions such as reparations in the form of reduced SARS-CoV-2 transmission risk. A restitutive program targeted towards Black individuals would not only decrease COVID-19 risk for recipients of the wealth redistribution; the mitigating effects would also be distributed across racial groups, benefiting the population at large.
---
Article by Bobby Griffith.