Over the past few weeks a lot has happened, and many people are spending most of their time at home. Some people have transferred to working at home, some are taking care of their families, and some have more free time than they know what to do with. My free time has been mostly spent taking long walks, cooking more, and playing a rather embarrassing amount of Animal Crossing. The thing that has tied all of this together has been my love of listening to podcasts and audiobooks. I've gone through quite a few books as well as hours and hours of podcasts. I've even got a podcast playing in the background as I edit this post, a familiar one with familiar voices and fascinating topics.
While listening to these things started as a way to help me learn more or read those books I never can seem to find time to sit down and enjoy, it's become a part of my daily routine now that I spend so much time in my apartment. Call them boredom busters, or excellent distractions audiobooks, podcasts, and all kinds of music are great ways to fill your day.
To that end, we wanted to share a list of recommendations from the students and staff at ECL to introduce you to some new content, and –if you go through podcasts as fast as I do– help boost what might be a dwindling supply of things to listen to. This isn't going to be a one time recommendation either, as we collect more suggestions from staff we'll post more lists of recommendations to keep you going, and help you discover new favorites.
Additionally, we'd love to hear from you! Drop your own recommendations for what you've been listening to lately (or even just an old favorite or two suggestions) and we'll add those recommendations to our next post so everyone can see them.
Alright! On to the recommendations, these were submitted by staff and students this time. Each suggestion has a little tidbit written by the person who suggested it, as well as a link (or links) to author/podcast/creators websites so you can find more information on it:

Podcasts
The Partially Examined Life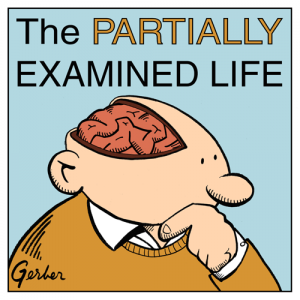 A philosophy podcast that tackles works both big and small. It's a great place to get an introduction on a philosophical book you may have been curious about reading but were unsure.
Pretty Much Pop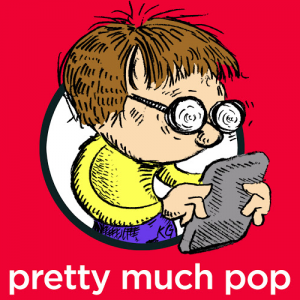 A more laid back podcast than the former that covers topics in pop-culture with a variety of opinions on them. This podcast covers everything from escape rooms to musicals.
BBC In Our Time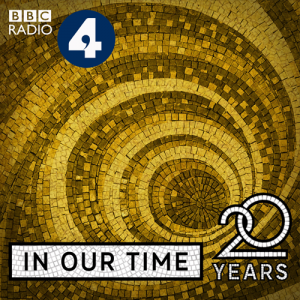 This is an educational podcast that gets experts on a topic together to give an introduction to it.
99% Invisible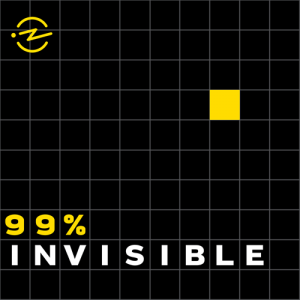 One of my current favorite podcasts is 99% Invisible, or 99pi. One of the things I love most about 99pi is the breadth of topics covered. Just in the last month, I've learned the history of the song Who let the dogs out?; gained a better understanding of why we are experiencing a toilet paper shortage as part of the Coronavirus pandemic; and learned how map making has shaped our past and present, for the good and the not-so-good. I also love 99pi because it serves as a gateway to other amazing podcasts. The team at Radiotopia, the producer of 99pi, offers a slew of other amazing podcasts, some I've had opportunity to explore and some are on my list to explore. These include Articles of Interest, which documents the history of articles of clothing; Over the Road tells the stories of long-haul truckers; and This Day in Esoteric Political History, a new short-form podcast which explores that day's political events and how they shaped history. Oh, and I have a voice-crush on Roman Mars (99pi host) and especially love it when he cracks up – in a very mellow, radio kind of way.
Conan O'Brien Needs a Friend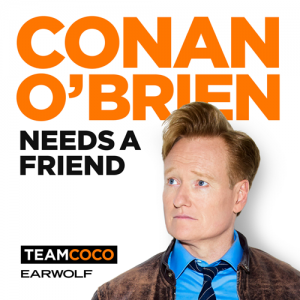 I've wanted Conan O'Brien to be my friend since 1993 and though this podcast doesn't get me any closer to that reality it does allow me to look a little like a mad woman on my socially distanced walks, which I think he would appreciate. Many a passerby in my neighborhood might attest to me walking the park paths and streets, earbuds in, giggling to myself or nearly collapsing with laughter. In this podcast, Conan, along with his assistant and podcast producer, chat with celebrities, comedians, authors, and former first ladies. The podcasts sometimes dip in the absurd, are sometimes revealing and heartfelt, and always, at least for me, lead to full belly laughs. If you find yourself needing to laugh your way through the pandemic, I suggest you give Conan a listen.
Side Door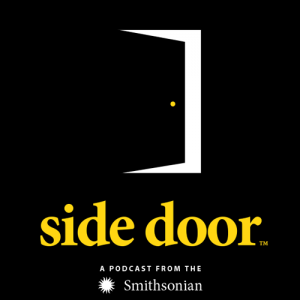 Side Door explores all of the SI museums and offers a thread between how seemingly disconnected artifacts are actually connected.
Portraits from the National Portrait Gallery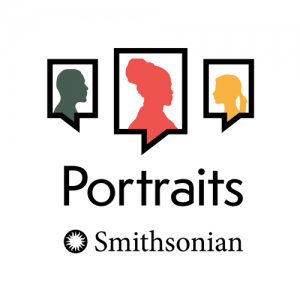 Portraits from the National Portrait Gallery explores portraiture and the histories of faces and voices featured in the museums collections.
Lost at the Smithsonian with Aasif Mandvi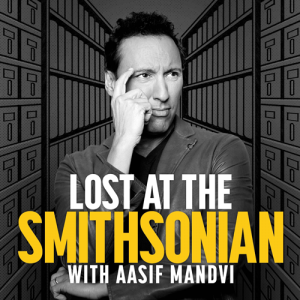 Lost at the Smithsonian with Aasif Mandvi offers a comedic exploration of some of the most iconic pop culture artifacts in the collections of the National Museum of American History. I love this one especially because Aasif, as he's given a behind the scenes look into the SI collections, often seems like a kid in a candy store. Also, Aasif and I are of a similar age so I can easily relate to his fanboy attitude to artifacts like Fonzie's jacket and the Bee Gees' suits.

Audiobooks
Anything by Ann Patchett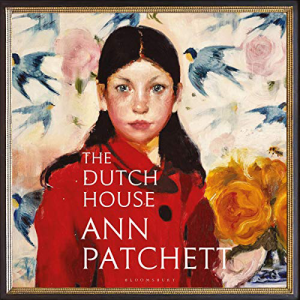 Sadly, the UNT Libraries only offers a few of Ann Patchett's titles in print, which are accessible for those that venture our to the Willis Library. I'm hopeful you all have public library cards and will be able to access her works via Overdrive or another audio or eBook service. Admittedly, I haven't made my way through the whole of Ann Patchett's catalog, but I am trying. My preferred method of consumption is through audiobook. My most recent listen was her most recent release, The Dutch House, which read by Tom Hanks and tells the story of young man, his sister, and the house that has a hold over them both. My other recommended reads or listens include Bel Canto and The Patron Saint of Liars. Whichever of her titles you might choose, I hope you enjoy and would welcome a note on what you think.
Leaders Eat Last by Simon Sinek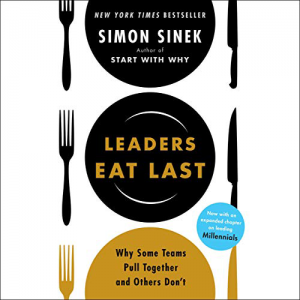 This covers various stories of the author's time in the military that he highlighted were filled with power, leadership, and faithful guidance to help him become a great leader, and that helps the military be as successful as it is.
The Sherlockian by Graham Moore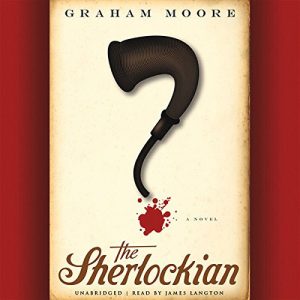 I had a lot of fun listening to this book. It's told by alternating between the story of Harold White as he investigates a mysterious death at a Sherlockian meeting that has to do with a missing diary, and the story of Sir Arthur Conan Doyle in the days after he's killed off Sherlock Holmes and is suddenly swept up in his own real life mystery. The two stories parallel each other well, and both mysteries were engrossing and fascinating. This book is a stand alone novel, so no worries about diving into a long series with this one. If you enjoy stories that explore missing parts of history, and feature fascinating characters this story is for you.
City of Stairs by Robert Jackson Bennett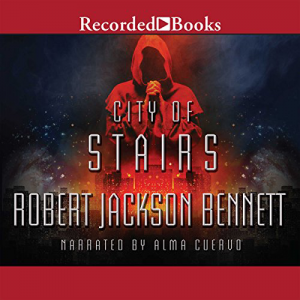 City of Stairs has a little bit of everything. It's got fantasy, a tiny bit Science Fiction, political intrigue, once dead gods showing back up, and of course all of that is wrapped in the bow of a murder mystery. I really wasn't sure what I was getting myself into with this one, but the book fascinated me almost from the very start. The world building is clear and vast, the magic system is fascinating, and the main character, Shara Thivani, is interesting to follow. You'll find yourself endeared to her quickly if you too are Tired of Everything but passionate about history and magic. This is the first in a trilogy of books, but works well as a stand alone since the other books follow different characters.
The Last Wish Andrzej Sapkowski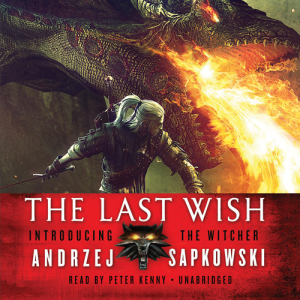 If you've been on Netflix lately I'm sure it's recommended The Witcher to you. The Last Wish is one of the many books that series is based on. It introduces readers to the Witcher through a series of short stories featuring Geralt of Rivia. The world of The Witcher is a somewhat medieval one, featuring magic, monsters, and just about every fantasy creature you can think of– plus some. One of my favorite things about the book is how it weaves traditional fantasy, fairy tales, and it's own mythology together to create a world I wanted to explore long after finishing the first book (so much so that I immediately bought book 2 and started listening to it). I'm generally not a fan of books of stories, but each of these are so well done I didn't mind the format at all. This is part of a series containing 6 books, with 2 short story collections to introduce it, so if you really need something to take up time this is a good one to jump into. As in most adaptations, the books here are heads and tails better than the tv series/

Music
Charlie Burg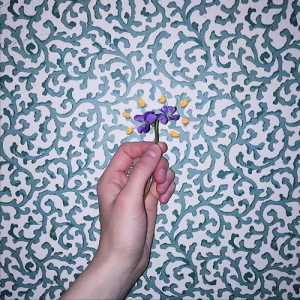 Chet Baker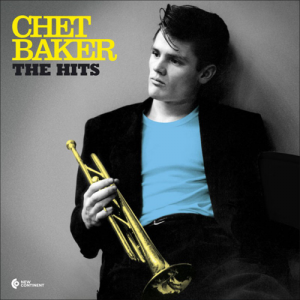 That's it for this set of Sycamore Listens: Audio Adventures with ECL. If you have any recommendations or end up listening to any of these please drop it in a comment below!