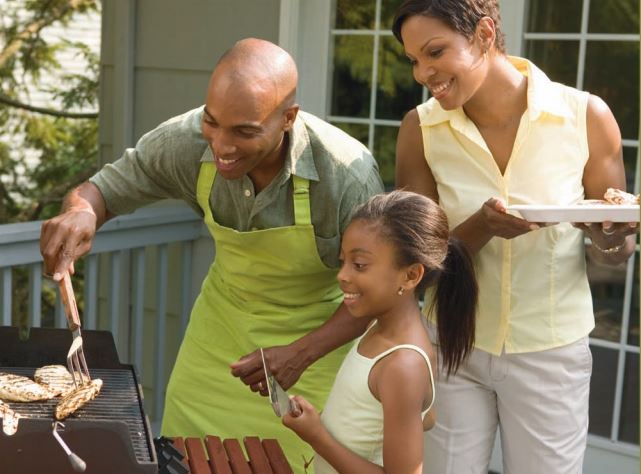 ---
June is national Soul Food month, so before we all fry our way into July, we thought we'd highlight a government document soul food source.
The term soul food was apparently coined in the 1960s to describe an African American cuisine born in the rural areas of southern states. The distinction between soul food and the broader umbrella of southern cooking seems to stem from soul food having more heat, more seasoning, and somewhat more thorough use of meat products. Black home chefs took humble ingredients and turned them into delicious and satisfying menus.
Today we occasionally take old favorite recipes and convert them to adjust for busy schedules and modern diet needs. Our US Departments have also tried to help inform us and improve our health, and soul food hasn't been overlooked. The National Cancer Institute created a series of documents called Down Home Healthy Cooking to help address the issue of higher mortality and disease rates in U.S. black populations.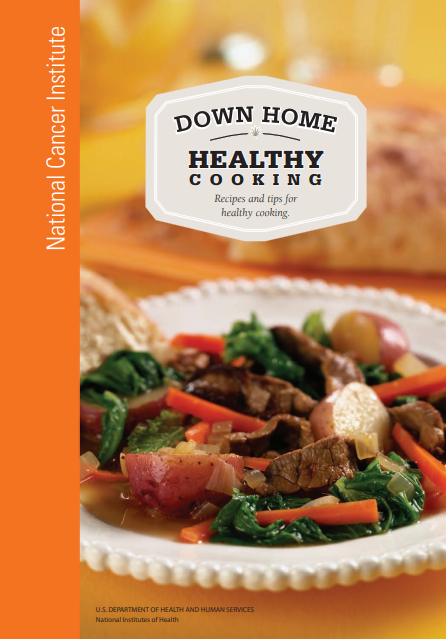 The New Orleans Red Beans recipe we profile comes from the 2006 edition of that document.
Diet consciousness isn't purely a modern effort. President Johnson's chef, Zephyr Wright, wrote the president letters for each meal that he termed her "love letters." She would break down the nutritional information in his meal so he was aware of what he was consuming.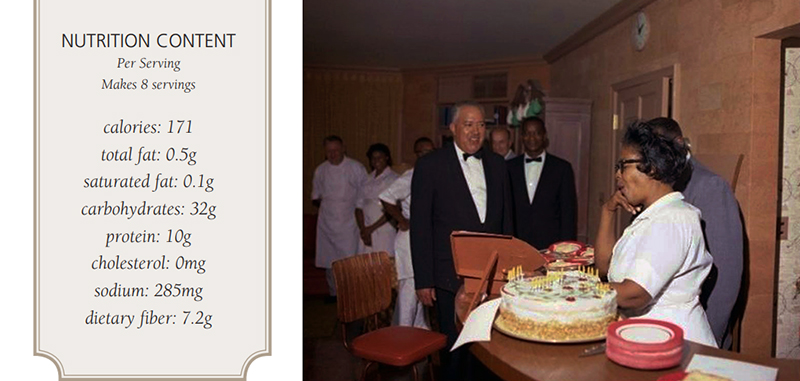 White House Chef Zephyr Wright and nutrition information for the Red Beans recipe.
The National Cancer Institute has written us a "love letter" also, so we are aware of the nutritional content if the recipe is prepared as written. The Institute's red bean recipe is vegan, so it appropriate for a variety of diets, and although listed as a side dish, it is hearty enough to be a main meal. If you compare this health conscious recipe to a more traditional red beans recipe, the main alterations seem to be the absence of pork products or pork bones, and they suggest serving with brown rice instead of white rice. We suspect the sodium levels in the modified recipe are also much lower than in a more traditional recipe.
This dish is made up of affordable and healthy ingredients. It makes a generous amount, so we had some to consume, some to share, and some to put away for a quick meal on a future day. We pretty much followed the recipe as written, except that since we had a smoked sea salt, we would use it to make up for some of the smoke flavor that would otherwise be represented by pork products. We also added a jalapeño in place of some of the sweet pepper and added a dash or two of cayenne pepper to spice things up a little bit.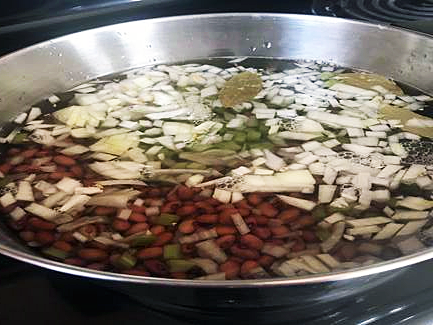 The beans smell great simmering on the stove. The recipe states that the beans should be done after adding the last set of ingredients and cooking on low for 30 minutes, but we found it took significantly longer to help the beans go from watery to a creamier stage.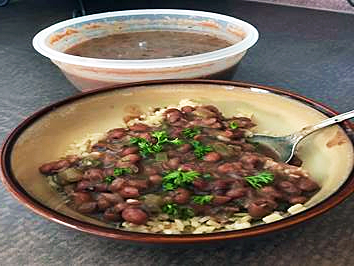 Served over a simple brown rice, the dish tastes healthy but also soul satisfying.
More Resources to Explore
There are several government sources for healthy cooking recipes. SNAP Recipes are healthy, with a short list of affordable ingredients.
The ethnology of food is vast and thought-provoking. The UNT Libraries has several online sources for further reading about the history of African American cooking, and the history and influence of soul foods.
Here are a few of these sources:
Article by Erica Kaufman
Photo of Zephyr Wright by Donald Stoder, courtesy of LBJ Presidential Library/National Archives.
Image of family barbecue from the National Cancer Institute publication Down Home Healthy Cooking.