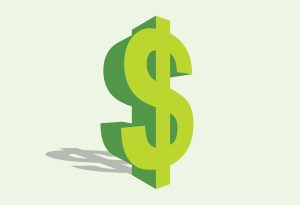 November is National Scholarship Month, a time to raise awareness of scholarship opportunities for current and future college students. We recommend that this fall, you take some time to search for scholarship opportunities. Keep a running list of opportunities of interest for which you are eligible, noting submission deadlines. There's no magic date by which to apply for scholarships; each scholarship has its own unique deadline. Below are a few ways to find scholarship opportunities.
When applying for scholarships, it's important to . . .
make sure you always read and carefully follow instructions. Scholarships can be very competitive. Reviewers often shrink the applicant pool by tossing out those applications that lack all the required documents or that indicate the applicant did not follow instructions.
track deadlines and do not wait until the last minute to complete an application.

Many scholarships require an essay and you do not want to hastily throw something together. Allow time for editing and ideally, you should allow time for someone else to read and edit your essay too.

identify and talk to potential recommenders in advance

. Many scholarships require letters of recommendation. Make sure you ask recommenders ahead of time and give them information about you, details about the scholarship, and instructions for submitting the recommendation letter. Consider asking more recommenders than you actually need, just in case.

tell your story

. Make your application compelling by describing your career aspirations and interests. It's important to construct a narrative that is well-written, free of grammatical and spelling errors, and that adequately addresses the prompt or question.
And finally, be sure to complete or update your Free Application for Federal Student Aid (FAFSA) form every year, to receive federal student aid. Remember, even if you choose to decline federal student loans, you can only participate in the Federal Work-Study program and receive federal grants, such as the need-based Pell Grant, by completing the FAFSA.