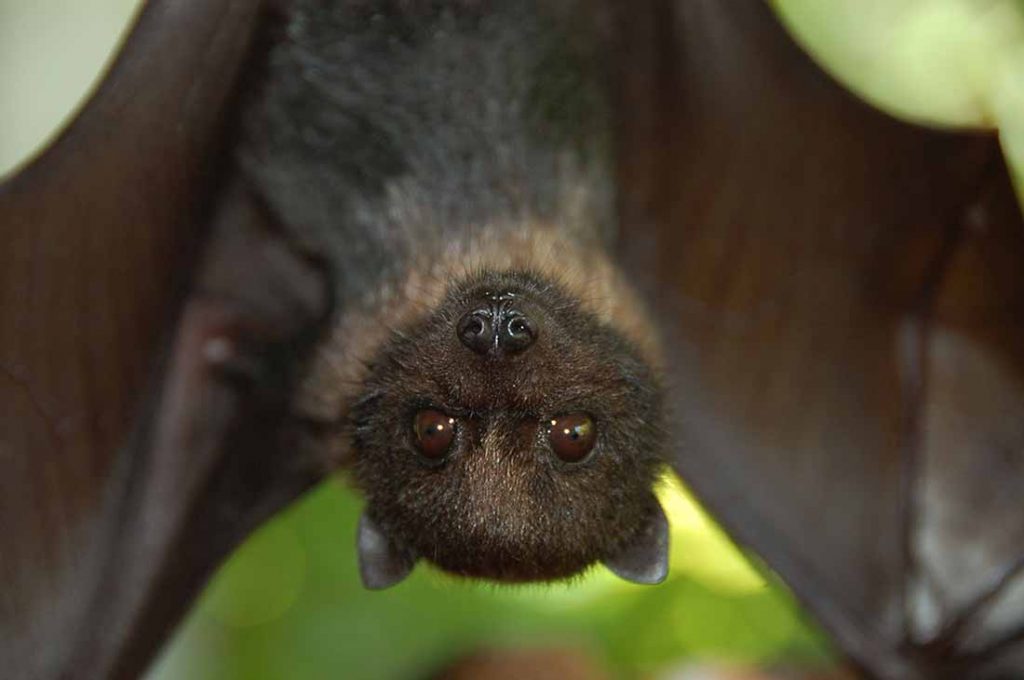 The government document specialists at the Eagle Commons Library can find information on any subject for you. For instance, we can find help you find a children's book on bats, a conservation book on bats, a book about bat funguses, and even a list of places where you can go to see bats in Texas. Today is International Bat Appreciation Day, and we are standing by to meet all your bat information needs!
These are some of our favorite government documents and websites related to bats. They represent only a fraction of the information that is available at the Eagle Commons Library, but they are excellent examples of the kind of material you can obtain from government resources: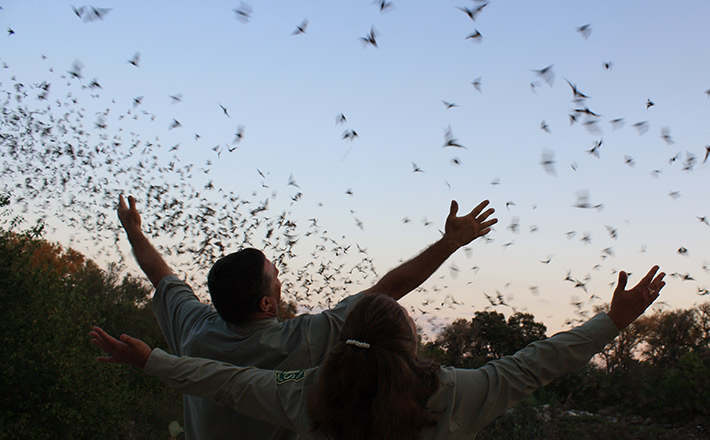 Home to 32 of the 47 species of bats found in the United States, Texas is without doubt the battiest state in the country! Texas also has the largest bat colony in the world (at Bracken Cave Preserve, near San Antonio) and the largest urban bat colony (at the Congress Avenue Bridge, in Austin).
This website from the Texas Parks and Wildlife Department will tell you the best locations and times for watching bats and provide tips on how to have a memorable bat-watching experience without causing harm to the bats or to yourself. The Bat-Watching Sites of Texas Guide is also available as a pamphlet.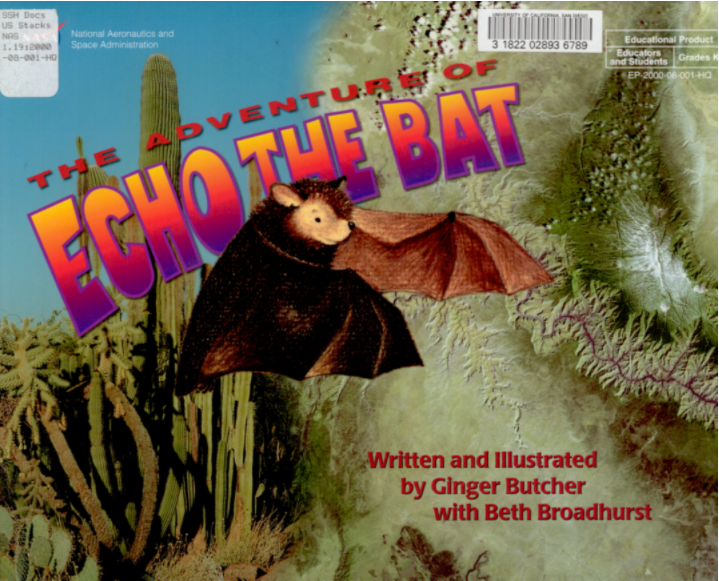 This delightful picture book uses the story of Echo the Bat to introduce the concept of remote sensing to very young children. Illustrations show satellite imagery of the landscape, and when the reader opens flaps in the images (similar to windows in an Advent calendar), the ground-level view of the landscape appears. Lesson plans and activities and an Adventure of Echo the Bat Teacher's Guide are available to help teach the concepts in this book.
Echo's story has even been dramatized! You can view an The Adventure of Echo the Bat video on YouTube or stage your very own The Adventure of Echo the Bat puppet show.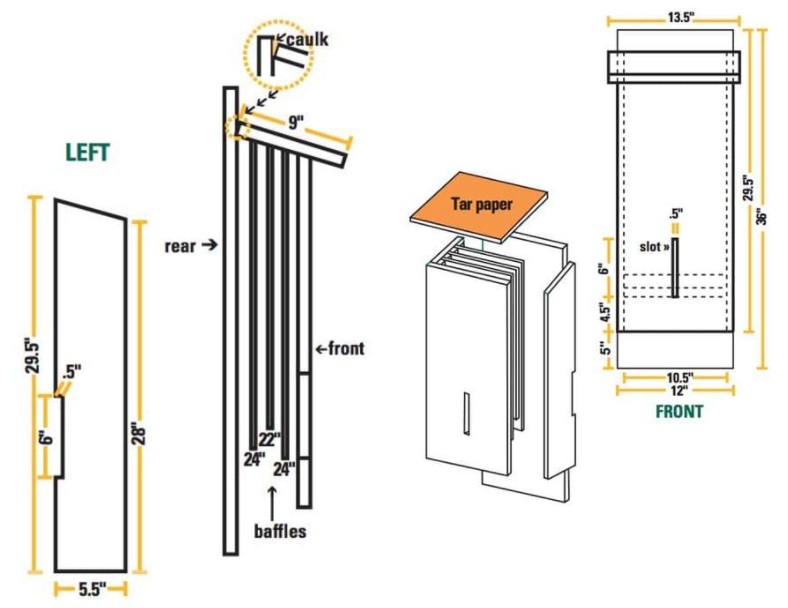 Many Americans are afraid of bats or view them as annoying pests, but bats play a number of very important roles in our ecosystem. With more than 1400 species, bats comprise the second-largest order of mammals (rodents are the largest), and by eating harmful insects, pollinating many species of plants, and dispersing seeds, they provide critical services to the ecology of our planet. And we all know that bat guano makes an excellent fertilizer!
This document explains how humans can support the bat population by incorporating bat housing into buildings and bringing bat-friendly habitat into neighborhoods.
The U.S. Fish and Wildlife Service also has detailed plans showing how to build a bat box to attract bats to your house.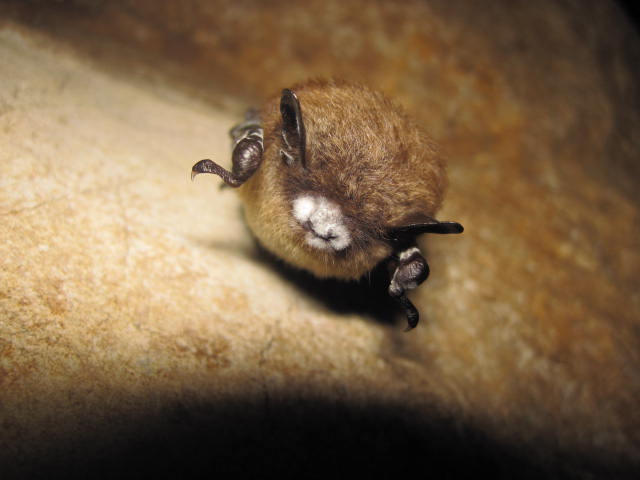 White-nose syndrome (WNS) is a disease of hibernating bats caused by a fungus, Pseudogymnoascus destructans, that infects skin of the muzzle, ears, and wings of the bats. Since the winter of 2007–2008, millions of insect-eating bats in 35 states and seven Canadian provinces (as of March 2021) have died from this devastating disease, resulting in bat population declines that could have major impacts on the environment and agriculture.
The U.S. Geological Survey (USGS) has been a leading contributor to the interagency response to WNS since 2008 and continues to provide ongoing scientific support to these efforts by performing fundamental research on bat ecology, fungal biology, and WNS epidemiology and pathology. This USGS webpage provides links to maps, publications, photos, videos, and other information to keep you up to date on the latest research.
A note to Texans: Although according to research conducted by Bat Conservation International and funded by the Texas Parks and Wildlife Department, the fungus that causes WNS has been detected in six counties in the panhandle as early as 2017, so far no Texas bats have been found exhibiting symptoms of the disease. Visit the TPWD White-Nose Syndrome page for FAQs and to download the TPWD White-Nose Syndrome Action Plan. (On a side note, Texas bats were hit hard by the recent winter storm, but the total population is expected to recover.)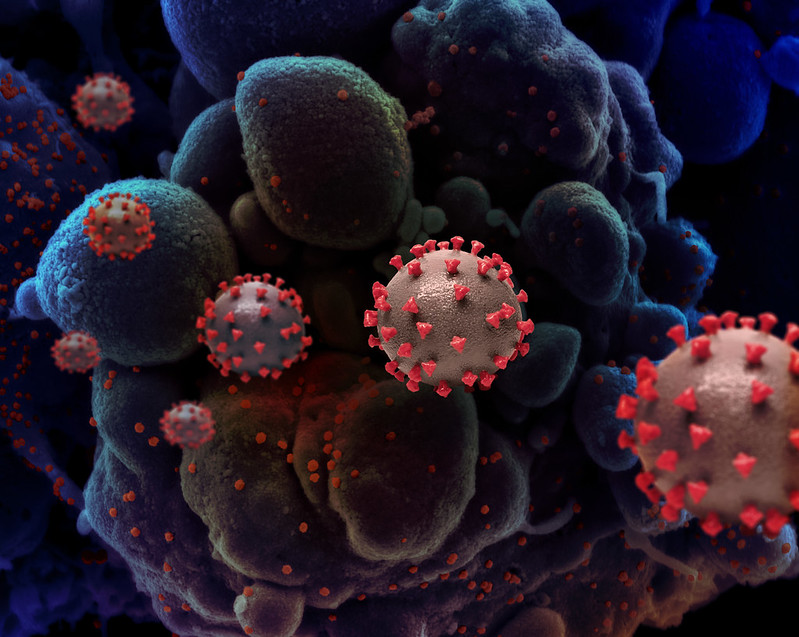 The ongoing COVID-19 pandemic has not helped the bat's reputation. Did the pandemic originate from bats? If so, could it happen again? Read this and other articles from the National Library of Medicine's PubMed database to keep up with the latest research.
Many other government agencies also have information on the potential connection between bats and SARS-CoV-2. For instance, a study from the U.S. Geological Survey with the catchy title Assessing the Risks Posed by SARS-CoV-2 in and via North American Bats: Decision Framing and Rapid Risk Assessment explores the possibility of whether infected humans might transmit the virus to American bats, and if those infected bats could serve as a source for new infection in humans, domesticated animals, or other wild animals—a terrifying scenario indeed, but also an opportunity to gain awareness and be prepared.
Would You Like to Know More?
We hope these resources have helped you gain some appreciation of the valuable contributions bats make to our lives. You can find many more federal and state government publications related to bats in the University of North Texas Libraries Catalog.
If you would like to know more about bats, or about any other topic, don't hesitate to contact the Eagle Commons Library at govinfo@unt.edu 
Article by Jenne Turner and Bobby Griffith.