Today we reflect on the struggle for women's rights as we observe International Women's Day. We've chosen two items from the NBC 5/KXAS archive that reflect women's history in the DFW region.
First, it might be hard to believe but women were not intentionally called for full-time jury service in the city of Dallas until September 5, 1955. A script in the collection details the historic moment: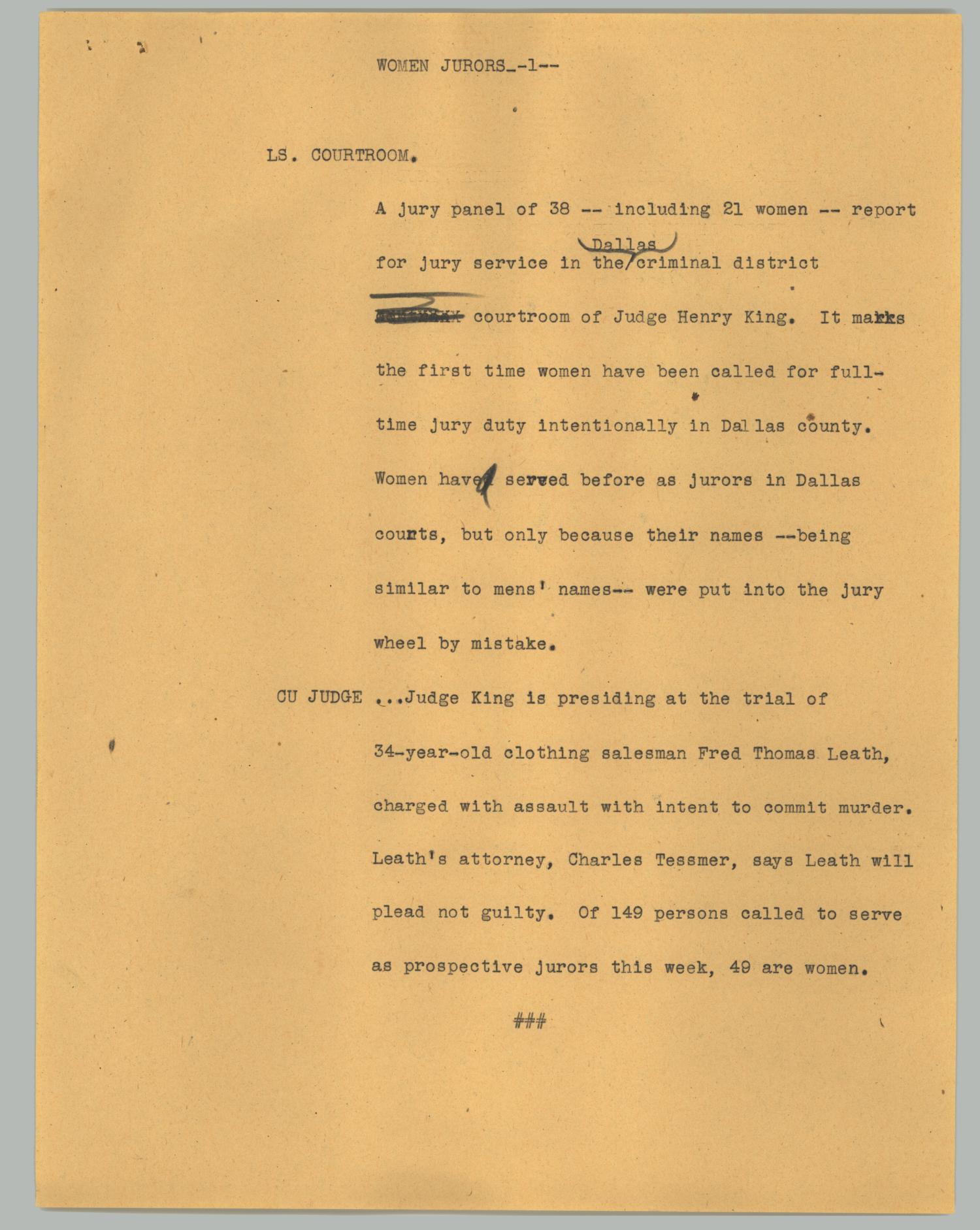 And second, a video about a rally held in Dallas on April 1, 1978 (perhaps a not entirely auspicious date) regarding the ratification of the Equal Rights Amendment (ERA), a proposed amendment to the Constitution that guaranteed equal rights for women. The ERA, originally written by suffragettes Alice Paul and Crystal Eastman, was first introduced to Congress in 1923 but did not pass both houses of Congress until 1972, when it was then sent to state legislatures for ratification. Texas was among one of the first states to ratify the ERA on March 30, 1972 but the ERA was never placed in the Constitution because a total of three-fourths of US States (38 out of the 50) did not ratify the amendment. There is still hope that the ERA will become part of the Constitution in the future.