It's France's la Fête nationale ("national holiday," otherwise known as "Bastille Day" to English speakers) and in celebration of our nation's longtime ally, we're sharing two scripts that document when Dallas and the eastern-central French city of Dijon became sister cities in October 1957. Notice the news anchor's pronunciation notes handwritten in pencil on the script. We haven't yet digitized this footage but we will update this entry once we have! If you'd like to support the on-going digitization of the NBC 5/KXAS news archive, please consider donating.
The visiting French dignitary mentioned in the script, Félix Kir, was mayor of Dijon from 1945 to his death in 1968. Kir was a parish priest who became involved with the French Resistance during World War II. He was arrested and sentenced to death by the Gestapo for helping 5,000 prisoners of war escape the Langvic camp but was eventually released because of his position. After the war and his election to mayor, Kir became an advocate of the "twinning" movement wherein geographically distant cities formed a social bond in order to promote peace and encourage trade. A local Burgundy drink traditionally known as blanc-cassis was renamed in honor of Kir, who was fond of serving it to visitors. A glass of kir consists of white burgundy wine (traditionally aligoté) mixed with crème de cassis, a blackcurrant liqueur.
Dallas is also "twinned" with five other cities: Brno (Czech Republic), Monterrey (Mexico), Riga (Latvia), Saratov (Russia), and Taipei (Taiwan).
On October 13, 1957, KXAS was on hand to witness the many French celebrities arriving in Dallas to attend Neiman-Marcus's lavish "French Fortnight" and the twinning ceremony: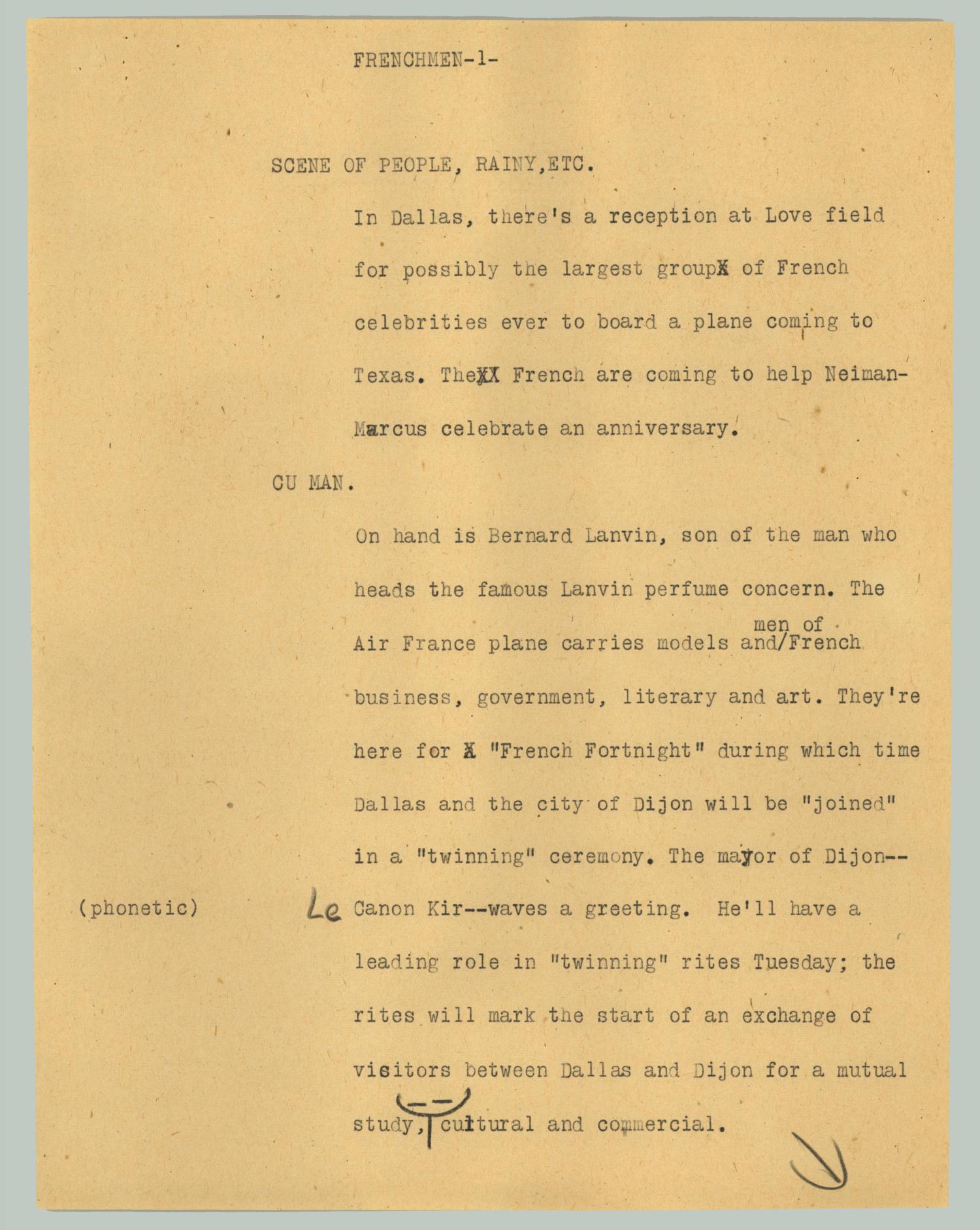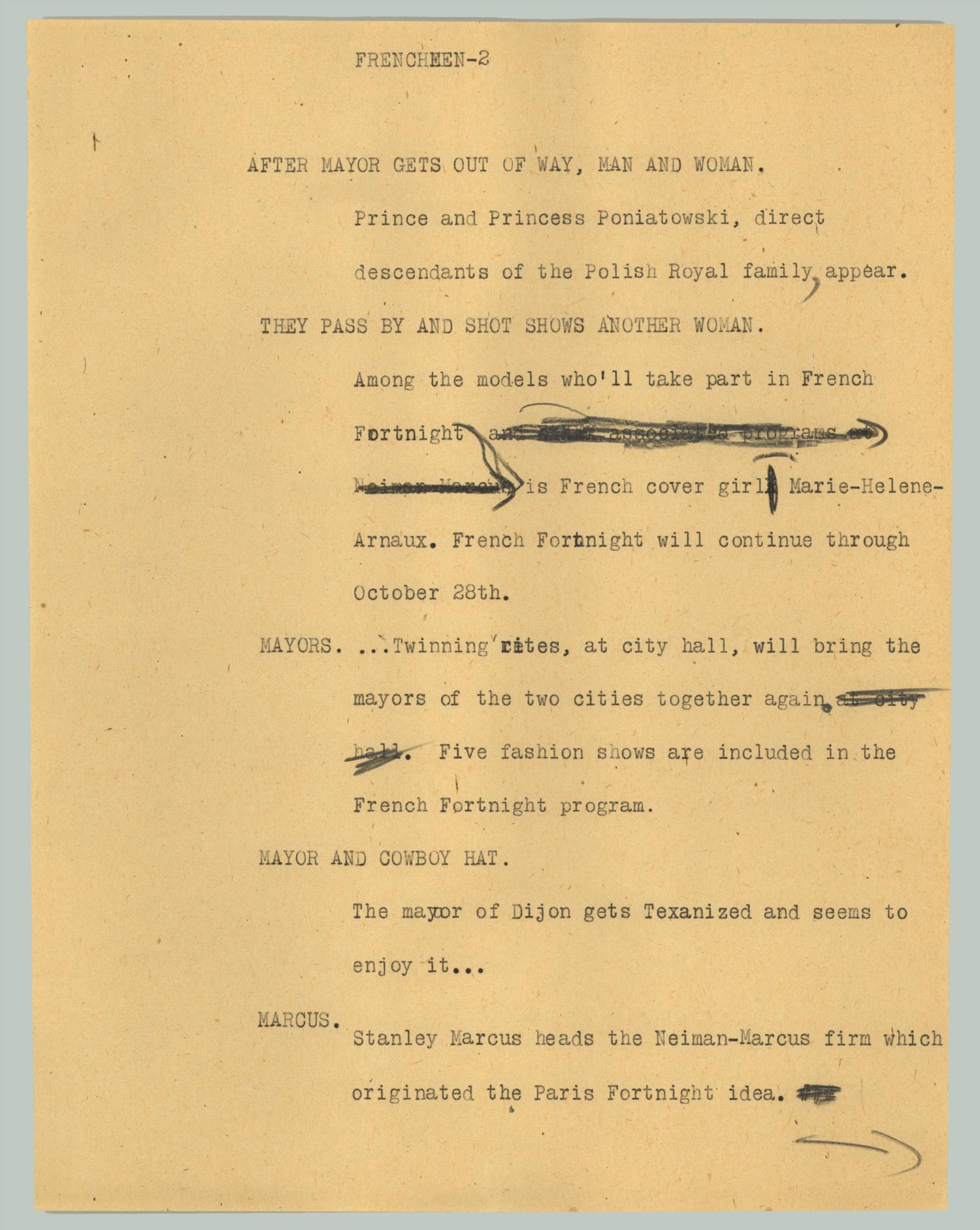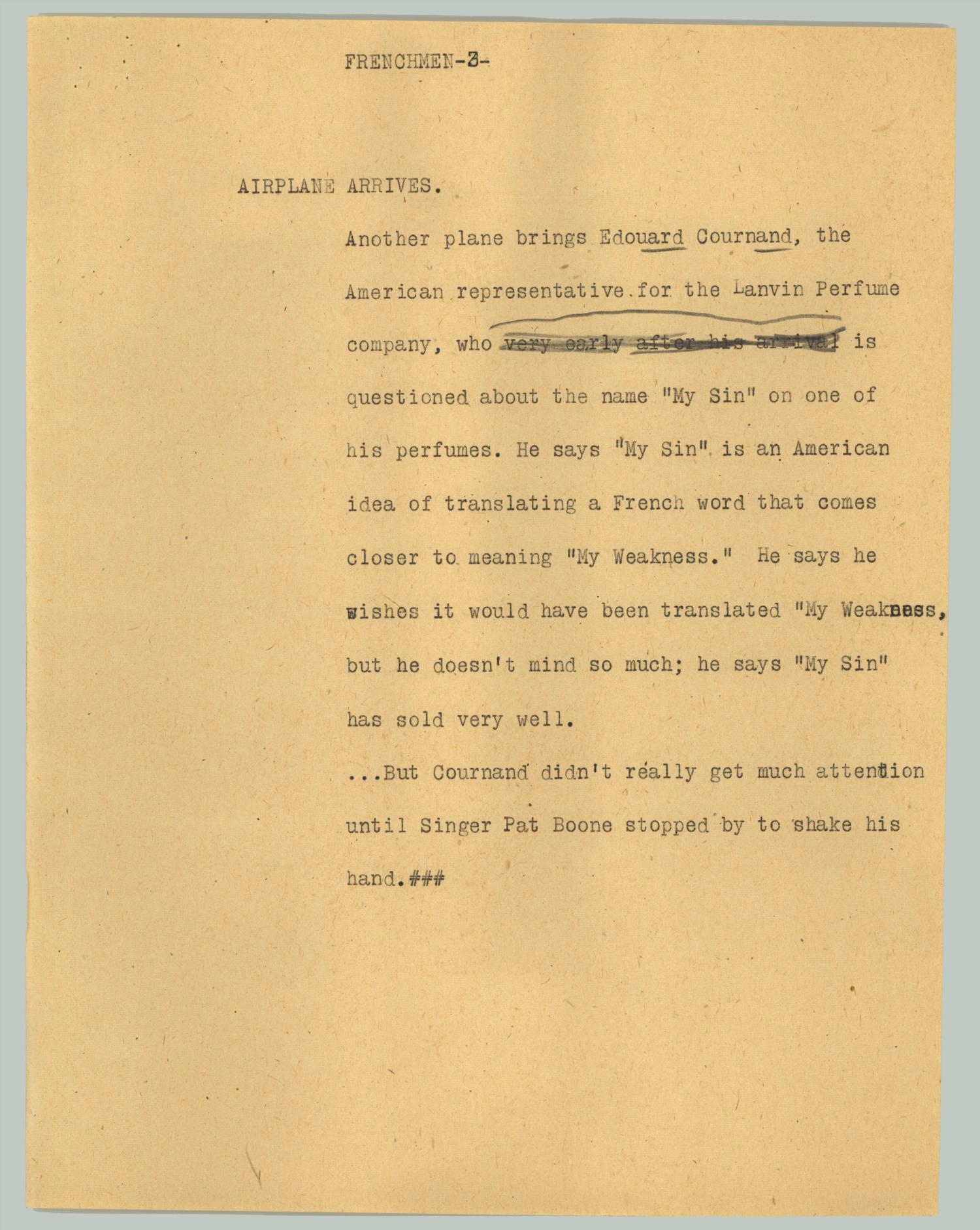 On October 15, 1957, Dallas and Dijon officially became twin sisters at a luncheon held at Dallas City Hall: