Business Executive, presidential candidate, philanthropist and life-long Texan, H. Ross Perot has passed away today at 89. A look back through the archive tells a powerful story, and provides evidence for all he will be remembered for. Here is a look at some the stories that are known, as well as some that may have been forgotten.
The earliest mention of Perot in the news archive is from 1969, when Perot donated $2.4 mil to the Dallas Public Schools.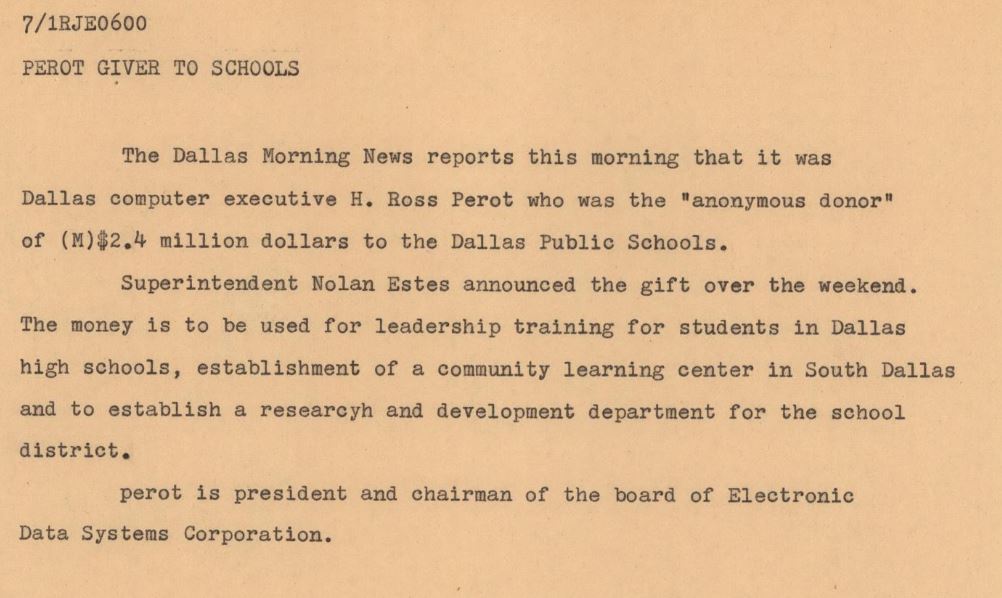 That same year Perot gave $1 mil to the Dallas Area Boy Scouts council to support a membership drive.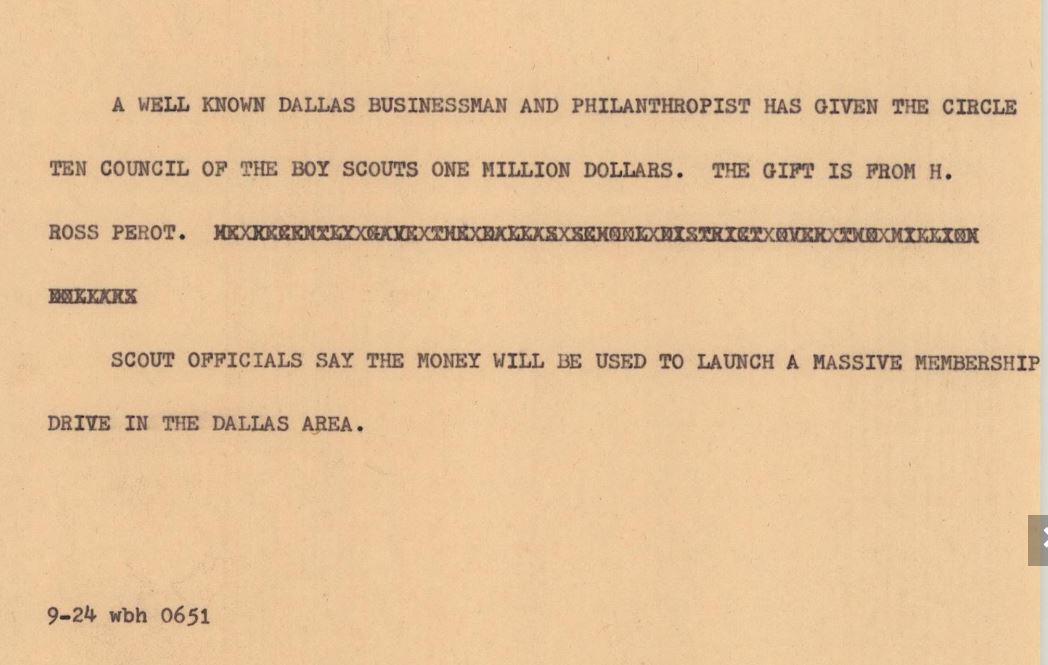 Perhaps one of the most remembered things Perot did in his career was successfully orchestrate the rescue of Electronic Data Systems employees from Iran in 1979. Footage of the news conferences following their rescue is available in the news archive. 
[News Clip: Ross perot] on The Portal to Texas History.
Perot received the Winston Churchill Award in 1986 for his bravery in rescuing EDS employees, and for his ongoing work in providing aid to American POWs in Vietnam. Prince Charles awarded the medal to Perot at a ceremony in Dallas.
[News Clip: Winston Churchill Award] on The Portal to Texas History.
On November 3, 1992, Presidential candidate Ross Perot cast his vote at the Walnut Hill Recreational Center in North Dallas.
[News Clip: Perot] on The Portal to Texas History.
Maybe one of the strangest clips in the archive has to do with a barber shop that offered $5.00 Ross Perot haircuts… you know, tapered on both sides and back…
[News Clip: Ross Perot haircuts] on The Portal to Texas History.