The first Earth Day was celebrated fifty years ago today, on April 22, 1970. KXAS broadcast a special about the holiday at 11 AM. The new holiday in support of environmental protection was popular in the Dallas-Fort Worth area. As the original KXAS script (see image below) put it, schools at all levels, "from grade school through graduate school, banded together today to save man from himself." At UNT (then known as North Texas State University), a fishpond was re-stocked and Senator Ralph Yarborough spoke to a crowd of 3,000. Congressman Jim Wright joined students at the University of Texas in Arlington to bury a car engine before planting a tree in the same spot. Carter High students picked up litter from the side of the road in their neighborhood. Dr. Thomas E. Kennerly, a Biology professor at UT-Arlington, warned that the proposed Trinity River Canal would cause an unsustainable population boom in the area. Other recommendations for stemming the damage to the Earth on the first Earth Day included lowering pollution by regulating factories and encouraging bicycle use to controlling the population through tax breaks and legalized abortion. On April 23, 1970, presumably inspired by Earth Day, the Texas Water Quality Board ordered every Texas city with a population over 100,000 to come up with a plan to police unauthorized pollution of waterways.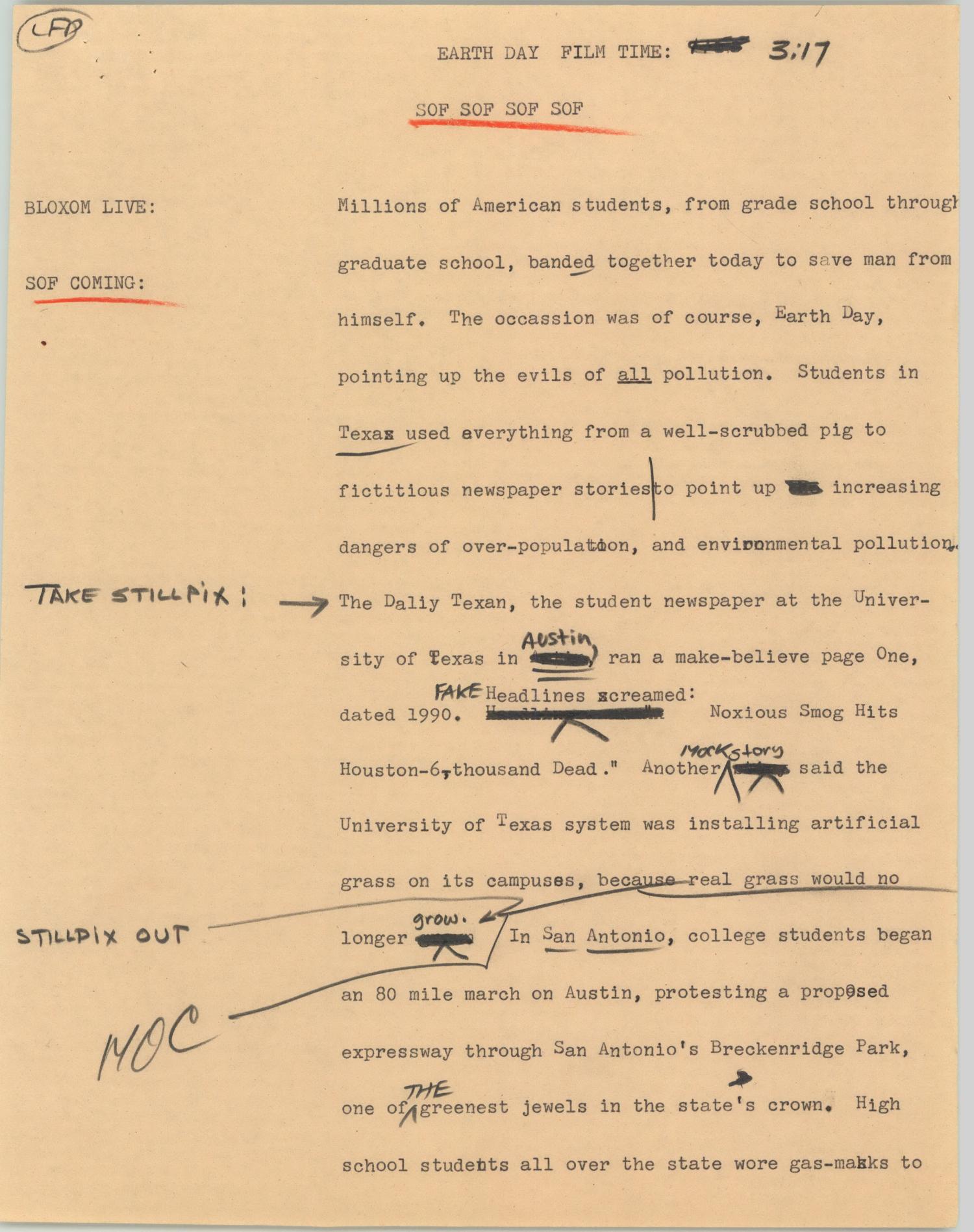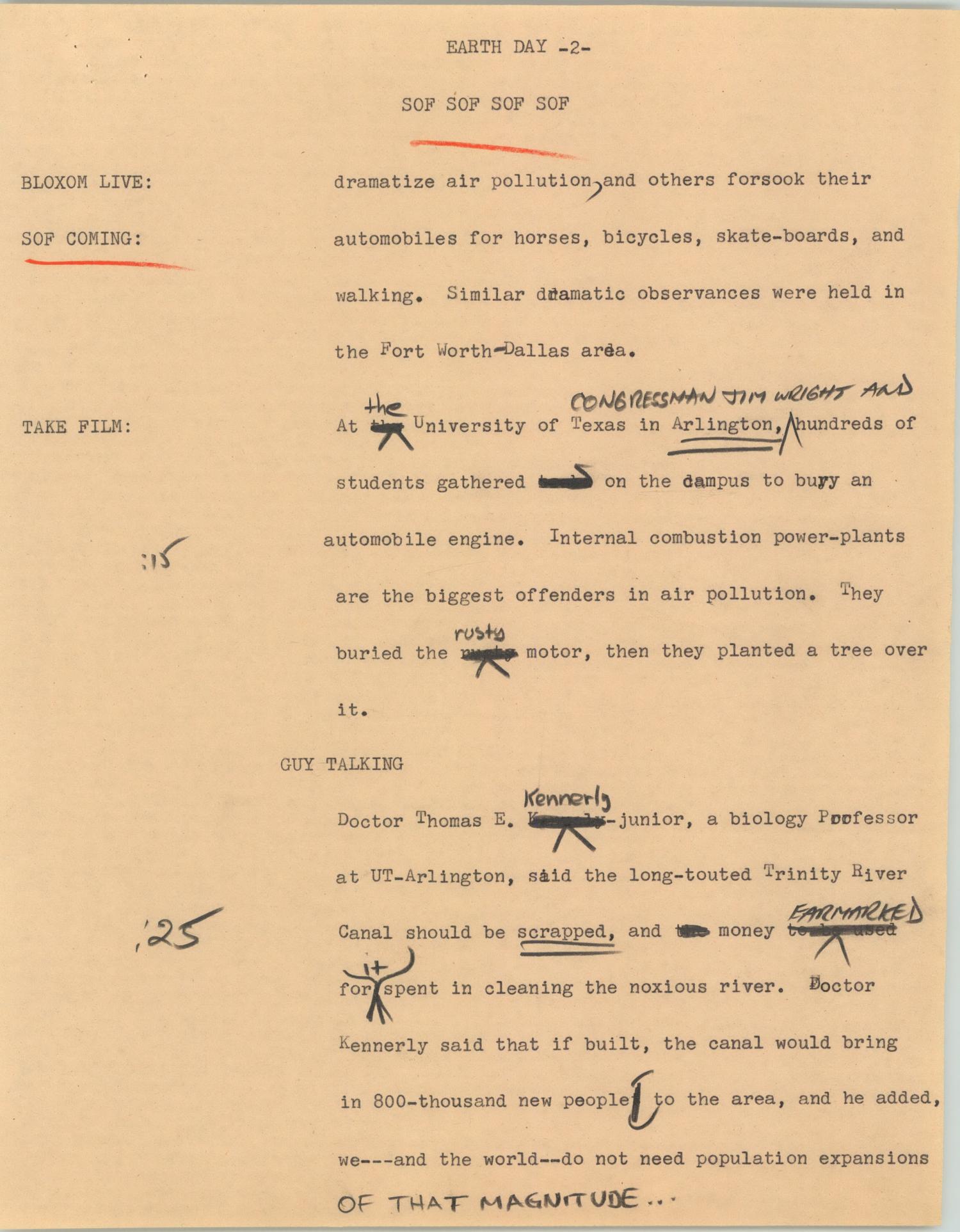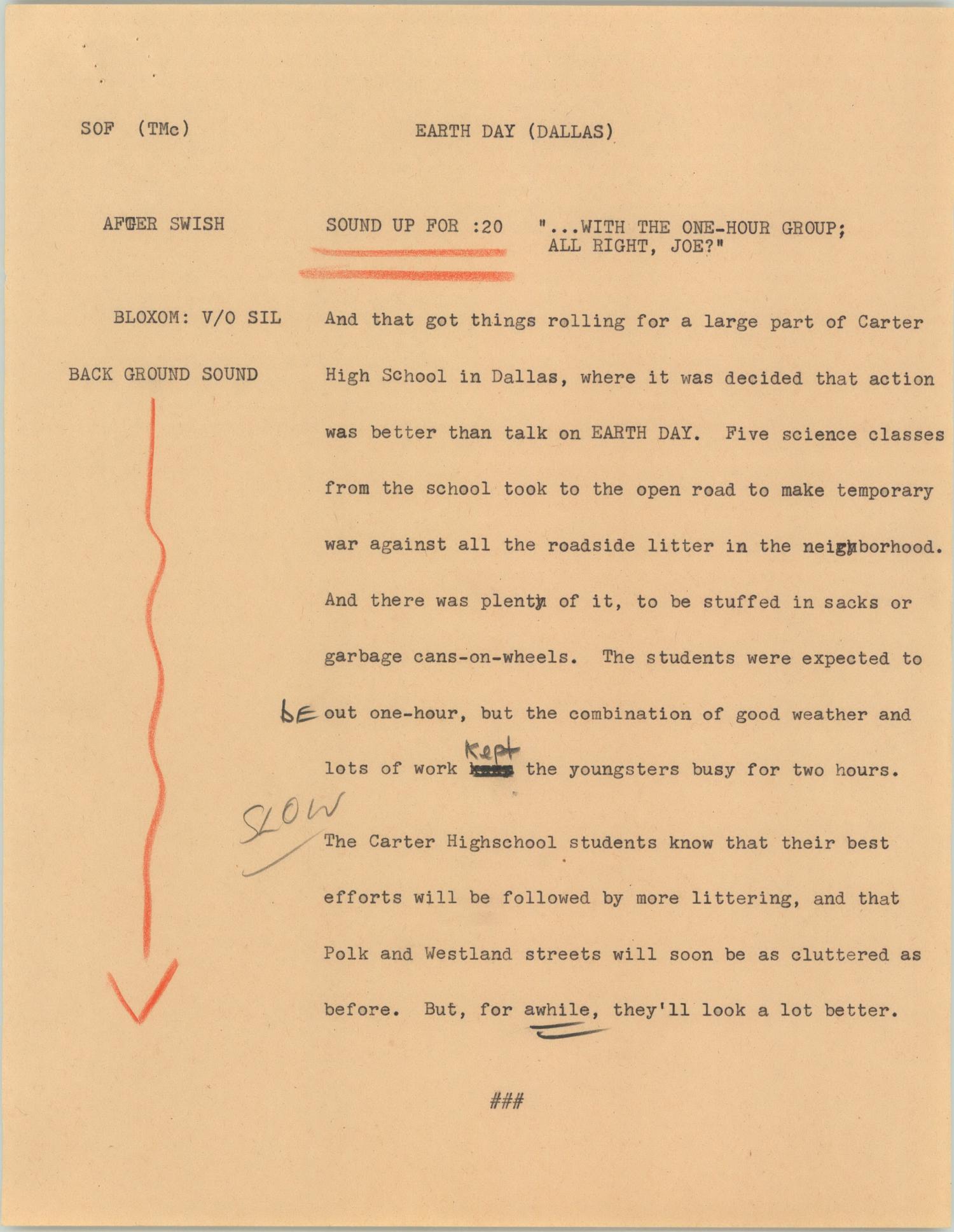 Around the nation, in cities like New York and Philadelphia, cars were banned. When asked about the nation's Earth Day activities, President Nixon remarked, "They're great…but the problem is not a one day affair." 
A report from David Finfrock on Earth Day 1980, the tenth anniversary, features footage of Carter High students picking up litter during the inaugural event and updates the viewer on the then current goals of the Earth Day movement. 
A 1990 video from the collection, on Earth Day's twentieth anniversary, contains b-roll of local children protesting the use of styrofoam in their school cafeteria because the material does not biodegrade.
How do you observe Earth Day? Share your plans with us in the comments.