Curtis Cokes, a Dallas native, was an all-around athlete, who began his professional boxing career in 1958 at the age of 21. He worked hard to become the World Boxing Association's Welterweight World Champion in 1966, at the age of 30. Throughout his career, many trainers approached him to move to different cities to pursue his sport, but Cokes was loyal to his hometown, and became one of the most notable boxers to come out of Dallas.
This news script from 1963 describes Cokes as a clear contender for the Welterweight World Champion title.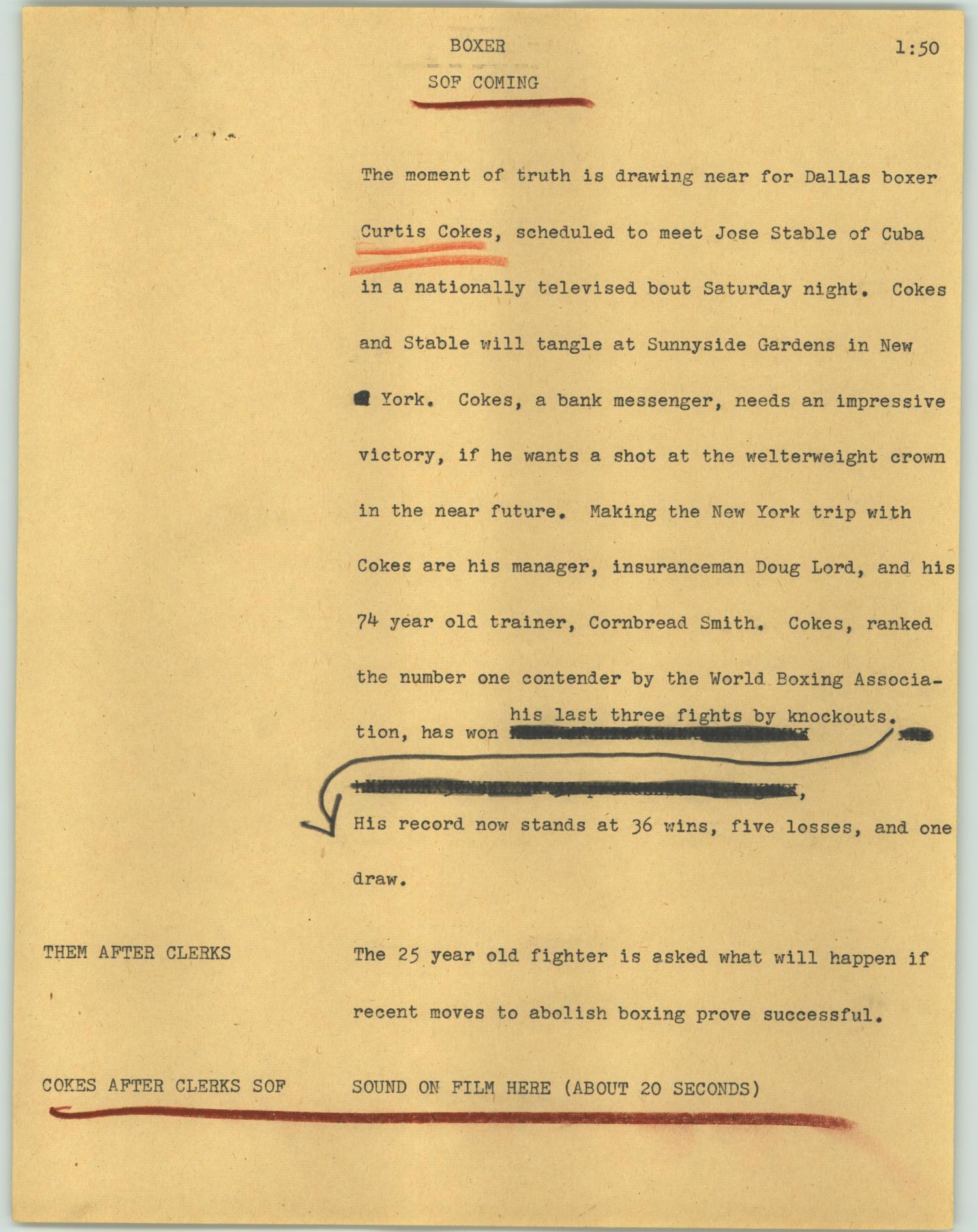 During his fifth match against Manuel Gonzalez, on August 24, 1966, Cokes took the title of Welterweight World Champion. This news script describes Cokes' return to Dallas after the win, and his celebratory car purchase.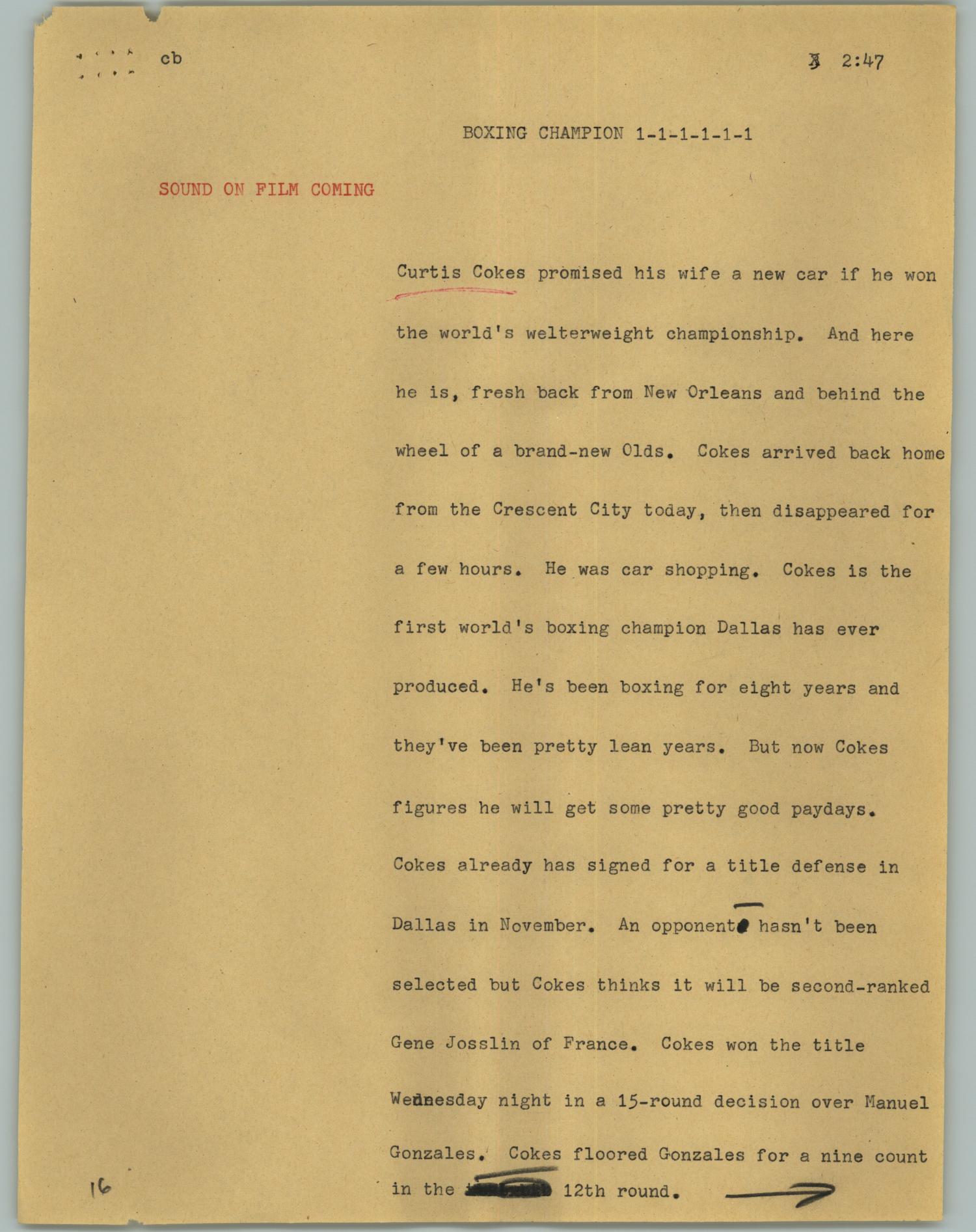 Cokes retained his title through April 1969, defeating many who sought to take it, until his April 18, 1969 match against José Nápoles. 11 fights later, in 1972, Cokes retired from boxing. Out of his 80 career fights he won 62, with 30 of those wins ending in a knock out.
Towards the end of his professional career, Cokes took on a major role in the Hollywood film, Fat City, which came out in 1972 with rave reviews. The film was about boxing, but surprisingly the character that Cokes played was not a boxer.
After his retirement, Cokes stayed in the world of boxing by becoming a trainer for younger boxers. He also shared his knowledge of the sport by co-authoring the book The Complete Book of Boxing for Fighters and Fight Fans, in 1980, which is still considered one of the best books breaking down the art and science of boxing. Curtis Cokes' Home of Champion Boxing Gym in Dallas, which Cokes owned and operated, helped him give back to his Dallas community with programs focused on keeping kids off the street.
Cokes was inducted into the International Boxing Hall of Fame in 2003.
He died May 29, 2020.
More materials detailing Curtis Cokes' career can be found in the KXAS/NBC 5 News Collection on the Portal to Texas History.