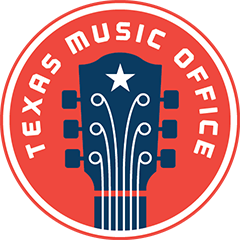 ---
Texans love music, and for thirty years, the Texas Music Office (TMO) has played a crucial role in promoting the Texas music industry. If your ambition is to make a living in this competitive field, whether as a songwriter, performer, publisher, booking agent, manager, venue owner, event planner, recording engineer, or in one of its other myriad roles, the Texas Music Office website has a plethora of resources to help you make connections, learn best practices, and encourage your business to thrive. Here are just a few of these invaluable resources:
Texas Music Industry Directory: The most important job of the TMO is to provide a referral service linking music professionals to each other and encouraging growth in the music industry. The Texas Music Industry Directory has been published since the agency's inception and provides a comprehensive list of businesses, musicians, radio stations, colleges and universities, music libraries and archives, and private music schools and instructors, Instructions are also provided for adding yourself or your business to the directory.
Music Business Guides: A whole library of useful guides is available to show you step-by-step how to do just about anything related to the music industry. For example, there are guides to creating a presskit, getting started in entertainment law, finding capital, finding a digital music distributor, using social media, and more.
Event Calendar: Find a list of musical events occuring throughout the state, listed in chronological order and sortable by genre.
Music Friendly Communities: Cities in Texas that have been officially designated as "Music Friendly Communities" are those that have a proven track record of attracting and developing musicians and other music industry professionals.
Texas Music License Plate: By purchasing a Texas music themed vanity license plate, you can help provide opportunities for the next generation of Texas musicians and provide support for music programming in under-served and under-resourced communities. You can also donate to the License Plate Grant fund without buying the license plate.
Texas Music Trails: The TMO is in the process of creating a series of self-guided tours of various regions in Texas, using itineraries and maps to highlight locations and organizations that have been historically significant to state's unique and dynamic musical heritage. The first of these "Texas Music Trails" is entitled Amarillo by Morning, and takes the musically-minded tourist through the Panhandle Plains Region.
Are you a music professional, or do you have hopes of becoming successful in the music industry in Texas? South by Southwest, sadly, has been cancelled this year, but with the help of the Texas Music Office you can still find networking opportunities and educational resources online. Let us know if you have found any these resources to be helpful.
Article by Bobby Griffith.