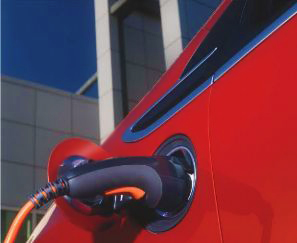 When you're in the market for a new or used car or truck, you can compare how much it costs to insure the different makes and models by calling your insurance company, but how can you find out which vehicle will cost more in gas? The U.S. Department of Energy and the Environmental Protection Agency have come up with a powerful tool to help you save money and protect the environment at the same time.
FuelEconomy.gov is an interactive, online tool that generates side-by-side comparisons of gas mileage (MPG), annual fuel costs, annual petroleum use, greenhouse gas emissions, and the smog rating for new and used vehicles. There are also crash-test safety ratings available. Just select the "Find a Car" feature, plug in your information, and compare! Even if you're not looking for a new vehicle, this resource can help you maximize the fuel economy of your current car or truck.
There's even a Trip Calculator to compare vehicles according to where you plan to be driving them most often, or to calculate how much it will cost to drive your own vehicle on a specific trip. This can be a very useful feature if you're planning to drive a long distance during the holidays, or if you're looking for a car to drive to work every day.
There are many other useful features on this Web site, such as the following:
Articles on the Web site explain how the EPA tests vehicles and how to read and interpret EPA sticker ratings on fuel economy and air pollutant emissions. You'll also find a plethora of articles to educate yourself in the areas of climate change, oil dependence, sustainability, and gas prices. Other articles will keep you up to date on the latest technological advances in fuel efficiency, such as electric cars, hybrids, fuel cell vehicles (FCVs), and alternative fuels.
Whether you're looking for a new car and or simply want to improve the fuel efficiency of your current vehicle, the tools and tips on this site can help you save money, minimize your carbon footprint, and do your part to reduce our nation's dependence on petroleum products and create a prosperous, sustainable future.
Article written by Jenne Turner and Bobby Griffith