Love is an elusive metaphysical concept, and perhaps not something one would think of as a topic for government agency publications, but it does come up from time to time. Here are just a few government documents dealing with this perennial mystery:
Romances and Love Stories
The National Library Service for the Blind and Physically Handicapped (NLS) is a subagency of the Library of Congress that lends books and magazines in the form of sound recordings or braille publications to eligible U.S. residents or U.S. citizens living abroad. Although they don't provide music recordings, music scores are available in braille or large print editions, and instructional materials are available in audio format for learning to play various instruments.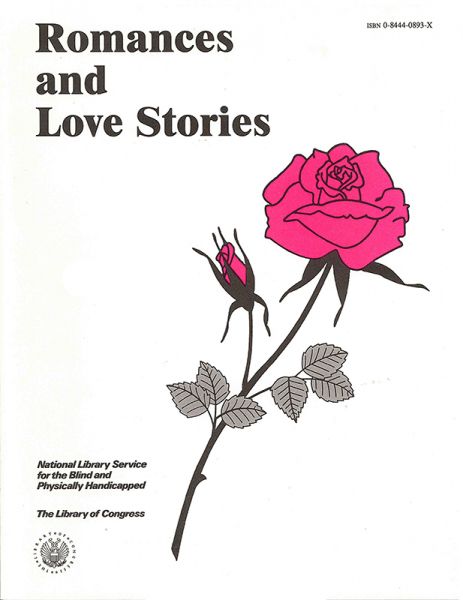 Romances and Love Stories is an annotated bibliography of selected romance novels available from the NLS. The lists are divided into five categories, with a plot synopsis provided for each book (which might give you some ideas for writing your own romance novel!). If you're not disabled you won't qualify to borrow the books from NLS, but these are commercially-published books, many of which are readily available from public libraries and bookstores.
These are the categories:
Prolific Authors (authors who have five or more works listed)
Gothic Romances (featuring a threat to a naïve heroine and frequently a gloomy, isolated setting)
Regency Romances (set in England during the Regency period of 1811–1820 and usually a comedy of manners with a plot and style reminiscent of Jane Austen)
Harlequin Romances (uplifting escapist fare featuring realistic, relatable women and strong, deeply desirable men)
More Romances (a catch-all for anything else in the romance novel genre)
Mary Queequeesue's Love Story
In 1972 the Northwest Regional Educational Laboratory (now Education Northwest) developed a community-based reading and language arts program especially for Indian children. Funding came from the National Institute of Education (a federal agency later replaced by the Office of Educational Research and Improvement, which was itself replaced by the Institute of Education Sciences). Out of this program came the Indian Reading Series of stories relevant to Indian culture, written by local Indian authors and illustrated by Indian artists.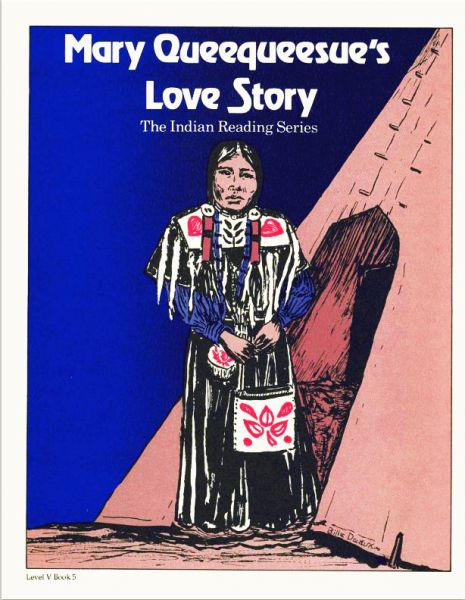 Mary Queequeesue's Love Story, one of the titles in this series, tells the story of Mary Queequeesue, who loses her husband to a younger woman. An elderly medicine woman helps her perform a ritual to bring him back, and eventually everyone lives happily ever after. It's an engrossing, culturally authentic story, although some parents and teachers might find it rather steamy stuff for a children's picture book—maybe a little too educational! An accompanying teacher's manual and activity cards are provided to help explain the cultural references.
Love Goes West
The Federal Theatre Project was an ambitious effort by the FDR administration to provide jobs for theatre professionals during the Great Depression of the 1930s. Established under the Works Progress Administration (WPA) in 1935 and lasting until 1939, when its funding was terminated, the FTP was responsible for several remarkably inventive theatrical productions and employed thousands of actors, directors, playwrights, designers, vaudeville artists, and stage technicians.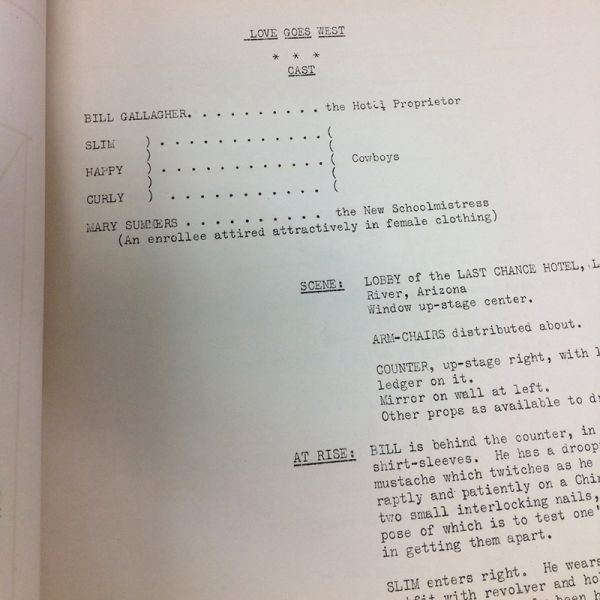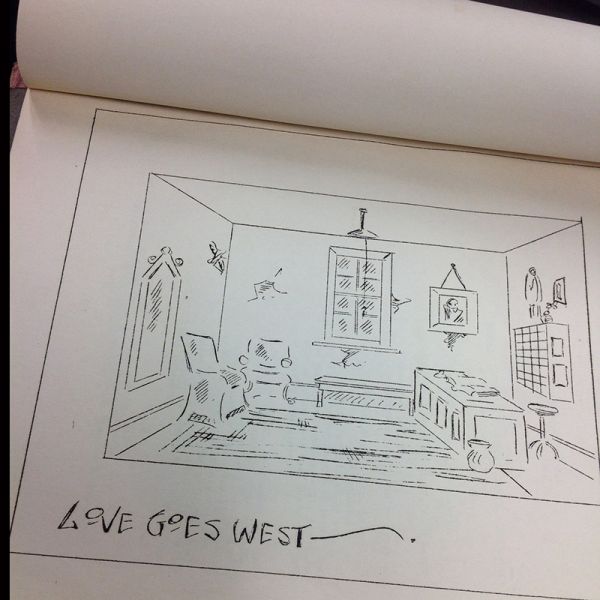 Love Goes West is one of many scripts that were written by playwrights hired by the FTP. A brief vaudeville skit with a twist ending, it tells the story of several cowboys in the old west fighting violently over the new schoolmarm, who is the first woman they've seen in years. It includes a full script and a set design. This rare work is not currently available online, but a copy is available for checkout from the UNT Libraries Government Documents Department. Ask for it at the Third Floor Service Desk in Willis Library.
The Cut Paper Heart Forever Stamp
Since 1973, the United States Postal Service has issued every year about this time a new limited-edition commemorative stamp on the theme of love, affectionately known as the Love stamp.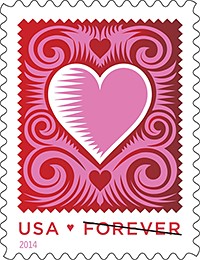 The Cut Paper Heart Forever Stamp is this year's Love stamp. It was designed by USPS Art Director Antonio Alcalá and features a digital illustration by Q. Cassetti inspired by the traditional folk-art of Liebesbriefe ("love letters"). Predecessors of the modern-day valentines, these were ornately cut and painted love letters fashioned by utilizing the traditional folk-art of Scherenschnitte ("paper cutting") brought to the U.S. by German immigrants.
You can obtain the stamp at your local U.S. post office, or see the USPS Web site for a description of the stamp and information on ordering the stamp and related philatelic products. You can view the limited-edition Cut Paper Heart Forever Stamp, as well as a preview of many of this year's other stamps, on Facebook, Twitter, and the USPS Stamps Web page. Follow #lovestamp on Twitter and tweet your favorite love moments inspired by the Love stamp!
Article by Bobby Griffith