Written By: N. Buggineni UNT Graduate Business Analytics
Hey, this is Nishanth Buggineni. I'm currently pursuing my graduation in Business Analytics at UNT. I'm passionate about making technology a catalyst for living. I strongly believe that technology is not something that threatens human life but upgrades the living standards of humans to the ultimate.
I got an opportunity to join the Spark team recently, a team with highly talented, intelligent, and full of energy individuals. I'm super excited to work with everyone in the team.
I love sports, especially playing cricket, badminton and athletics boost me. When I was in 10th standard. I took the responsibility to be the sports captain of my school and lead sports activate. Trust me on that, it was a big responsibility for me at that age where I have started developing leadership qualities and competitive skills to achieve a goal.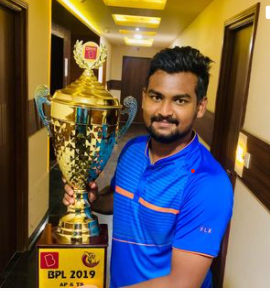 Apart from sports, I am fascinated towards photography. I love to capture moments and I'm exceling the skill over time.
I feel like the Spark Makerspace is something that can bring a change in the quality of learning things giving them a real time approach. It can connect students, staff & faculty to the mentors who have a passion in the same fields of interest. Mentors can really make an impact by guiding them to learn new set of skills which can enhance their life. I truly believe the Spark Makerspace will bring the #PassionRevolution to help you achieve bigger and better things.