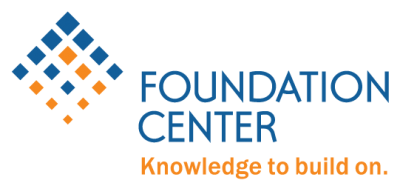 The Eagle Commons Library (ECL) in Sycamore Hall is (among many other wonderful things, such as the Government Information Connection and home of the Geographic Information Systems Librarian/Services) a Funding Information Network (FIN) partner.  "What does that mean?" you may ask.  As a Funding Information Network partner, the Eagle Commons Library is a nonprofit information resource center for the University of North Texas community as well as the broader Denton community. ECL provides access to nonprofit-related resources, including the three Foundation Center databases, Foundation Directory Online Professional, Foundation Grants to Individuals Online, and Foundation Maps.  The Foundation Center is the premier source for information on the nonprofit sector.
Let's talk about the Foundation Center's databases.
Foundation Directory Online Professional provides grantmaker profiles for over 100,000 foundations, public charities, and corporate giving programs. Profiles for grant recipients are also included in the database. Unlike the publicly available 990 forms, this database can be searched by geographic location of grantmaker or nonprofit program/activities, field of interest, recipient type and location, type of grant award, type of grantmaker, and more.  Grantmaker profiles can easily be downloaded or exported by e-mail. This database is extremely useful to nonprofit organizations seeking grants.  It can also be utilized by grantmakers to gather information about the state of philanthropy in a given area.
Foundation Grants to Individuals contains grant opportunities that are only available to individuals, primarily for educational support—scholarships, fellowships, loans, internships, and the like. The database also contains grant opportunities for artistic and research projects, professional development, general welfare, and special needs for individuals.
Foundation Maps is a data visualization platform for philanthropy. Foundation Maps can be used to reveal trends, visualize networks, and monitor changes in the nonprofit sector.  Foundation Maps overlays nonprofit sector information on maps and creates charts and graphical representations of philanthropic giving.
In addition, ECL has a collection of print books that cover nonprofit topics such as board development, financial management of nonprofits, fundraising, grant writing, volunteer management, program development, program assessment, and more. Circulating books can be checked out to UNT students, staff, and faculty, as well as to community members who present a Denton County driver license or identification card.
ECL staff coordinate periodic training events and workshops that are free and open to the public. Staff members are available for one-on-one or group consultations, during which time we can demonstrate how to use the resources and answer your questions. To schedule a consultation, e-mail fundinginfo@unt.edu or call the Eagle Commons Library at 940-565-2194. All of our services and trainings are provided free of charge.
Or feel free to just walk in and search away! The Eagle Commons Library is open to anyone. Databases can be accessed on any computer workstation in the ECL, and all ECL workstations are available to anyone. Before you make the trip, please be sure to check our hours; they change seasonally. You'll find more information on parking on the UNT campus and navigating to Sycamore Hall at http://guides.library.unt.edu/grants
Article by Jennifer Rowe.