It's a subject many people don't feel comfortable talking about openly, but it's an important one. April is Sexual Assault Awareness Month and in honor of that here is a list of both documentaries and feature films discussing the various impacts, attitudes, social prevention, harsh reality, and trauma that all revolve around sexual assault. It's a serious issue, and these films reveal how we can talk about it, understand where the problems may come from, and hopefully prevent and create awareness.
No!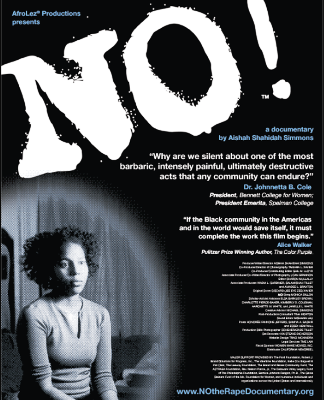 DVD 6788R No! is an insight to the reality and impact of sexual violence on Black women and girls. It discusses the behaviors and mindsets of Black men that reinforce the assaults. No! also strives to send messages of violence prevention advocacy and testimony from survivors defying victimization. No! is more than just a documentary, it's a movement towards creating awareness, including events, teaching guides, and a website: http://notherapedocumentary.org/
Precious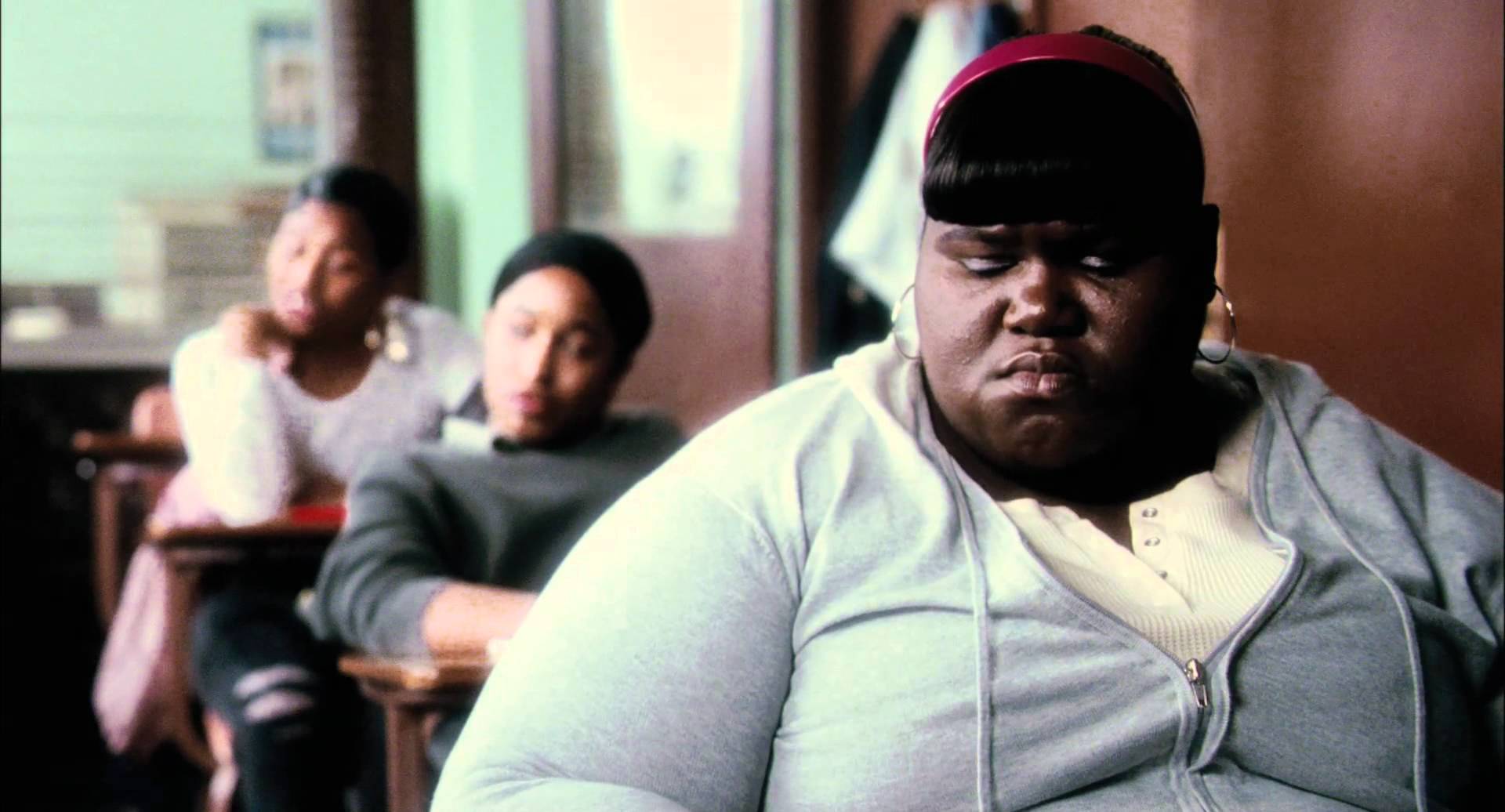 DVD 11463 Precious is the story of Claireece 'Precious' Jones, an obese, illiterate, black 16 year old girl living in Harlem of 1987. Her parents are both abusive, and her father raped and impregnated her twice. Precious is suspended from school after getting pregnant a second time, and is arranged to go to an alternative school. With this shift, other adults in her life, including her teacher and social worker, help her find a glimmer of hope. Even under the finding that her father has died of AIDS and she is HIV-positive.
The Line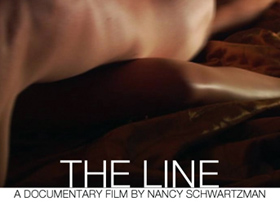 DVD 12178 The Line is documentary exploring the complicated and ambivalent ways sexual assault often gets framed and understood in the wider culture. The Line is also attached to a advocacy campaign: The Line Campaign, which is a non-profit organization and movement focusing on ending sexual violence but empowering youth, creating space for dialogue and media to inspire change.
 The bro code: how contemporary culture creates sexist men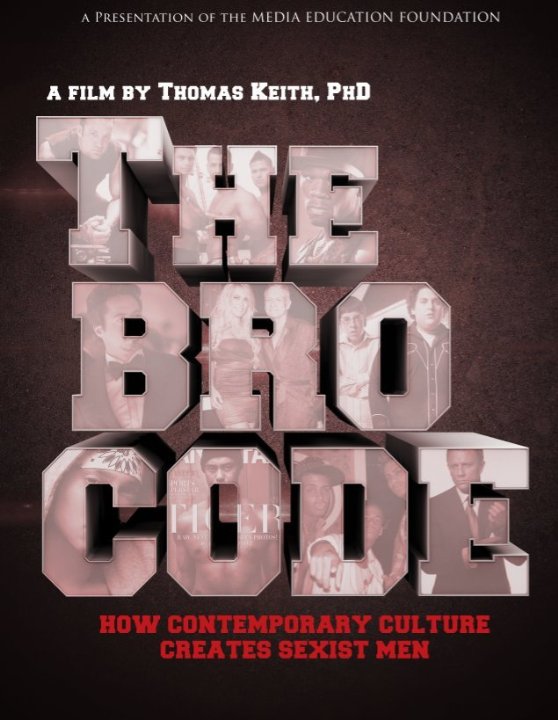 DVD 13011 This film revolves around Thomas Keith's exploration of male culture that conditions boys and men to disrespect women.It looks at a range of contemporary media forms that glamorize womanizing, are violent or demeaning to females in pornography, have comedians who make fun of sexual assault, and other media that focus in myths of American manhood. It uncovers the flaws in virtually every corner of our entertainment culture. These themes repetitively express that sexism and violence against women is not only normal — but cool — for boys and men to control and humiliate women. The Bro Code challenges this concept, particularly focusing on the youth to step up and fight back against the idea that being a real man means being sexist.
Rape in the fields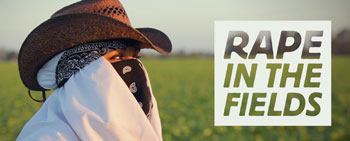 DVD 14937 Investigates the hidden problem of sexual assault routinely inflicted upon female migrant laborers working in America's fields and packing plants.
It Was Rape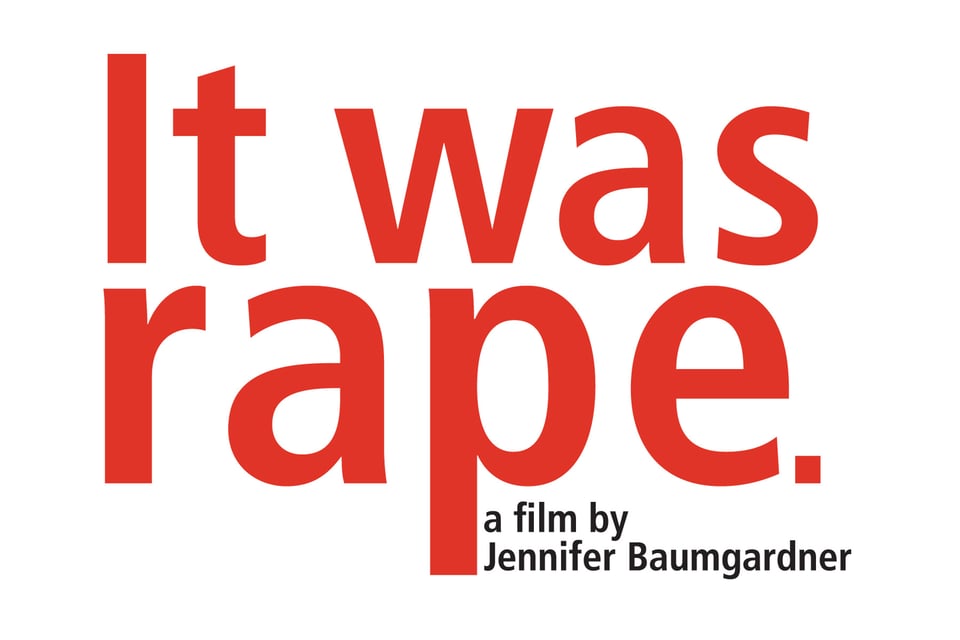 DVD 16417R Eight women of different backgrounds, ages and ethnicities relate personal stories of surviving sexual assault in their younger years, as well as their struggles toward healing, empowerment, and finally speaking out.
Additionally, UNT is holding various events throughout the month of April to raise awareness. Check out the following links to get involved and learn more information:
Sexual Assault Awareness Month events at UNT aim to educate, raise awareness