This is quite literally just a list of movies we have at the Media Library with cats.
Yes. I know. Everything you've ever dreamed of.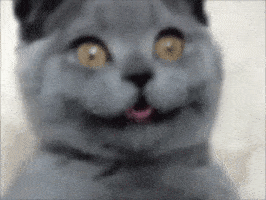 1) Oliver & Company DVD 3944
That soundtrack tho.
2) The adventures of Milo & Otis DVD 3854
Okay in case you didn't know this movie is well known for it's adorable-ness and also the fact that it is accounted for multiple animal cruelty acts, leading to the death of over 20 cats. So… really this is on the list as a PSA.
3) Homeward Bound: The Incredible Journey DVD 3899
Sassy is the epitome of exactly that:
4) That Darn Cat! DVD 5002
If you enjoy seeing people being outsmarted by a cat (pfft always) then this one's for you. Right, they're not actually cats but you're not truly a cat fan until you've memorized the opening Jellicle Cats song of this musical.
A cat that turns into a lady and does cute funny cat things. It's adorable.
8) Harry and Tonto DVD 12770
A classic. If anything watch it in amazement at how cooperative Tonto is.