As February moves into full swing, we celebrate Black History Month by looking back at a world shaped by people that often were overlooked at best and silenced at worst. We have made bold strides since then, and the world of media has often been at the forefront of that movement. Today, we take a look at some of the black game designers that helped shape the videogame industry into what it is today.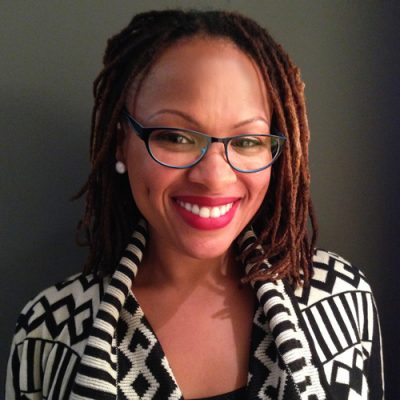 Lisette Titre-Montgomery
Lisette Titre-Montgomery is an Art Director with over fifteen years of industry experience. Her artistic skills include special effects, character modeling, and texture painting. In addition, she has also managed global art teams in Japan, China, Australia, India, and the Philippines. Lisette has contributed to some of the industry's highest profile games, including Tiger Woods Golf, The Simpsons, Dante's Inferno (Game 67 Xbox 360 and PS3), Dance Central 3 (Game 288 Xbox 360 Kinect), SIMS 4, and Transformers Age Of Extinction for Android and iOS. Her most recent project is with Ubisoft San Francisco on South Park's next AAA game sequel, The Fractured but Whole.
Ms. Titre-Montgomery's passion is being a diversity advocate for the game industry. She speaks publicly about how game based curriculums are the key to engaging today's youth in S.T.E.A.M education and careers. Lisette has been a keynote speaker at N.A.S.A., Intel, Black Girls Code, Girls Who Code, and Soledad O'Brien's Starfish Foundation. She has also been named One of the Most Powerful Women in Tech by Business Insider. She was most recently honored to be invited to The White House to work on initiatives to improve diversity in tech hiring and inclusion.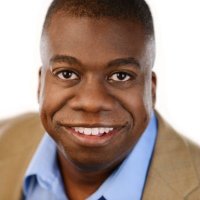 Gordon Bellamy
Bellamy started his career as a lead designer for EA's Madden franchise. He also served as executive director of the International Game Developers Association and serves as a judge for the Promax/BDA MI6 Awards, which celebrate the best in marketing, advertising and design within interactive and game entertainment. As an executive consultant for MTV, Bellamy provided creative guidance on the content, direction and strategic marketing partnerships for the annual Spike TV Video Game Awards show and the highly rated weekly program GameTrailers TV with Geoff Keighley, also on Spike TV. Previously, he was Executive Director of the game industry's trade organization, the Academy of Interactive Arts and Sciences. Bellamy has also played key business and product development roles at Electronic Arts, where he was named the company's Rookie of the Year for his work on the Madden NFL franchise, THQ, and Activision subsidiary, Z-AXIS.
He recently co-founded Hangry Studios, a consulting firm focused on quality assurance and automation for PC, mobile, and virtual reality games.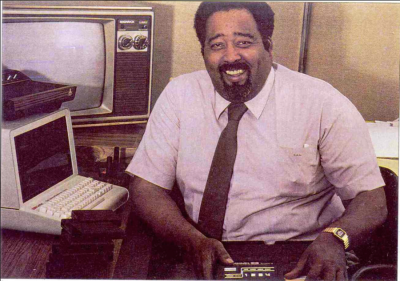 Jerry Lawson
As an engineer at Fairchild Semiconductor, Jerry Lawson designed the electronics of the Fairchild Video Entertainment System, later renamed the Channel F, in 1976.
Predating the release of Atari's Video Computer System by a year, the Channel F was the first videogame machine that used interchangeable game cartridges, which Fairchild sold separately. Previous game machines like Atari's Pong and the Magnavox Odyssey had all their games built into the hardware. Lawson's pioneering design set the standard for the game consoles of today.
Lawson and Ron Jones were the sole black members of the Homebrew Computer Club, a group of early computer hobbyists which would produce a number of industry legends, including Apple founders Steve Jobs and Steve Wozniak. Lawson also produced one of the earliest arcade games, Demolition Derby, which debuted in a southern California pizzeria shortly after Pong. Lawson later worked with the Stanford mentor program and was preparing to write a book on his career.
In March 2011, Lawson was honored as an industry pioneer by the International Game Developers Association.