The UNT media library proudly offers computer gaming access to the student population through the nest computer lab at Chilton Hall. Students must provide their own games but here is a list of free games available through steam!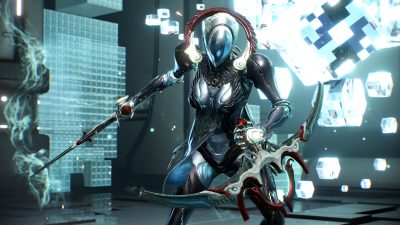 "WF is a cooperative free-to-play third person online action game set in a sci-fi world."
Do you like graceful, hack-and-slash laser action? Exploring across ghost-like lost worlds? Warframe is a game that makes you the combination of a ninja, a ballerina, and the terminator. Apply with grace.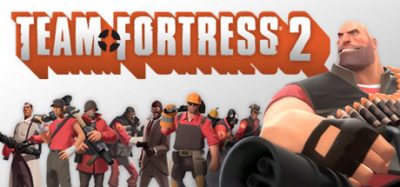 "Nine distinct classes provide a broad range of tactical abilities & Personalities. Constantly updated with new game modes, maps, equipment &, most importantly, hats!"
A Classic game packed with as much action as comical life. Whether you're a new player or a returning player, TF2 provides tons of entertaining game play.
"War Thunder is the most comprehensive free-to-play, cross-platform, MMO military game for Windows, Linux, Mac and PlayStation®4 dedicated to aviation, armored vehicles, and naval craft from World War II and the Cold War."
War Thunder puts you right in the cockpit and lets you put all that hard-earned history knowledge right to the test! Perform bombing runs, strafe attacks, or defend your bomber with machine guns as the Luftwaffe try and knock you down!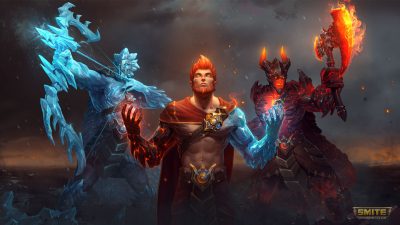 "Rally here! Join millions of players in Smite, the online battleground of the gods. Whether this is your first Multiplayer Online Battle Arena (MOBA) game or you're a seasoned veteran, the competitive action and irreverent mythology of SMITE will make you a believer."
This is an action man's Dota. A wonderful game that puts you up close to the fighting; Smite doesn't have a pay to win mechanic and the community behind the game is active with plenty of player-oriented give aways. This is a great game to make a home of, with the potential for hundreds of accrued hours.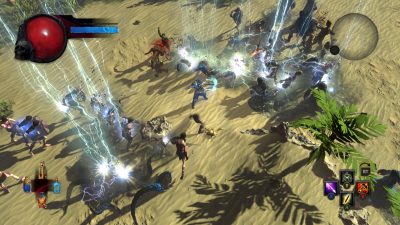 "You are an Exile, struggling to survive on the dark continent of Wraeclast, as you fight to earn power that will allow you to exact your revenge against those who wronged you. Created by hardcore gamers, Path of Exile is an online Action RPG set in a dark fantasy world."
Path of Exile is fantastic. EVERY steam owner should at one point or another try this game. However, it might take a bit to get to liking the game because it takes around 7 hours to get there (for me at least). This game is basically the Paladins to Diablo. Personally, I think these games are about equal with diablo, scoring a bit higher in my book because of just nostalgia and a couple of minor points.
                -Gunter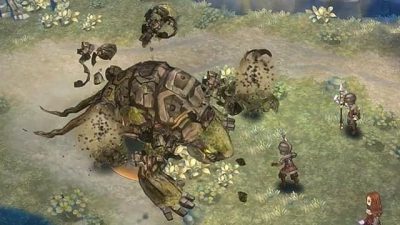 "Tree of Savior (abbreviated as TOS thereafter) is an MMORPG in which you embark on a journey to search for the goddesses in the world of chaos. Fairy-tale like colors accompanied with beautiful graphics in TOS will have you reminiscing about precious moments all throughout the game."
I got immediately sucked into this game, and keep going back to it in random spurts. It's a very cute game, very beautiful, & the level grinding is easy. not too much of a challenge, great game to chill with. For me this game is very enjoyable! I really like it so far.
                -☆Diamond Destiny☆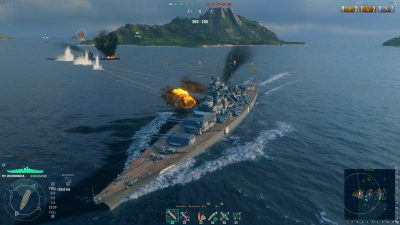 "Experience epic, free-to-play naval combat when you helm one of over 200 historic vessels in an exciting balance of strategy and real-time combat in World of Warships. Outfit your fleet with flags, camouflage, modifications, talented commanders, and more!"
World of Warships is a favorite of mine, personally. I love how it combines 10 players in different ship classes and seems to balance them all. Either as the fast destroyer, hiding behind rocks and dashing out for a powerful torpedo run, or as a lumbering battleship, angling my giant slow-firing guns at just the right angle to pierce the enemy deck, there's a lot of balanced variety involved. While players can pay to unlock ships rather than earn them, you're always put in a match with ships of your same tier level, leading to an even match. Matches only take 10-15 mins making it a great game for short breaks or extended periods of play.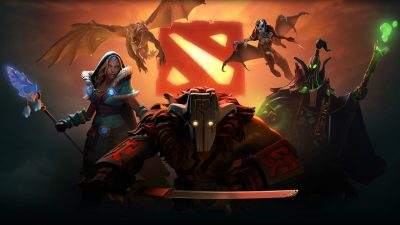 "Every day, millions of players worldwide enter battle as one of over a hundred Dota heroes. And no matter if it's their 10th hour of play or 1,000th, there's always something new to discover. With regular updates that ensure a constant evolution of gameplay, features, and heroes, Dota 2 has truly taken on a life of its". 
Dota is a fusion of RPG & RTS with state of the art graphics. Compete with your team to stem the flow of enemy minions while leading your minions to crush the other side's base. With dozens of heroes to choose from find your best style to crush the enemy!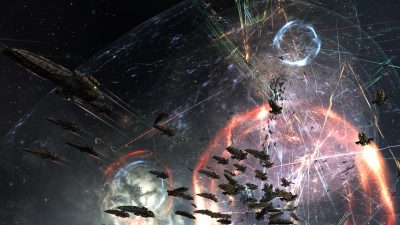 "EVE Online is a community-driven spaceship MMO where players can play for free, choosing their own path from countless options. Experience space exploration, immense PvP and PvE battles, mining, industry and a thriving player economy in an ever-expanding sandbox."
Since they've added The Agency PVE finder, EVE has become exactly what I've wanted in an MMO: A massive open world with a big to-do list of fun things.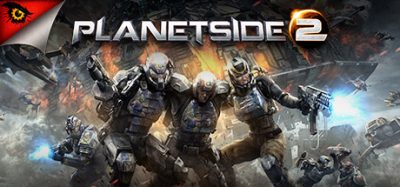 "Join an all-out planetary war, where thousands of players battle as one in strategic, targeted missions against opposing empires. Utilize infantry, air and ground vehicles to destroy your enemies in this revolutionary, massive scale, first-person shooter."
Planet Side 2 is the shooter I've wanted for a long time. I tire of multiplayer shooter games that were small 8 v 8 affairs that lasted only minutes. I wanted a large world war, and that's what planet side 2 is. Join your friends, or even strangers you don't know, as hundreds of you, in planes, tanks, and on foot, lay siege to an enemy fort. When you succeed, check the map. Your forces rush to lay siege to the next fortress, only to see your defenses crumbling…on the other side of the planet! With multiple continents to fight across and a large skill ceiling to master, Planet Side 2 is a phenomenal journey to be undertaken.
Post by Student Supervisor John Pankonien