Introduction
If you're a fan of video games, chances are that you're more than familiar with Let's Play's. These series of gameplay commentaries have gained massive success within recent years and now make up a large and thriving community on websites like YouTube. People everywhere are starting channels and producing these videos at an ever-increasing rate. But how do they do it? How do you get started? Where do you begin? If you've never done anything like video editing or screen recording, these can be difficult questions to tackle. Luckily there are guides like this one to help you figure out how to record your gameplay, commentary, and then edit it all together.
How to record gameplay
So, the first issue to tackle is recording the gameplay itself. This greatly depends on what platform you intend to record games from: console or PC, as each one has its own separate solution. Let's start with consoles It doesn't matter if you're an Xbox or PlayStation fan, either way, you'll want to get a game capture card. While most modern consoles (like the Xbox One or PS4) can record gameplay natively, the result is often sub-par in video quality and difficult to export to a computer for editing. So to get good quality video that will be easy to edit, you'll want a capture card.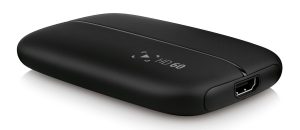 Read more