Here are some of horror foreign films for your enjoyment:
Timecrimes- Spanish film- DVD 10586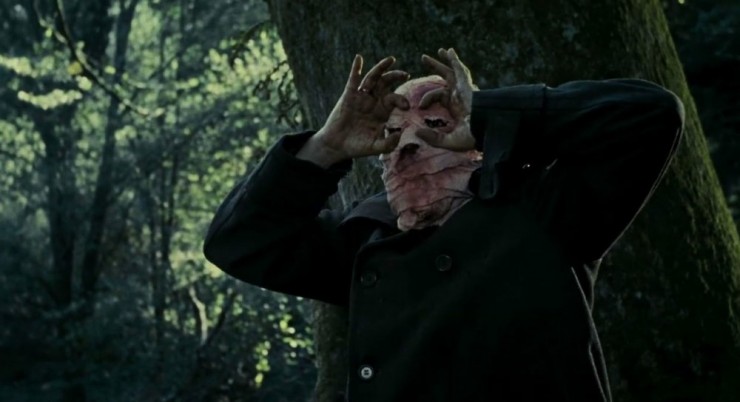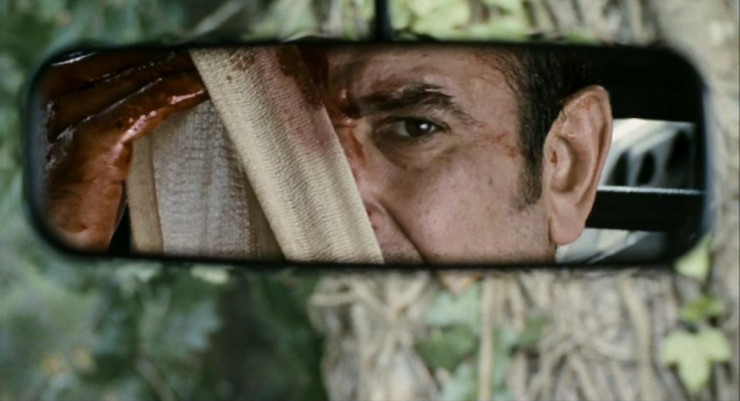 Time travel turns to horror in this Spanish film. Timecrimes was filmed in Spain, during a time period where Guillermo del Toro's infamous Spanish horror films reigned and thus helped its own popularity. Known for its low budget but complex concept and dark humor, this film's twists and turns discusses the complexity of attempting to amend lies in love affair with more lies and dark actions.
House- Japanese film- DVD 12165
House (ハウス) is a 1977 Japanese horror film by Nobuhiko Obayashi. It was originally scripted after the movie Jaws (1975) had just come out. Film-makers were inspired to make similar films after Jaw's great reception. I would not say, though, that House is anything like Jaws. It involves a young girl who after learning that she will be sharing the summer with her father's new girlfriend, she invites some friends to join her at her aunt's house instead. With a sick aunt, a bloodthirsty cat, and evil spirits lurking around, the girls find that it might have been better to stay at home. Obayashi wanted the film to focus on the perception and imagination of the child. He therefore used multiple special effects that were purposely made to look fake or created by a child.
Suspiria- Italian film – DVD 5089
Suspiria (Latin for "sighs") is a 1977 Italian horror film about an American student enrolled in a German dance academy. A series of bizarre incidents and brutal murders puts the academy in chaos. This film is a critically acclaimed for many reasons. For one, the score was composed by a progressive rock band Goblin, and versions of Goblins music was recreated for years to come. Another reason for its popularity is it's style in cinematography and coloring. For example, its design emphasized vivid colors, particularly red, creating a deliberately unrealistic, nightmarish setting. It was one of the final feature films to be processed in Technicolor.
A girl walks home alone at night- Iranian- DVD 16034
The first Iranian Vampire Western ever made. The film made its debut at the Sundance Film Festival in 2014, based on the short film director Ana Lily Amirpour wrote and directed by the same title. The film follows the lonesome footsteps of a vampire known as "the girl" who sleeks through the night in the Iranian ghost town known as "Bad City" …occasionally surfing the streets on her skate board and listening to '80s Euro-Pop. The film takes place in a fictional Iranian setting or "Bad City", though actually filmed in California. A joyful mash up of genre, archetype, and iconography, its prolific influences span spaghetti westerns, graphic novels, horror films and the Iranian New Wave.