So we can come to the consensus that horror films are meant to be scary. But what about reality? It can indeed be terrifying at times. Listed below are documentary films that, whether intended or not, are horrifying in their own particular ways. 
Cropsey (DVD 11802)
Cropsey is a documentary discussing the legend of the escaped mental patient 'Cropsey' who would kidnap children off the streets at night. The filmmakers, Joshua Zeman and Barbara Brancaccio, grew up on Staten Island and were very familiar in this legend and decided to investigate the mystery. This includes the story of Andre Rand, a local convicted child kidnapper. The legend turns into something much more real as the filmmakers delve into the disappearance of five missing children. Armadillo (DVD 13017) A Cannes grand prize winning documentary, Janus Metz's Armadillo follows the story of a group of Danish soldiers in Afghanistan in 2009. The story starts from their departure and goes through the progression of their six-month tour. As the days progress, horror, hope, pain, cynicism, and all the complex factors of modern warfare erupt into an on-screen reality check. Room 237 (DVD 15006)
Room 237 explores the multiple interpretations and meanings found behind Stanley Kubrick's horror movie masterpiece, The Shining. Using interviews of fanatics and scholars and those in-between, director Rodney Ascher creates a provocative documentary combining both fact and fiction using meticulous details within the film. Titicut Follies (DVD 12693R)
Filmed at the Massachusetts Correctional Institution, Bridgewater, scenes of the daily life and treatment of the men are interspersed with shots from the inmates' talent show. The cruelty and harshness involved in the inmates treatment revealed a terrifying controversy. There was political backlash against the publication or screening of this film at all, claiming it was against the privacy of the inmates. The film later influenced court cases and eventually the closing of multiple mental institutions. The Act of Killing (DVD 15347) The Act of Killing features past Indonesian leaders whom are encouraged by the filmmakers to recreate the mass-killings they've done in the past, with the influence of American movie film styles. It examines the regret that these people may face looking back on their past actions now, but the film is also criticized for being more of a celebration of killing rather than bringing attention to the horror of massive killings. The Imposter (DVD 13669)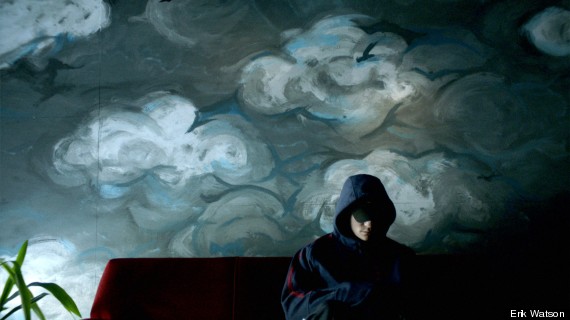 In 1994, a thirteen-year-old boy disappeared without a trace from San Antonio, Texas. Three-and-a-half years later, he is found alive and well thousands of miles away in Europe. He tells a story of kidnap and torture when he returns. His family is of course to welcome him back home, but there is an unsettling question rising. Is this person really their long lost boy, or is he an imposter?