Alright guys, this upcoming Sunday will be one for the records. Superbowl's 50th anniversary. Panthers vs. Broncos. Are you ready?
This list of football themed movies at the media library may help you out:
Necessary Roughness (1991)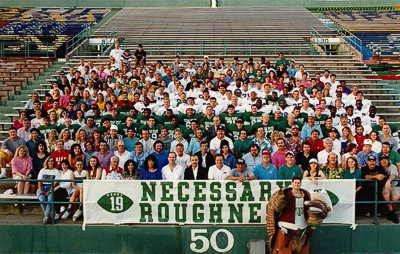 Filmed right here in Denton, TX! (see our blog about it here). Any Given Sunday (2000) Let me just list some of the awesome people in this film: Al Pacino, Cameron Diaz, Jamie Foxx, LL Cool J, Jim Brown, and Lawrence Taylor. Do I have you hooked yet? If not, Al Pacino's speech just might: We Are Marshall (2007)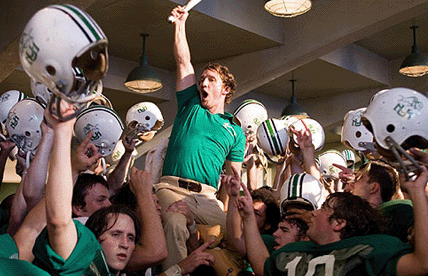 A heartfelt story about the tragic aftermath of a plane crash killing 37 football players and 38 others people from their crew. Matthew McConaughey and Matthew Fox star in this film addressing the healing and rebuilding of the football program. Undefeated (2011) A documentary about the struggles of a high school football team. This film was well received by football and film fans alike, winning the 2012 Academy Award for Best Documentary Feature. Concussion (2014)
Starring Will Smith who portrays  Dr. Bennet Omalu, a forensic pathologist who discovers a pattern of dementia and brain deterioration in NFL football players. This film may terrify you about the reality of NFL football hierarchy, and reiterates the passion of football that many Americans have.
So…  Abundance of greasy food? check.
Beer and Soda for your health's delight? Check.
Awesome Football movies for pre-game prep? Check!
You're all set for Superbowl Sunday!