This month, the UNT Media Library is celebrating Women's History Month by showcasing the ways that women shape the landscape of storytelling through film, television, and gaming. Below are just a few of our staff picks for media that showcases amazing stories about and/or created by women.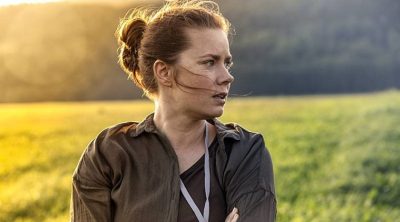 Arrival (2016) DVD 17303, Recommended by Caleb.
Louise Banks (Amy Adams) a Professor
of Linguistics plays the center role in this worldwide upheaval, when 12 spaceships appear suddenly at different points of the globe, causing tension to rise as world leaders grow skeptical of the tourist's intentions, while trying to break through the communication barrier with an interplanetary intelligence, and establish why the visitors have arrived. With an unforgettable first act that establishes the visitors, incorporating our own sometimes strangely foreign planet to create an atmosphere of suspense until the aliens reveal themselves. The movie slumps a bit in the middle through some soft pacing. This somewhat hurts the third act with its breakthroughs and questions for the audience. But despite that, Louise Bank's character brings a subtle and intense characterization that plants these sometimes out-there ideas firmly in reality. Arrival sets forth to ask its audience some of the more philosophical questions that sci-fi can approach, and achieves this goal with a vigor that most of Denis Villeneuve's movies carry in stride.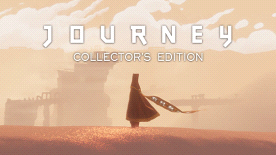 Journey: collector edition Game 297 PS4. Recommended by Rachel.
Journey is executive produced by Robin Hunicke, the co-founder of Funomena, and a professor of game design at UC Santa Cruz. Prior to Journey, Hunicke worked on MySims as a lead designer and Boom Blox as a producer. Hunicke is known in the space as an advocate for indie development, experimentation, and women's representation.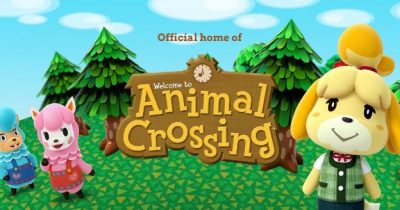 Animal Crossing: New Leaf Game 544 3DS, Recommended by Rachel.
Co-directed by Aya Kyogoku, it's one of the most celebrated and highest Metacritic ranked game in the Animal Crossing series. Kyogoku also served as a writer on The Legend of Zelda: Twilight Princess and Legend of Zelda: Four Swords Adventure. Kyogoku contributed some of the game's fun, sense of exploration and calmness to the development team's "peaceful gender diversity."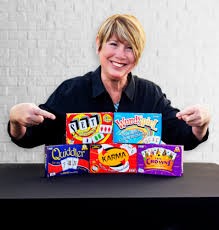 The many games of Marsha J. Falco – Designer, recommended by Jeremy.
Five Crowns – Boardgame 277
Quiddler – Boardgame 251
SET – Boardgame 250
Set Dice – Boardgame 191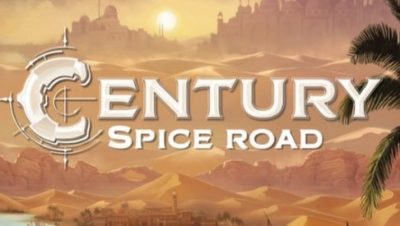 Century: Spice Road — Boardgame 58, Recommended by Jeremy.
Discover the beauties of the spice trading road and its colorful markets, with the amazing artwork by international renowned artist Fernanda Suárez. Wrap your mind around the simple and pure game mechanics combined with a touch of deck-building, that will lead to endless strategies and decisions.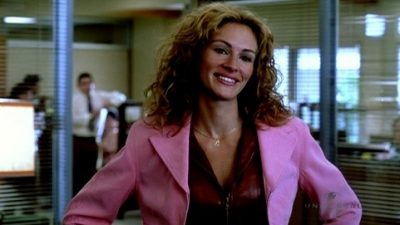 Erin Brockovich – DVD 713, Recommended by Sarah.
An unemployed single mother becomes a legal assistant and almost single-handedly brings down a California power company accused of polluting a city's water supply. The film is a dramatization of the true story of Erin Brockovich, portrayed by Julia Roberts, who fought against the energy corporation Pacific Gas and Electric Company (PG&E). The film was a box office success, and critical reaction was positive.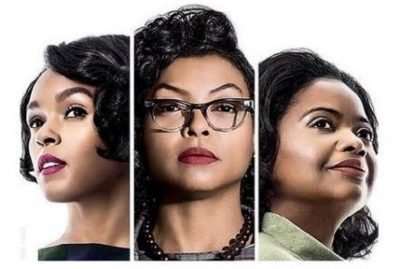 Hidden Figures — DVD 17361, Recommended by Rachel.
The story of a team of female African-American mathematicians who served a vital role in NASA during the early years of the U.S. space program. It is loosely based on the non-fiction book of the same name by Margot Lee Shetterly about black female mathematicians who worked at the National Aeronautics and Space Administration (NASA) during the Space Race.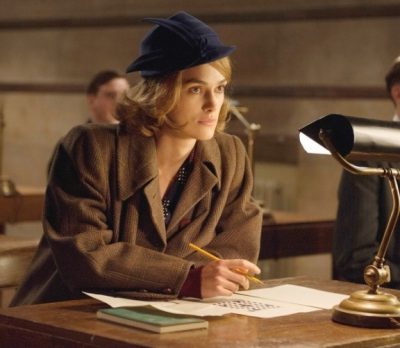 The Imitation Game, DVD 16013 – Recommended by Estela
During World War II, the English mathematical genius Alan Turing tries to crack the German Enigma code with help from fellow mathematicians. Turing's team, including Joan Clarke (Keira Knightley), analyze Enigma messages while he builds a machine to decipher them.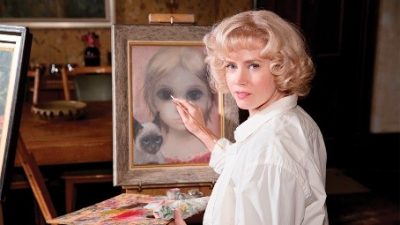 Big Eyes DVD 16023 – Recommended by Rachel.
A drama about the awakening of painter Margaret Keane, her phenomenal success in the 1950s, and the subsequent legal difficulties she had with her husband, who claimed credit for her works in the 1960s. The film stars Amy Adams as Margaret Keane and Christoph Waltz as Walter Keane.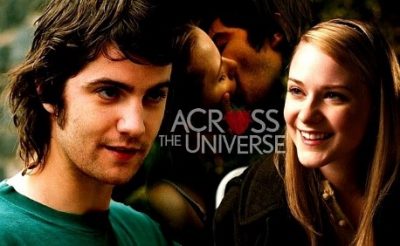 Across the Universe, DVD 8492 – Recommended by Benjamin.
Directed by Julie Taymor, the music of The Beatles and the Vietnam War form the backdrop for the romance between an upper-class American girl and a poor Liverpudlian artist.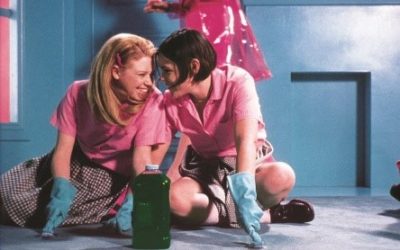 But I'm A Cheerleader, DVD 298 – Recommended by Steven.
Directed by Jamie Babbit, "But I'm a Cheerleader" is the classic comedy about a naive teenager sent to rehab camp when her straitlaced parents and friends suspect her of being a lesbian.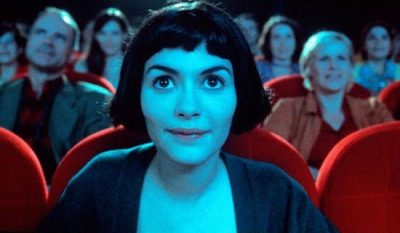 Amelie, DVD 16289 – Recommended by Stuart.
Amélie is an innocent and naive girl in Paris with her own sense of justice. She decides to help those around her and, along the way, discovers love and perhaps the meaning of life in general. She grows up in an original, if slightly dysfunctional family. She learns that she must reach out to others to achieve happiness.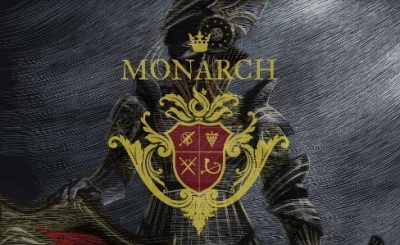 Monarch, Boardgame 516 – Recommended by Julia.
Created by game designer Mary Flanagan & artist Kate Adams, Monarch is a strategic card game in which the princesses of a mythical land must prove their ability to serve as the next queen. Flanagan was inspired by strong, influential women of the past to create a game in which the future of a kingdom rests in the hands of powerful women, writing that "both empresses and queens had more power than the history books have granted them."
RBG, DVD 18283 — Recommended by Erin.
At the age of 85, U.S. Supreme Court Justice Ruth Bader Ginsburg has developed a lengthy legal legacy while becoming an unexpected pop culture icon. However, the unique personal journey of her rise to the nation's highest court has been largely unknown, even to some of her biggest fans–until now. RBG explores Ginsburg's life and career.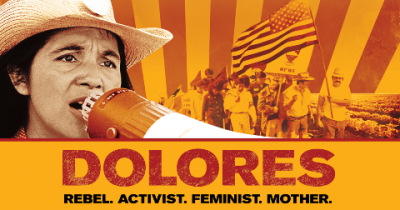 Dolores, DVD 17775 – Recommended by Erin.
Dolores Huerta is among the most important, yet least known, activists in American history. Her enormous contributions have gone largely unrecognized. Dolores tirelessly led the fight for racial and labor justice alongside Chavez, becoming one of the most defiant feminists of the twentieth century–and she continues the fight to this day.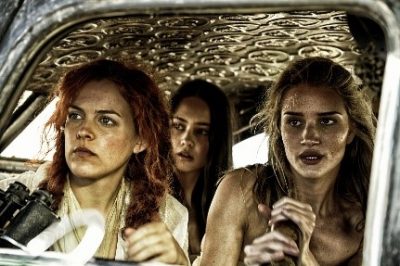 Mad Max: Fury Road, DVD 16556, Recommended by Lindsay.
In a post-apocalyptic wasteland, a woman rebels against a tyrannical ruler in search for her homeland with the aid of a group of female prisoners, a psychotic worshiper, and a drifter named Max.