As the weather warms up and the days become longer, many of us look forward to spending time outdoors in our gardens. Gardening provides opportunities to enjoy nature, sunshine, and exercise as we dig in the dirt. And there's something so satisfying about caring for plants and watching them grow to reward us with beautiful flowers or fresh produce.
Farmers have always grown vegetable gardens; but in the early 20th century, with the advents of two World Wars and the Great Depression, urban and suburban gardens surged in popularity. In 1942, the United States government launched a Victory Garden Program that sparked Americans to plant millions of gardens to support the war effort. By 1944, Victory Gardens were producing 40 percent of the vegetables in the United States.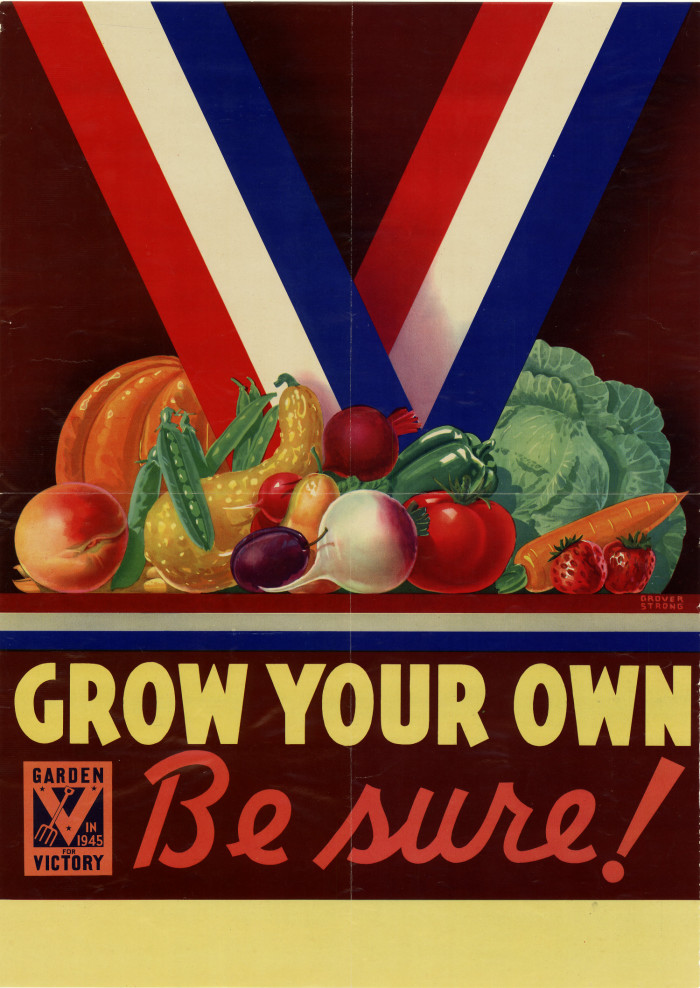 Victory Gardens weren't solely about food security, however. Among the stated goals of the Program were the provision of healthful exercise and stress relief through gardening. Throughout the war and Depression years, American gardeners also enjoyed the benefits of community building, as many of the gardens were planted on public lands and overseen by local organizations.
The collective joy of gardening continues today at UNT's own campus Community Garden. Membership is free to the UNT community, and tools are provided. (Alas, all the plots are currently spoken for. Check back with them in the fall!)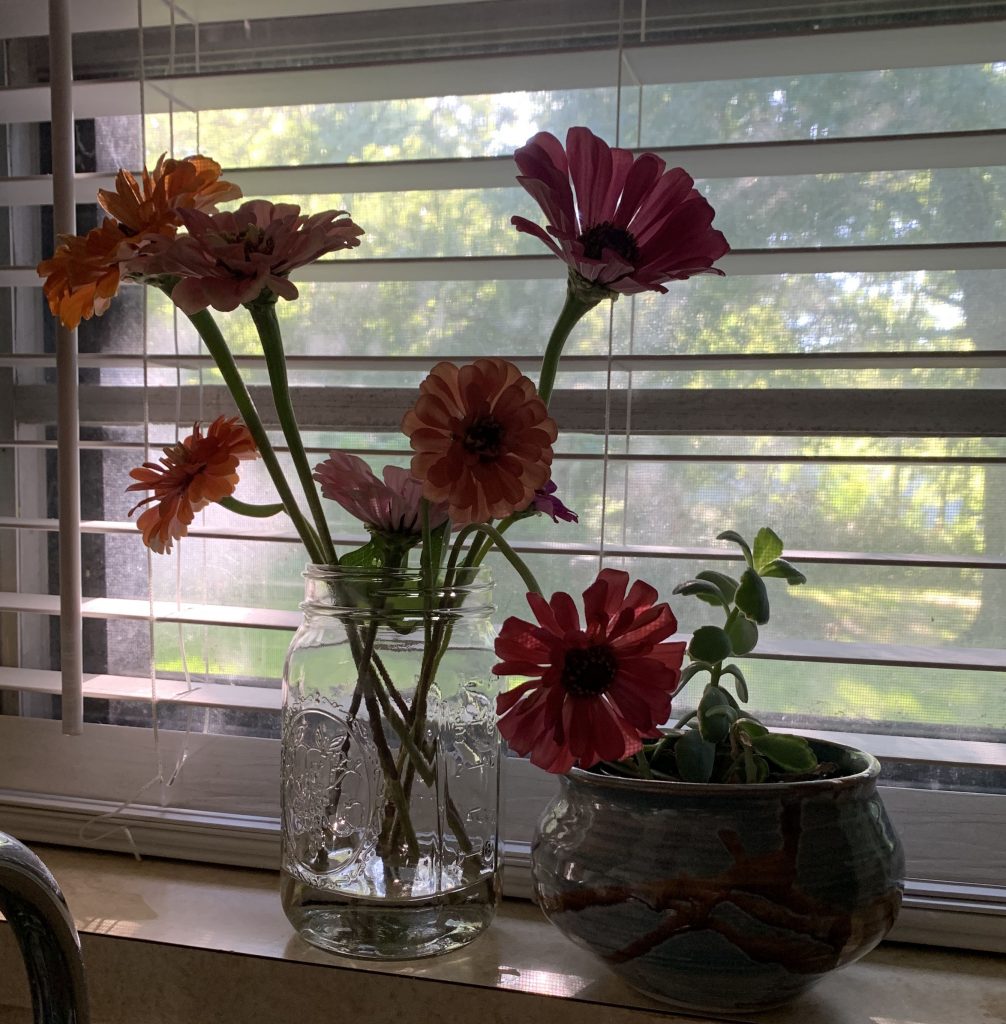 In the meantime, consider starting your own garden on a kitchen windowsill, a front porch, or whatever space you have available at home.
June is National Gardening Month, so don't forget to celebrate your garden too, no matter how big or small! Social distancing may rule out in-person garden celebrations, but you can still take pictures and share them with your friends.
In celebration of National Gardening Month, here are some pictures of our library staff members' own gardens:
Happy gardening to all!
More Fun Links to Explore

How to Grow Vegetables (Texas Agrilife Extension) 

Small Agriculture – A historical exhibit about school gardens, homesteads, and Victory Gardens. (National Agricultural Library)