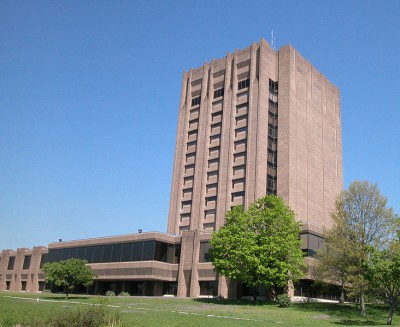 The National Agricultural Library (NAL) is a veritable cornucopia of information on food, agriculture, and natural resources, catering not only to the needs of the U.S. Department of Agriculture, but also to those of a vast audience of agricultural policymakers, educators, farmers, scientists, and other specialists, as well as the general population.
Rising like a great silo from the landscape of Beltsville Maryland, where it operates as a unit of the USDA's Agricultural Research Service, the NAL houses one of the world's largest collections of agricultural materials. The NAL collaborates with other agricultural libraries and institutions to provide and promote free public access to the agricultural knowledge of the U.S. and the world.
NAL Digital Collections
The NAL Digital Collections provides public access to NAL collection materials available in digital format—both those that were born digital and those that were digitized from other formats. Reliable, long-term access is provided to selected NAL documents, which can be retrieved by browsing or keyword searching.
Here are just a few examples of the many types of materials available through the NAL Digital Collections:
Historical Dietary Guidance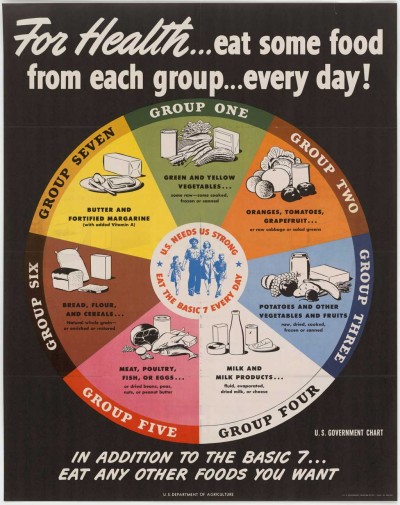 The Historical Dietary Guidance digital collection a plethora of historical recipes and cookbooks, as well as tips on nutrition, diet, and physical fitness that have been produced by the U.S. government for more than a century.
The USDA has been producing food nutrition guidelines since 1894, analyzing the nutritional content of food, categorizing food into various groups, and making recommendations on how to maintain a balanced, healthy diet. These dietary guidelines have been a never-ending source of controversy and have been continually revised over the years. We have seen, for example, the Basic Seven Food Groups, the Four Food Groups, the Food Guide Pyramid, MyPyramid, and most recently MyPlate. Nutrition facts labels and their associated regulations have also provided information to help Americans choose healthful foods.
Recipes and cookbooks authored by the USDA have provided instructions for creating nourishing meals and snacks for families and schoolchildren, and during challenging times such as the Depression or World War II they have helped Americans stay healthy with limited resources. More recently recipes have been developed to promote ethnic diversity or to cater to special diets.
Journal Articles of USDA Authors
The USDA Authors Journal Articles collection contains digital copies of scholarly, peer-reviewed research that has been authored by USDA scientists and published in respected scientific journals. Since the primary audience for this collection is the scientific community rather than the general public, the articles will tend to be rather technical. If you're doing scholarly research, however, these articles will be more reliable sources than articles published in newspapers or popular magazines.
USDA Pomological Watercolor Collection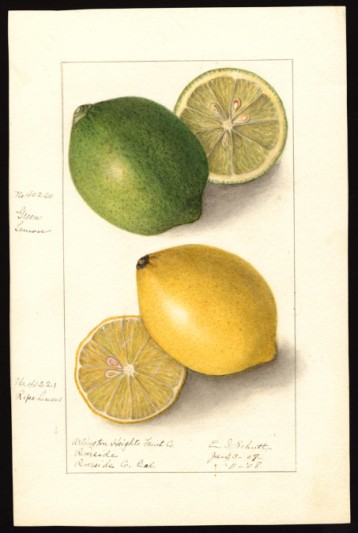 The USDA Pomological Watercolor Collection documents various new fruit and nut varieties that were developed by growers or introduced by USDA plant explorers from 1886 to 1942. The plant specimens represented here originated in 29 countries and 51 U.S. states and territories. Technically accurate paintings were used to create lithographs that illustrated USDA bulletins, yearbooks, and other series distributed to growers and gardeners across America.
This stunningly beautiful collection is one of the rarest and most special of all the NAL's Rare and Special Collections. The artworks include 7,497 watercolor paintings, 87 line drawings, and 79 wax models, including 3,807 images of apples. Most of these artworks were created around the turn of the 20th century, between 1894 and 1916.
A total of about 21 artists were commissioned by the USDA to create these works. The exact number is not known because some of the artworks were not signed.
Do You Want to Know More?
See a list of all the available NAL digital collections at the NAL Digital Collections page. You can also search the collections by subject, author, year, series, or collection name.
Author: Bobby Griffith
Image of NAL Abraham Lincoln Building from Wikimedia Commons.
1943 USDA nutrition chart showing the "Basic 7" food groups from Wikimedia Commons.
1908 painting of ripe and green lemons by Ellen Isham Schutt from USDA Pomological Watercolor Collection.