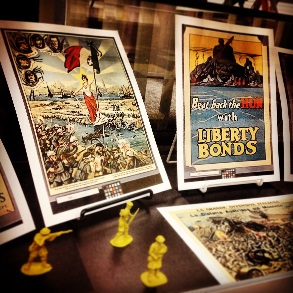 The UNT Eagle Commons Library has just put up a display of World War I posters that are featured in our Digital Collections. The display is accented by toy soldiers from UNT Library employee Bobby Griffith's private collection.
As a fun way to see if the students looking at our library displays, we have placed a note in the display that if a student is interested in getting a toy soldier of their very own, they can ask for one at the Eagle Commons Library Service Desk.  We will be giving out one soldier per day, per patron.
These posters, as well as other World War I posters and related materials available the UNT Libraries, can be identified and located by searching the UNT Library Catalog.
For help accessing these posters or any UNT Libraries resources, please visit the Eagle Commons Library Service Desk or call 940-565-2194.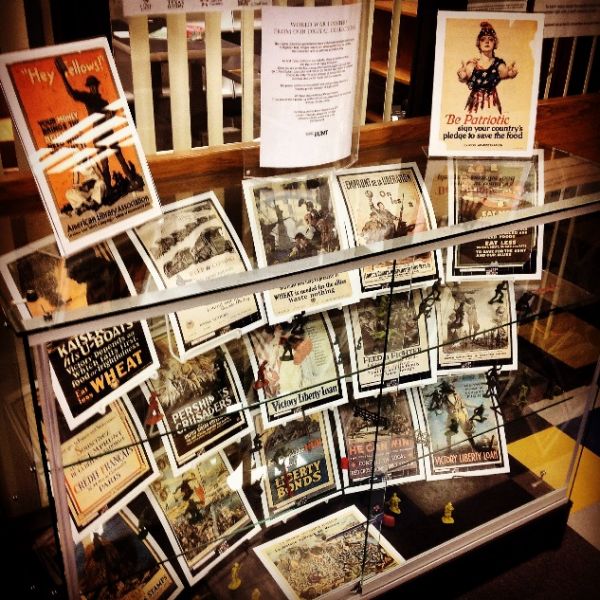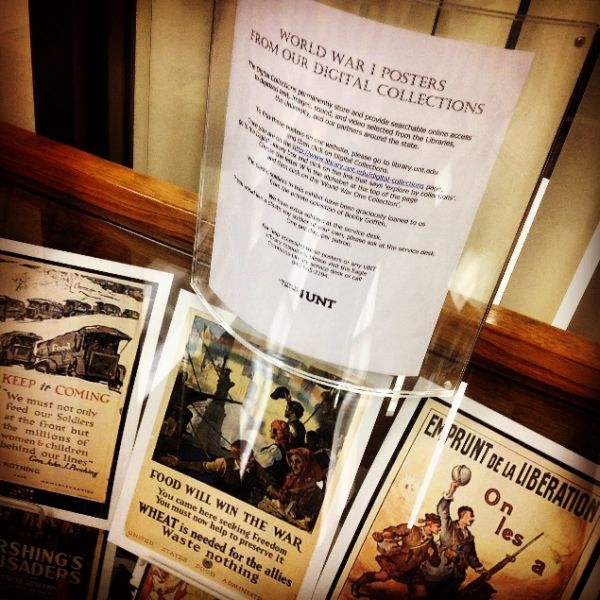 Article by Jenne Turner.
Photos by Bobby Griffith.